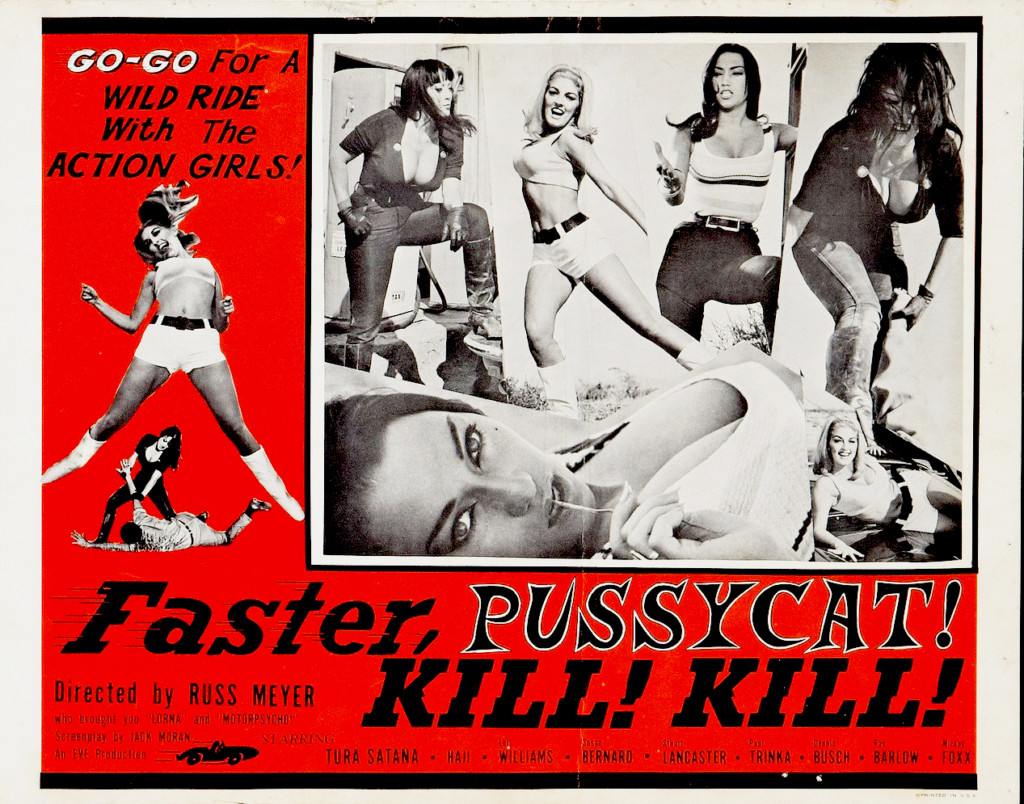 Photo courtesy of USFilmPosters.com
The sweetest kittens have the sharpest claws (Duh, really?! I worked with Naomi) In "Faster, Pussycat! Kill! Kill!"(1965)  these kittens top them all.
John Waters said of this movie "…beyond a doubt, the best movie ever made." Remember, though, this is coming from the director of "Pink Flamingos" and "Female Trouble". Read: don't expect a family viewing.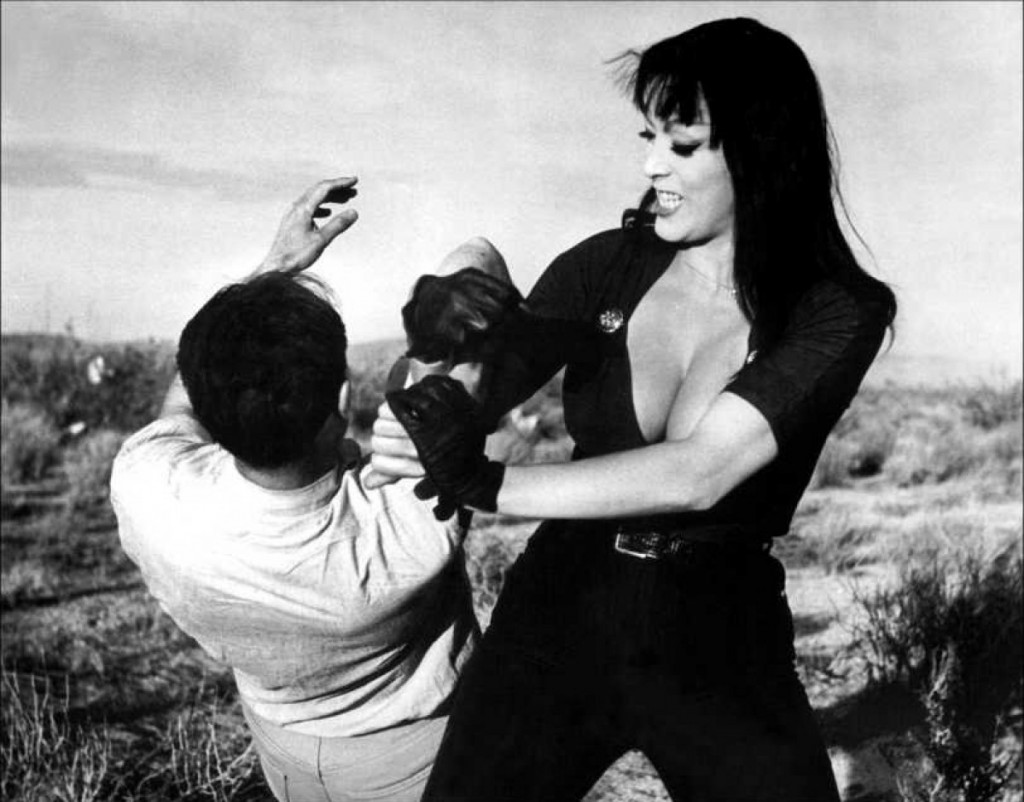 Tura Santana as the murderous Varla in "Faster, Pussycat! Kill! Kill!" Photo courtesy of SFGate.com.
Russ Meyer movies are known for the director's powerful, aggressive, big-busted vixens, and this is the most infamous of them all. Three go-go girls that like to play rough are the lead protagonists here, with the iconic (and sadly deceased) Tura Santana as their leader. These are no ladies you'd take home to mom  (but "Mama" would have a blast!) as they bully, fight and murder anyone they feel like. I love how the narrator of the trailer tells of  "un-ladylike karate chops"!
This weekend, I'll be racing my shopping trolley around Mollie Stone's and karate chopping cantaloupes (in a very un-ladylike way) just for the sheer, irresistible goddamn glamor of it all.

Preview the trailer for "Faster Pussycat! Kill! Kill!" 
Stay tuned for more "Friday Box Office" with Rob Curry next week!