By Camila Encomendero, BA Fashion Journalism
The Footwear & Accessories Design program at School of Fashion was launched in 2018 and includes 60-unit M.F.A. and 120-unit B.F.A. degrees that offer students the opportunity to focus on developing their talent and skills to meet growing industry demands. MFA Footwear & Accessories design students Bell Quintão and Elizabeth Gonzalez will be among the first graduates of the program this year.
Both Quintão and Gonzalez, born in Brazil and the Central Valley, respectively, are inspired by experimentation and avant-garde fashion. Each with a different vision, they both realize that fashion is unpredictable, and neither shoes nor accessories should be edited out of our lives no matter how crazy the world gets. We've explored their journey through the completion of their thesis collections. From the biggest challenges they've faced to the inspiration behind their collection and what are they looking forward to in the future.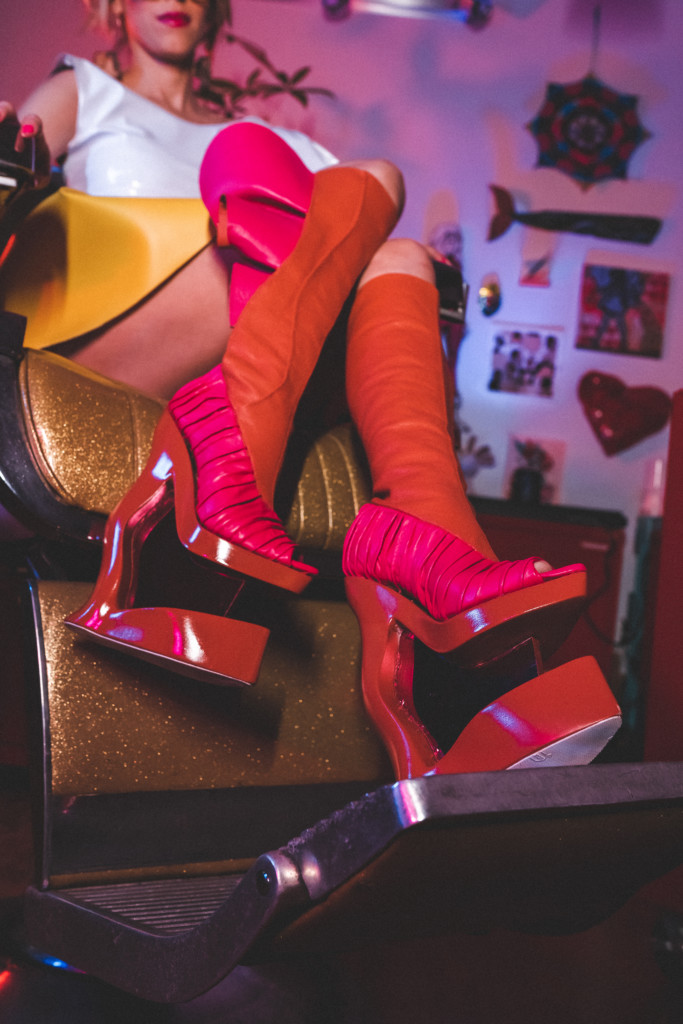 How it all started
"When I was around six years old or maybe younger, I used to have really big dolls, so big that I could wear their clothes," Quintão says. "They were much more colorful and stylish than my own clothes. Also, my grandmother would help me sew clothes for them; that's how my interest in fashion started." For Gonzalez, the story was quite different. During her early teens, she had the fashion call; it was the runway glam and trends that piqued her interest.
The biggest challenge
Even before the pre-pandemic world, the most challenging part of designing for Gonzalez wasn't coming up with new creative ideas or solutions in crafting footwear. "For me, the struggle is with pattern making, especially the technical part of it," she shares. She understands the essential role it has in shoe production, so throughout the years, she's been able to pull through overcoming the initial obstacles brought upon her. For Quintão, her lack of fashion background and sketching knowledge played against her in the beginning. "My background is marketing, and sketching footwear can be tough. Even after these years, I'm trying to get better at it," she explains.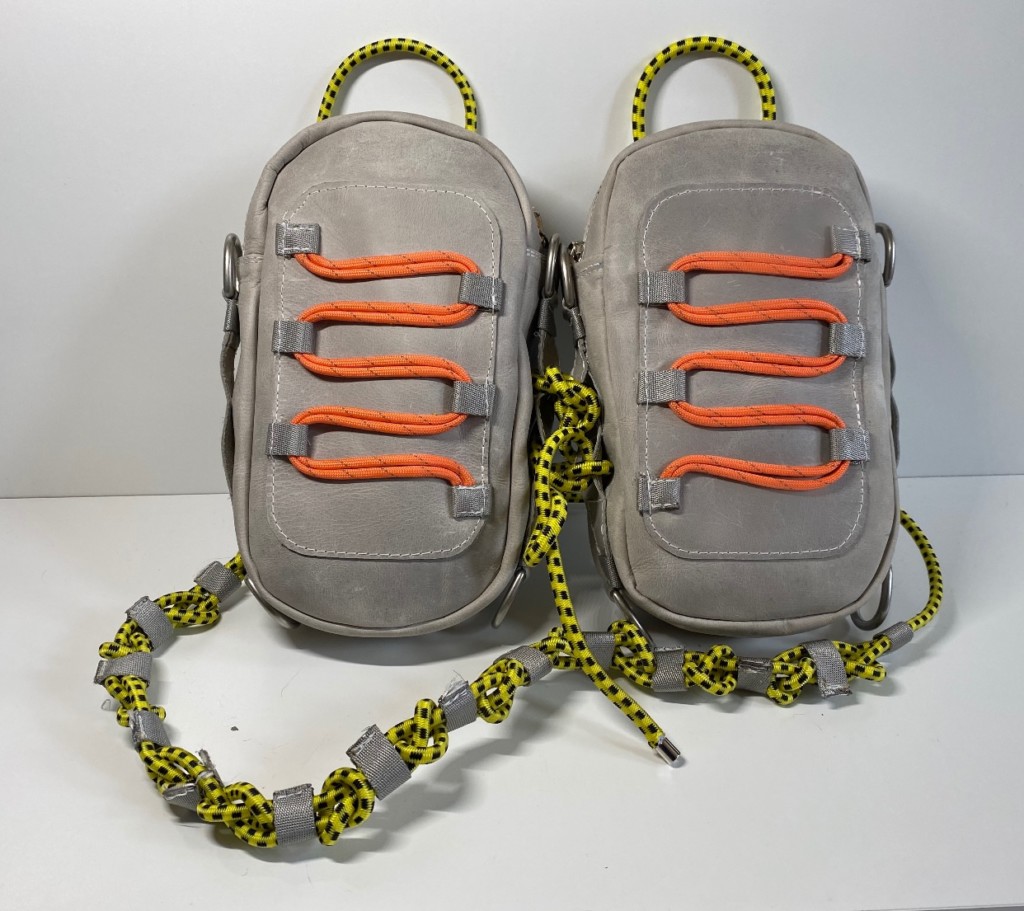 The key factor
The accessories-and-shoe combination can toe the line between practical and fun. Whether indoors or outdoors, we're living in an era where at some point, wearing earrings during a zoom meeting was the most stylish we could get, right? To take her creative gene to the next level, Quintão decided to give handbags and footwear a more sculptural approach. "I like shapes, curves, and texture, especially things that you don't repeatedly see in footwear design," she describes. For Gonzalez, comfort is starting to become a more critical factor. "At one point, it was just about what looks good and what is stylish, but now I think it's as important," she says. "If you can achieve both style and comfort, you'll have a product that can be enjoyed more thoroughly, and that will encourage more sales in the future."
For Footwear & Accessories Coordinator Damion Chappelain, getting creative with design and still having a functional shoe is a big challenge. From his perspective, footwear design is a part creative design, part engineering because of the wide range of constructions, fabrication, and materials used, considering the shoe has to be produced for someone to walk, stand, and possibly run. "Yes, there are some limitations with what one can do creatively. However, this is partly why footwear design is so fun, and some students thrive with having this more disciplined approach to the design process," he explains. "But how functional does it need to be? If the shoe is only to be worn walking down a red carpet or for an Instagram post, then the creative possibilities open up!"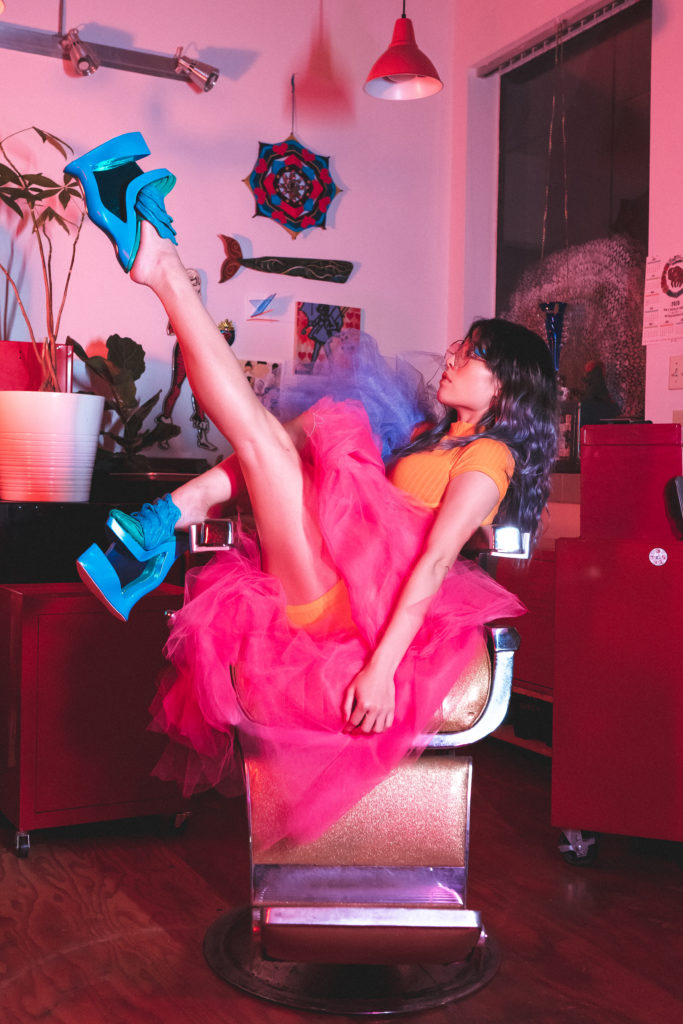 Getting deep on inspiration
Being intrigued by rugged, dark, and somewhat avant-garde fashion has led Gonzalez to bet for an apocalyptic approach. "I feel my ideas flow more freely and naturally along those lines," she explains. "I'm creating a collection that feels rugged all around. I've chosen muted tones, leather with rough and imperfect textures and large and protective silhouettes." She's looking to evoke a feeling of boldness, alertness, and survival mode through her collection, mostly a sense of curiosity with a dark theme through orange, black, and yellow colors.
For Quintão, this represented the opportunity to explore new materials and incorporate the knowledge she has gained from taking an industrial design class focusing on 3D modeling and bringing it into heels and bag handles. "My concept is mushrooms, and all over Instagram, I've come upon weird curves and shapes that I find truly amazing," she says. "I'm trying to find ways to replicate little pieces of mushroom forms into 3D modeling." An inspiration that was born through camping trips and by watching the "Fantastic Fungi" documentary. The need to explore the topic of diversity while showcasing the sculptural possibilities of footwear in a vintage world was created.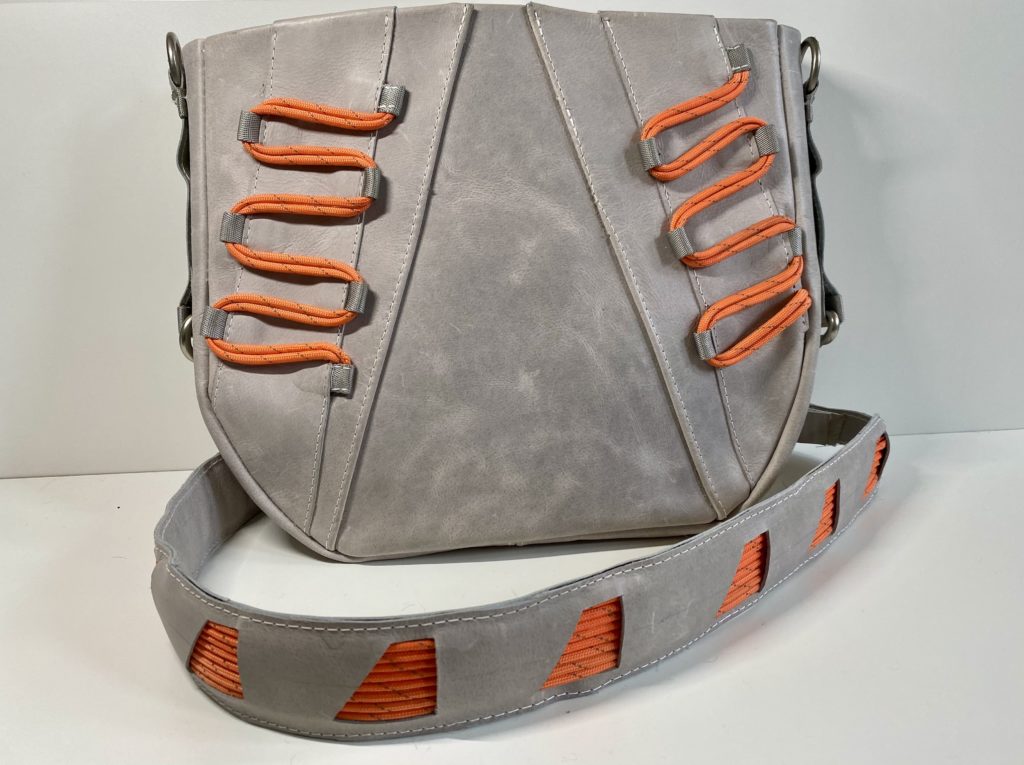 Creative evolution
The creative process is not necessarily the starting point, it evolves throughout the years and never stops changing. For instance, Gonzalez started off designing more feminine and architecturally inspired designs, but now she's more comfortable going full force into the style she wants her designs to embody. "In terms of the design process, I now understand the techniques that are more successful for me personally and help me create better ideas," she shares. She has learned how to influence herself to create unconventional designs, something she still wants to be able to explore in the near future. Looking forward to the future, learning more about 3D printing is among Quintão's goals to be able to create crazier designs that redefine the way shoes are being structured. Understanding draping techniques is what she's curious about and hopes to learn more about as well as the use of mushroom leather for instance considering the partnership that now exists with brands such as Stella McCartney. Being able to expand her knowledge on new materials and how to manipulate them is next on her journey as a designer.