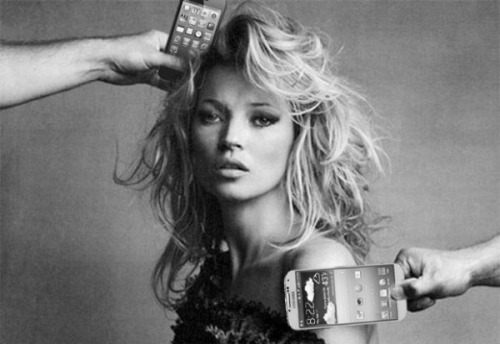 Tech-savvy fashionistas, rejoice! Your two greatest loves are joining forces to deliver some seriously gush-worthy designs, events, and applications right to your fingertips. In recent years, technology's influence in fashion has become more and more evident. From panel discussions on the future of fashion-forward tech at New York Fashion Week, to new printing technologies and design, it's clear that the relationship between fashion and tech is growing stronger and has had some undeniably innovative moments to show for it.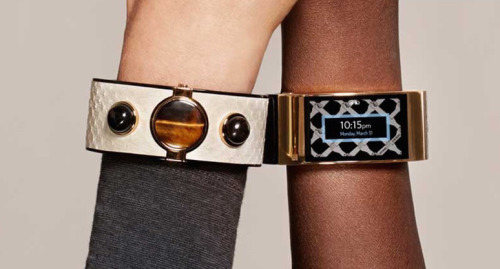 Wearables Made Their Runway Debuts
Wearable tech is making strides on the catwalk. Both Opening Ceremony and Rebecca Minkoff debuted bracelet-style wearables, and the gadgets-in-disguise were as delicious as I could have ever imagined. FitBits can't hold a candle to these stylish life-aids. With their tech bits masked by studs, metallic chain and luxe gemstones, the pieces truly set the bar for the new wave of want-to-wearables with effortless merging of form and function. The crossover is real.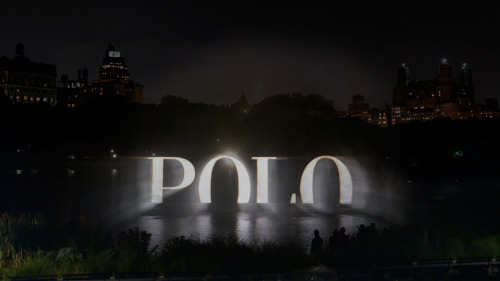 Ralph Lauren Takes The 4D Route
What should a high-end runway look like? Take a look in to the creative genius of Ralph Lauren's 2014 NYFW artistry. For what would be his second introduction into merging the worlds of fashion and 4D tech, Ralph Lauren projected a video of models donning his brand-new Polo women's line onto a stunning, Central Park waterfall background in lieu of the expected fashion show of yesteryear. The installation was epic and stood above all others of the season…fashion at its finest.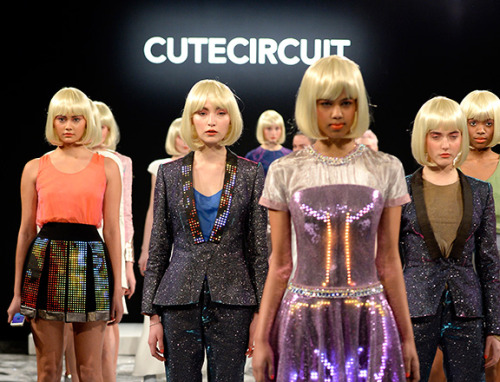 CuteCircuit Enables You to Wear LEDs to Work
Before you begin envisioning the likes of Katy and Miley stomping around in carnival-ready levels of tackiness, let me introduce you to CuteCircut. The brand, known for its LED-covered fashions that dazzle from head-to-toe, took to the NYFW runway with office-ready separates that cast only a subtle glow. The looks left audiences worldwide dreaming of the day we can migrate from the boardroom to happy hour in a futuristically fashion-forward pantsuit. This is the stuff dreams are made of.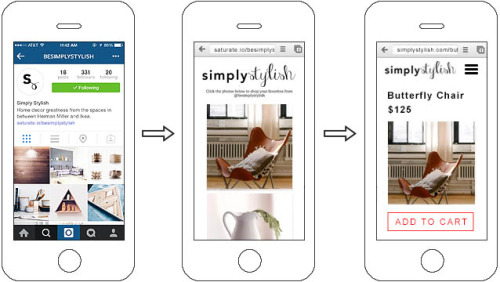 Runways Have Become Instantly Shoppable
For those of us afflicted with a constant case of the need-it-nows, help is here. A handful of runway shows during Fashion Week were made instantly shoppable via Instagram, and all it took to get the clothes from the runway to your closet was the all too familiar double tap! BCBG and sister brand Hervé Leger pioneered the impulse feature this season, both a blessing AND a curse.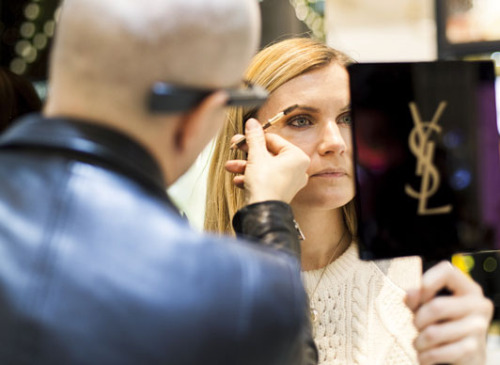 YSL Made Google Glass Stylish
I can personally say I NEVER thought I'd see the day when fashion and the geekiest tech-cessory around would share the limelight, but as standard with the fashion industry, you never know what's coming. The unthinkable occurred when YSL makeup artists used the smart headsets to turn client sessions into video tutorials shot from their POVs. Beauty AND brains – I guess we can have it all.
Written by Jacqueline Wray, (Originally posted from tumblr.com)