Life is a series of personal and professional firsts… It's important to reflect on these threshold moments as we move forward in our development. How did we get here? Where are we going? Isabella Urbina (BA Fashion Journalism) shares her first-time experience of working backstage at a New York Fashion Week runway show.
The unusually warm wind gusts brush up against everyone hurrying to the Academy of Art University's New York Fashion Week show in September. Hums of truck engines from down the SoHo street add to the heavy pressure of NYC-grade punctuality and efficiency. A feeling of relief washes over me once the last step of my PVC leather heel touches the top of the backstage ramp. Models, photographers and stagehands zoom past in a calculated-chaotic beeline that rivals famous Tokyo's Shibuya crossings. And like the buoy in the rough sea of movement is the check-in desk… Exasperated, I proclaim my name in a triumphant battle cry. "I'm finally here," I whisper to myself so as not stand out, the newcomer that I am.
My first look at the hectic (and yes, glamorous!) process of creating a seemingly effortless show happened as an assistant to Edith Mead Barker and the in-house, School of Fashion Public Relations team. Behind what feels like mere moments in the spotlight is a reality of hours, days, and months of hard work by the graduate and undergraduate designers.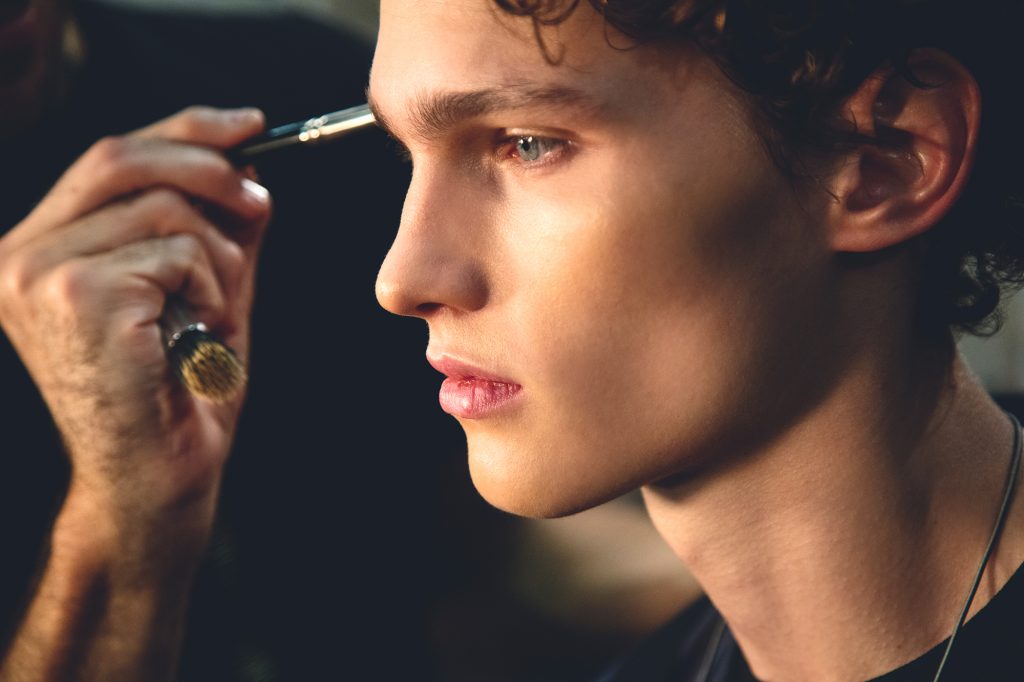 The team of volunteers was ushered past the already nearly-empty table of complimentary coffee cups to see M·A·C Senior Artist Victor Cembellin and the M·A·C PRO team perfecting models' makeup. You could feel the anticipation stirring throughout the room. Polaroids of looks, each styled to fit their chosen model, stood at the entrance like guards. Beyond it, ten presenting designers were polishing final touches and fighting anxiety as the clock was ticking closer to their debut. "I'm excited. Nervous, but excited," Dina Marie Lam, MFA Fashion Design, offered an eager smile.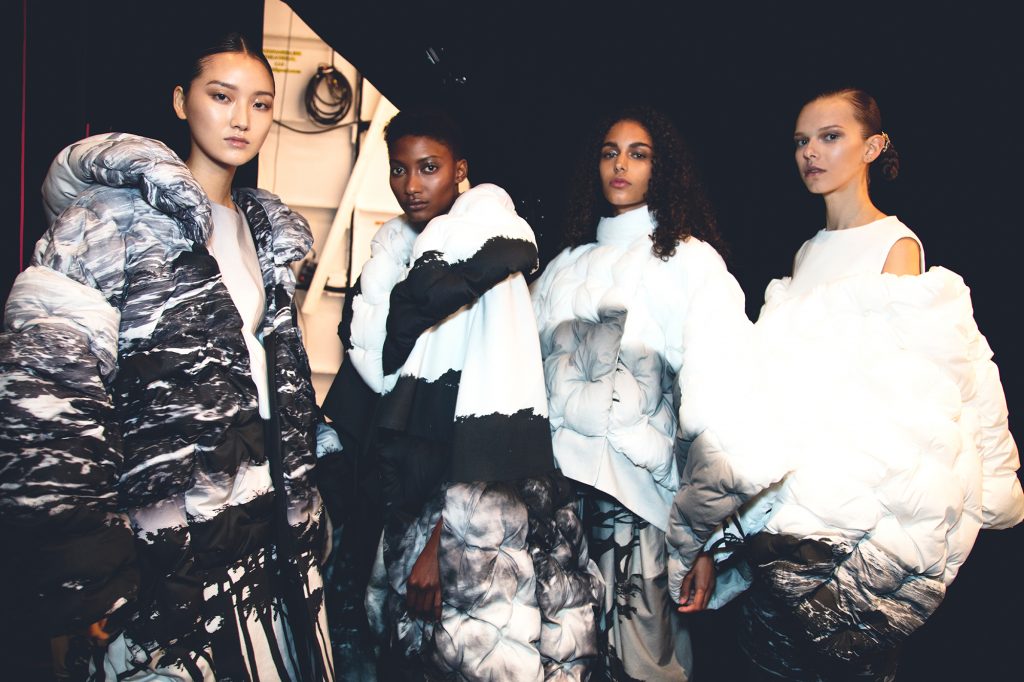 Through the haze from the steamers, models were coming in and out of focus rehearsing their walks amid flashes from multiple cameras pointed at them. I caught a glimpse of Simon Ungless, Executive Director of the School of Fashion and executive producer of this show. He was sharing final insights with hairstylist Jon Reyman for Aveda. The girl whose hair they were discussing had a look in her eyes that mirrored butterflies in my stomach. And then came my own moment…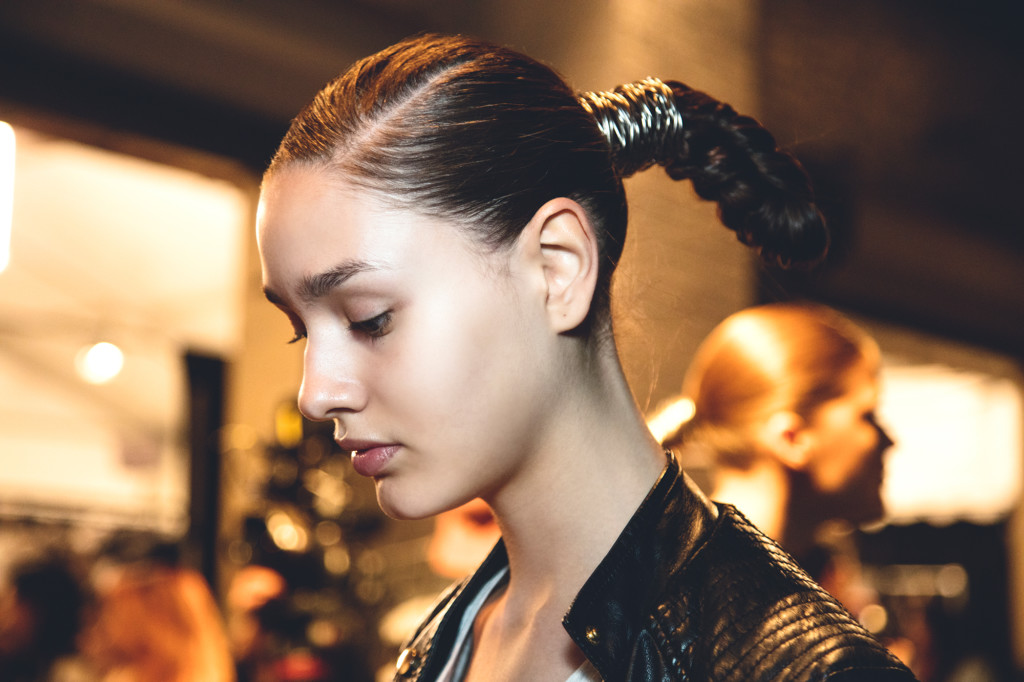 I was a liaison connecting media with the designers. As a more observant than actively networking person, my tinge of awkwardness had to be left back in San Francisco. I pushed the panic under the warm welcomes. Confidence is key, as annoying as that cliché is. To be the backstage gatekeepers, we had to be firm in our boots and well-versed in details. Guiding photographers and reporters to-and-fro, the balls of my feet began to feel pins and needles of running around for at least three hours. At last, all the business cards and social media handles were exchanged. An ecstatic feeling of accomplishment was rising in our overheated heads. It was time to refuel with last minute carbs and finesse our way to front of the house to take our seats along the guests on the charcoal-colored benches.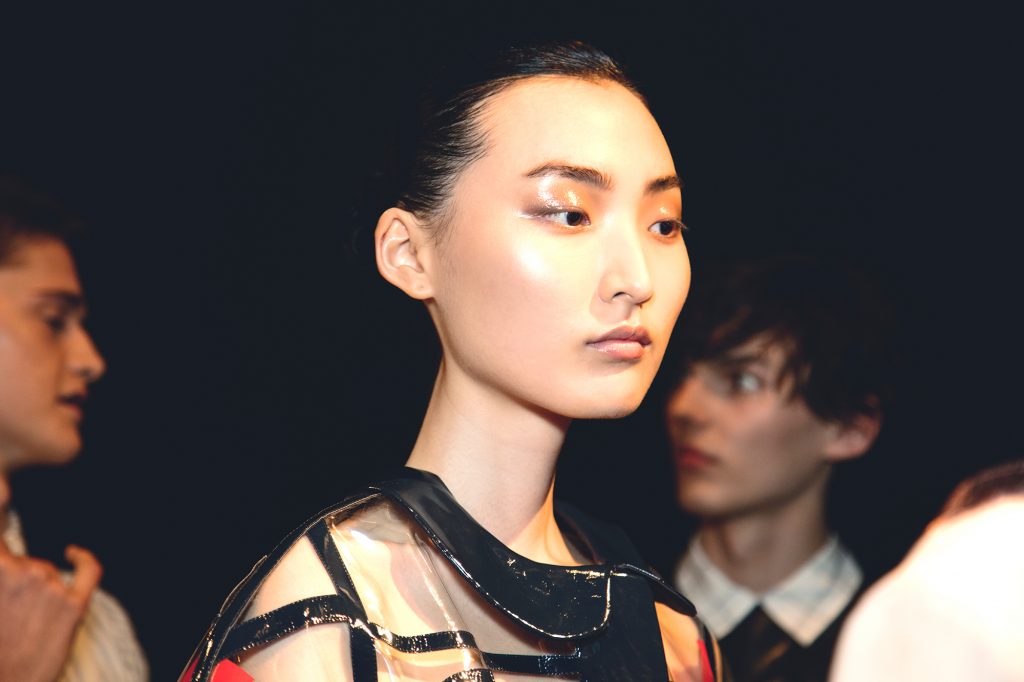 I noticed a familiar face. 'Miss Jay' Alexander, the runway coach and former judge on America's Next Top Model, was posing for pictures with fans and taking questions. My fan heart skipped a beat realizing I was next to one of the people who first sparked my interest in fashion growing up. It was thrilling to see that this person was just as intrigued to see what the Academy' s School of Fashion designers had produced. The lights began to dim and the packed house swayed to the bass of the music echoing off the walls.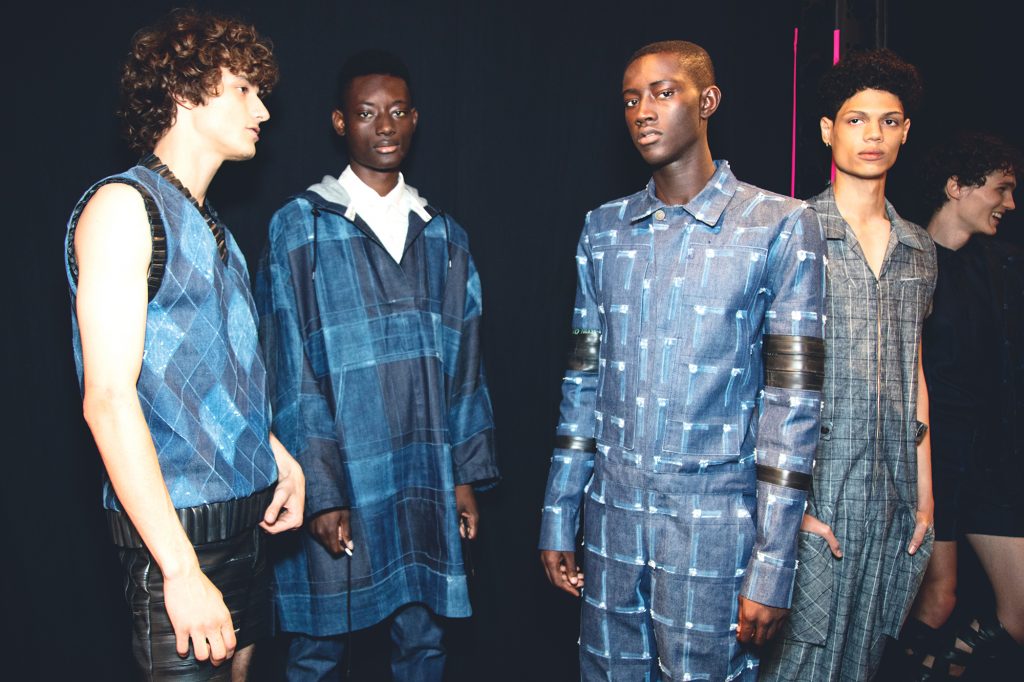 The show was moving and impressive; as soon as final applause died down the PR volunteers made their way backstage again. High-fives were tossed around and celebratory toasts were being shared among the models and hair and makeup artists. Tears were streamed down some designers' faces while others needed a moment to take a seat in disbelief. Their entire college career had reached its pinnacle on that runway just moments ago.
It was in this intimate and vulnerable time that I saw myself and my fellow Fashion Journalism students, Elizabeth Collie and Justice McNeil to name a few, in a different light, too. We had also worked our hardest to earn a spot to be here. All the assignments and research projects and classes led us here, to New York Fashion Week, helping with the biggest industry event of the year. We exchanged a well-deserved wow and agreed it won't be our last show!
Text by Isabella Urbina, BA Fashion Journalism