Justice McNeil, BA Fashion Journalism, worked at Snapchat, wrote healthy lifestyle guides for UrthAve and interned with Fashion School Daily¸ all the while tackling class assignments and deadlines. No wonder she landed a full-time job at an exciting email startup called Superhuman, two weeks before graduation. Alumna Justice McNeil proves getting an early start pays off in the end.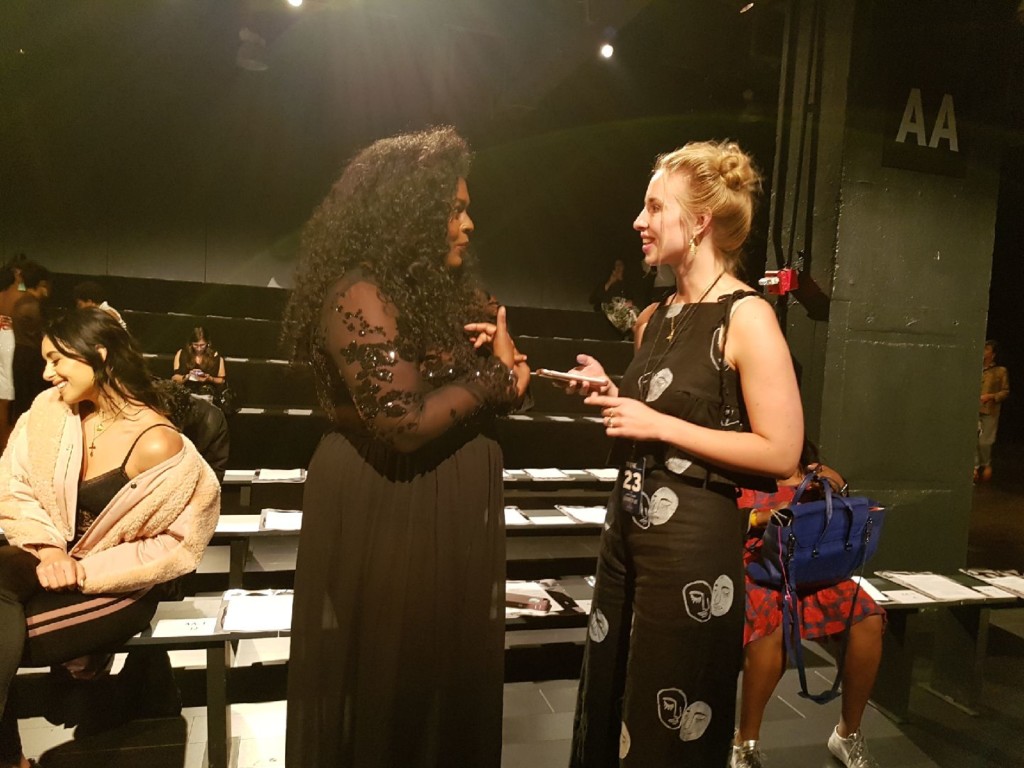 Marisa Tania, BA Fashion Journalism, met with her on a rainy San Francisco afternoon. The appointment is at two o'clock. It's 1:48 pm and Justice is already sitting in the window of Four Barrel Coffee on Valencia. Her bike is parked across the street. She is wearing a white t-shirt, cropped khakis, and a pair of strappy flat sandals. Sipping her coffee, it's clear she is in her element, comfortable and confident. My ten questions are ready as well:
Fashion School Daily: How did you get into fashion journalism?
Justice McNeil: I grew up on a farm in Colorado. My parents are both artists, so fashion started very early in my life. When I was five, my mom taught me to sew. I made a lot of my own clothes. In high school, I worked for a designer in Denver; quite honestly, I hated it and was stunned. Luckily, I had a teacher who convinced me I was a good writer and should pursue it. I looked up options that embraced both my passions. The Academy of Art University was the only place offering [BA] Fashion Journalism as a major. That's how I ended up here and I have zero regrets about it.

FSD: What is the most valuable lesson you learned at the Academy?
JM: Present your ideas. Ask for what you need. When I started school, I was incredibly timid. Just to be authentic and be confident is the best thing I learned; especially, as a woman in the workspace. Learning how to do that in the safe environment was super valuable. I also learned how to properly collaborate since since many jobs require working with a team or other key people. My initial reaction to working in a team context was to do everything myself. It's ok to be a leader, however, being able to make compromises, delegate tasks, and to have clear communication about every step of the process are necessary skills for effective teamwork… I learned and practiced those skills in the program.
 FSD: As a writer, what is your niche?
JM: I write about what people's styles mean to them – how clothes represent the story one wants to tell the world. I also love to promote small brands and designers. My favorite topic is socially-responsible fashion. What can we do to be more sustainable? How do we shop that way? For example, this brand called Girlfriend Collective makes leggings out of recycled plastic water bottles! How cool is that?!
FSD: You write a lot. What is the secret to finding inspiration?
JM:  I keep a list of ideas right on my phone. There's always content out there. If I'm open and active, the stories come to me. For inspiration, I also enjoy going through ID Magazine, Dazed, and Paper, finding a weird rabbit hole in what they are writing about and following through. I go to Pinterest and Instagram a lot; sometimes just scrolling through pictures gives me an idea.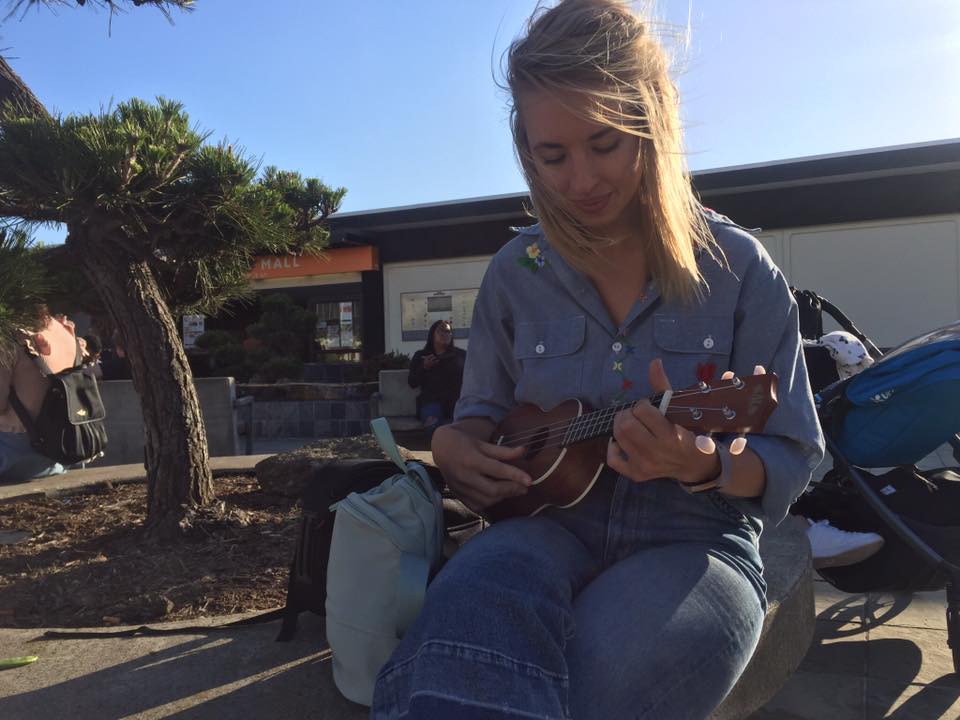 FSD: Everyone puts stuff online now. What differentiates fashion journalists?
JM: The difference between bloggers and fashion journalists is the purpose of their writing. I think bloggers focus on getting their own names out there. A fashion journalist writes with no bias. You have to take yourself out of the equation and be more aware of who you are responsible to and for. Certain bloggers, like Leandra Medine at Man Repeller, work as journalists while most only post 'outfits of the day'.
FSD: What was it like working at Snapchat?
JM: I was as a Content Review Associate for six months. I worked from 4 am till noon, 32 hours per week. Working for a big tech company was very eye-opening. People snap literally all the time! My job was to identify subjects and themes in Snaps from Snapchatters. I got so good at Internet research! [Laughs] Sometimes all I had were captions and location estimates. I got to use a lot of journalism skills for the 'who, what, when, where, and how'. I got to see so many cool things happening all around the world. Even if waking up at 4 am was not fun!
FSD: How about working as the Social Media and Content Intern at Fashion School Daily?
JM: Now, that was fun! I highly recommend Fashion School Daily as an Academy internship. It's been a really good professional experience. Pitching and drafting stories and then coming up with a social media posts about them for Facebook, Twitter, and Instagram. Full circle!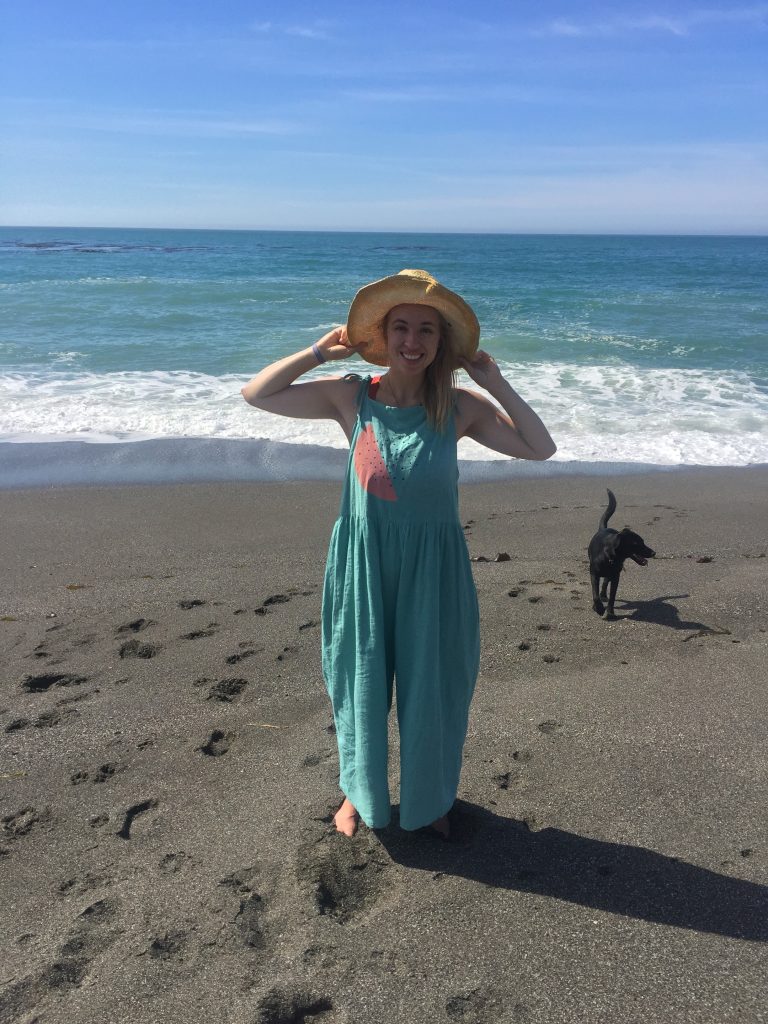 FSD: Tell a little bit about your work as a contributing writer at UrthAve.
JM: In January, I saw a Craigslist post looking for writers. You never know where opportunities may lead! As a trial run, I had to write some articles for free, but now I get paid to write about ten pieces per week. Usually, I do fashion brand reviews – sustainable fashion, of course! I also do gluten free and vegan cooking posts like "Five Vegan Barbeque Dishes to Make." It's fun and people really love those articles.
FSD: Congratulations on your first full-time job!
JM:  Thank you! I recently started doing social media and brand management for a tech startup called Superhuman. It is in beta stage with only 200 users. They are developing a conceptually new email platform, called Software as a Service (SAAS). I love the company, the people and the product, even if it's not directly related to fashion.
FSD: How would you describe your own fashion style?
JM: My style has gone through some serious changes, including an adamant tutu stage when I was about 3 to 8 years old and a period in high school when I dressed like a Mad Men character every day. Right now, I'd describe my style as '1970s Linen Garden Mama' [Laughs]. I dress exactly as my Mom did some forty years ago. On a typical day, I'll wear comfortable linen pants, clogs, and a sweater. Also, I own twelve pairs of overalls! I'm not 100% sure what this says about my current situation, but I think it has a lot to do with coming into my own and feeling comfortable in my own skin. I used to spend considerable time on perfectly planned outfits; now I feel so much better without makeup and just wearing clothes that sometimes seem a bit wacky. I have become more conscious about where my clothes come from. This has to do with living in San Francisco as well as becoming vegan.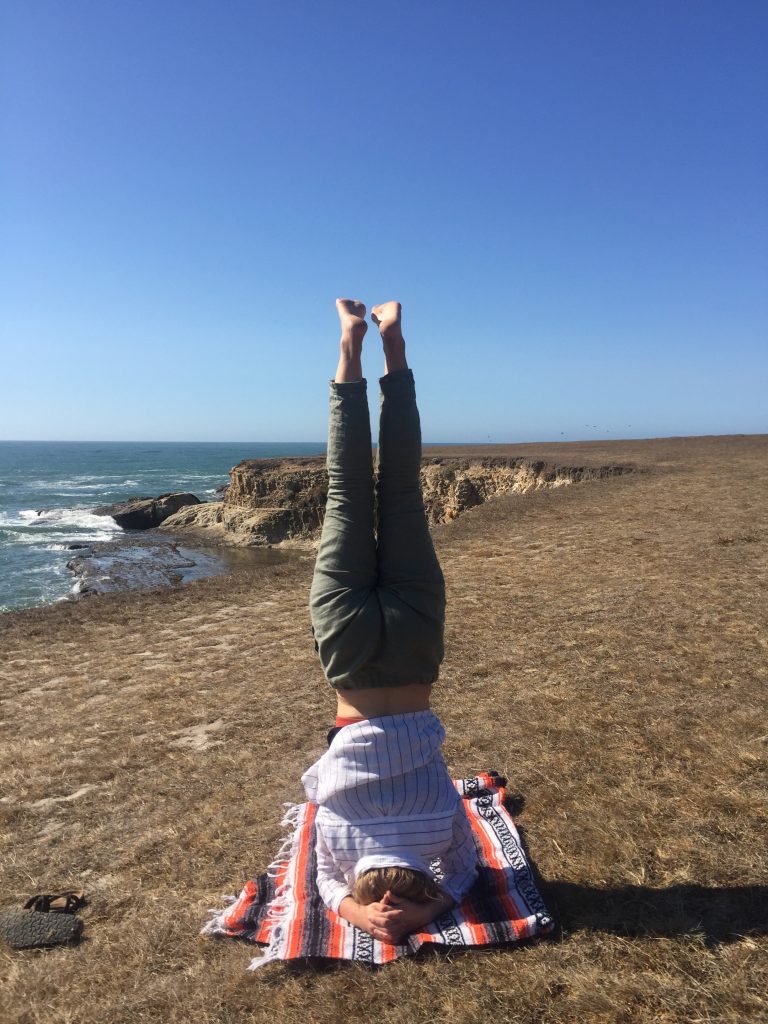 FSD: How do you find time to balance all your tasks and roles?
JM:  A lot of lists! [Laughs] I get through them focusing on the next thing. There are days when I get behind, but I know to focus on moving forward. I do a lot of yoga and meditation; I find these practices are helpful to maintain a mental focus on things important at the time.
Text by Marisa Tania, BA Fashion Journalism