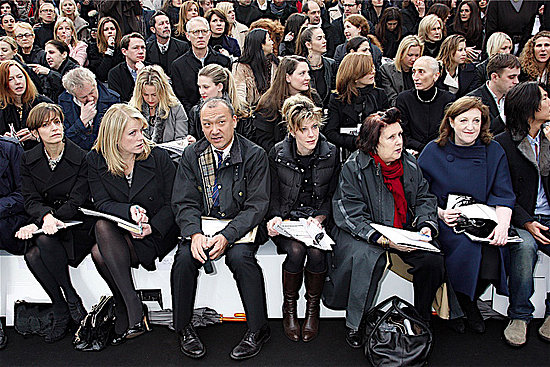 Fashion Editors in the Front Row. Photo Courtesy of Getty.
 Calling all fashion writers! Mark your calendars for Sunday, March 25th for an event that is sure to inspire your fashion journalist potential!
"This workshop is very much a hands-on affair. No details will be spared,
all pertinent secrets will be revealed." – 826 News
826 Valencia is holding a Fashion Writing Seminar where you will learn tips and tricks from a handful of writers and editors from your favorite fashion sites: Katie Hintz-Zambrano (Refinery29), Laura Vrcek (ModCloth), Lorraine Sanders (Sf Indie Fashion & San Francisco Chronicle), Gina Pell (Splendora & Joyus), and more! They will be discussing the ins-and-outs of fashion writing and how to get your work published.
The event will be held from 7:00pm-9:30pm at the 826 Valencia Writers Lab. You can buy your discounted student ticket here for $35, general admission is $50, and all of the proceeds will benefit free student writing programs at 826 Valencia.
For more information, please contact Yalie Kamara, 415-642-5905 ext.204.
 Written By: Ashley Castanos