New York's web-based news channel, NY1 recently posted a video piece of our designers and our show at Mercedes-Benz Fashion Week. We can't embed it, but we can show you a screen shot…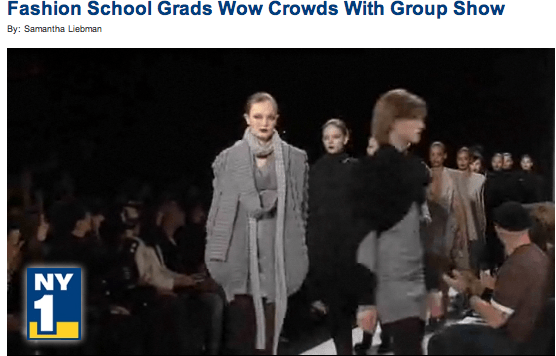 AND you can watch the whole video by clicking here.
For more on Mercedes-Benz Fashion week click here.