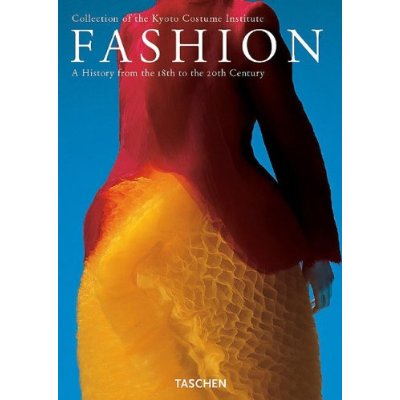 Akiko Fukai, author of Fashion: The Collection of the Kyoto Costume Institute – A History from the 18th to the 20th Century visits our school on March 15
Focus On Your Closet: Spring Cleaning Begins!
Give 2, Take 1
Start cleaning out your closets and setting aside clothes and accessories for the April 17th clothing swap and clothing drive hosted by Beyond the Front Row (fashion club) and the St. Vincent de Paul Society of San Francisco. This event, Give 2, Take 1 ("G2T1"), will function as a fundraiser for the club, and a charitable clothing-drive for St. Vincent's community programs.
Here's the deal: for every 2 items donated, donors get to take (or 'swap') 1 item in return – hence the name "Give 2, Take 1". All items remaining at the end of the April 17th swap will be donated to St. Vincent's. This fun sustainable–charitable event also happens to coincide with Earth Day! Collection of donations begins the last week of March, on campus and elsewhere. Details to follow.
Please note: Clothing and accessories donations will happily be accepted, regardless of participation in the clothing swap. St. Vincent's is in urgent need of men's clothing – additional donations from the closets of boyfriends, husbands, brothers, and sons would be greatly appreciated!
Now accepting donations of: coat hangers and shopping bags at 180 New Montgomery, office #704.
Open House / Open Studio
Saturday March 6, 2010
180 New Montgomery – 9:00am – 5:00pm
Meet, greet, and host prospective School of Fashion students (and their parents) as they tour the MFA Studio and the 7th Floor. *Beyond the Front Row will be organizing shoe donations in room 713 from 8:30am – 11:00am; please consider including this community service project as part of your tour (see below for more information).

Community Service Day Projects from Beyond the Front Row
Saturday, March 6, 2010 (2 events)

National Odd Shoe Exchange
180 New Montgomery, Room 713, 8:30am – 11:30am
At last month's Shoe-In fashion club members voted to donate all the shoes collected and used for the holiday "shoe-tree" project to the National Odd Shoe Exchange, www.oddshoe.org This non-profit organization supplies single shoes, as well as pairs of different-sized shoes, to those in need due to injury, disease and/or genetic disorders. BTFR club members will be sorting, organizing and preparing to ship the shoes to the National Odd Shoe Exchange during the Open House / Open Studio (room 713).
Wee Scotty
Concourse Exhibition Center at 8th Street & Brannan, 10:00am – 3:00pm
Beyond the Front Row members offer their sewing, construction and fashion illustration skills to assist some of the young Wee Scotty designers (ages 7+) and Wee Scotty proprietors with demonstrations for the community exhibition.
For more events follow the jump.
Beyond the Front Row's General Meeting
Thursday, March 11, 2010
Morgan Auditorium at 491 Post Street 7:00pm
Where Style Meets Substance. Greet other members. Learn about the club, the events, and opportunities to volunteer. Membership sign-up is still available ($10 annually) and is open to all University students. **Students attending the meeting are eligible to win a pair of their own custom-made jeans from Indi Denim.
**Last chance for students to reserve tickets for the Ruby Skye social mixer and fashion show (see info below);
all other ticket sales are at the door on March 18th.
Guest Lecture: "Power of Japanese Fashion: Tradition and Innovation"
Presented by Ms. Akiko Fukai, Director and Chief Curator of the Kyoto Costume Institute (Japan)
Monday, March 15, 2010
(due to space limitations: selected classes only)
The subject of Ms. Fukai's lecture is twofold, aiming to introduce the underlying culture and aesthetics of contemporary Japanese fashion designers, and to review their influence on global styles. As a result of her extensive research on the relationship between fashion and Japonism, Ms. Fukai has received multiple awards, including the 2008 Commissioner for Cultural Affairs (Japan), and is the author/editor of several books: Japonism in Fashion (Heibonsha, 1994); Fashion (Taschen, 2002); The Century of Fashion (Heibonsha, 2005); and Reading Fashion from Pictures (PHP Institute, 2009).
FYI for students
Beyond the Front Row's Spring Social Mixer and Fashion Show
Ruby Skye at 420 Mason Street, San Francisco
Thursday, March 18, 2010 from 9:00pm – 1:30am (ages 18+ with valid ID) fashion show is at 10:00pm
$20.00 ($5.00 fundraiser per ticket for Beyond the Front Row)
Hosted by Beyond the Front Row and Ruby Skye in association with Picky Studio (clothing)
Join club members and friends for this semester's first major social event! Student fashionistas rock the runway in Picky Studio style. Live DJs, dancing, fashion, and fun.
Check the Facebook page for additional details and ticket sales info: www.facebook.com/BeyondtheFrontRow