While some people seek the spotlight that comes with being on the runway, there are many more individuals behind the scenes, pushing the industry forward and tailoring looks to appeal to the consumer. Jessica Cynthia, an Academy of Art University senior majoring in fashion merchandising, hopes to be one of these people.
Armed with a keen eye for style and an appreciation for minimalism, Cynthia is ready to bring it to the masses, be it by partnering with a well-known brand, or through her own business. Cynthia grew up in Jakarta, Indonesia, with family in the fashion industry, but she wasn't drawn to merchandising immediately. "One day my mom asked me, 'What are you going to take for your univer- sity major?' I wasn't sure yet," Cynthia said. "She is the one that showed me that there was a fashion merchandising major. I wasn't really exposed to that, didn't know what it was all about. Finally, I did all of the research, and I knew that I was interested in doing it."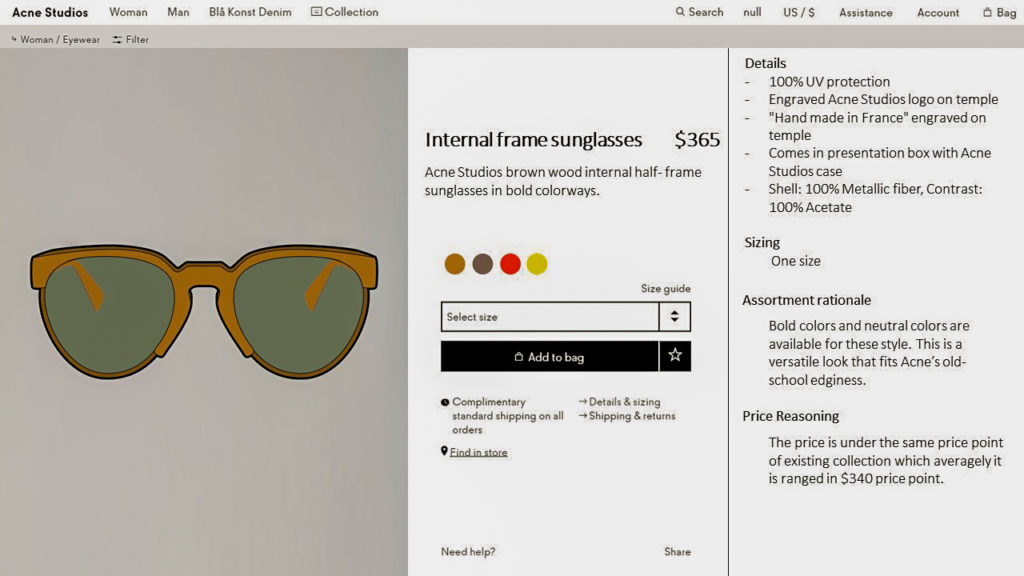 Even though background research gave Cynthia a general idea about the major, it wasn't until she started taking classes that she knew this was the right path. "In my second semester, I really started to feel that this was the right major for me. I really enjoy learning and the school. I am very grateful to be in this program and to be learning so many things."
Fashion merchandising entails all of the planning, management, and selling of fashion products for brands and stores. Fashion merchan- disers handle marketing and buying, and other tasks that help make fashion and beauty products appeal to customers. For Cynthia, this part of the industry was attractive thanks to the vast pool of knowledge it offers. "In fashion merchan- dising, we learn a lot about brands, the big brands and other brands that we like," she said. "We explore their target market, their mission and vision statement. It's some- thing that I really like in terms of understanding and being inspired by them. So I feel that knowing which ad is best for which demographic and which psychographics is the most en- joyable for me."
Part of Cynthia's journey included product development, in which she curated and created her own line, It's Jess. With it, Cynthia wants to bring back fashion essentials that can be mixed and matched. She feels that's her mission is to bring value back to the busi- ness. "I have more understand- ing of the concept, instead of just liking the aesthetic and the design," she said. "It's more about having purpose and value and having simple and minimalist designs that contribute to sustainability since we are able to mix and match more and it's more timeless. I feel that having key pieces that work for everything is a joy."
Getting into the program illuminated the hidden details of the fashion business for Cynthia. "I was surprised that there's a lot of thought and process behind every brand," she said. "What we see as a customer is all of the glamorous stuff or the stylish and edgy things. Behind all of that, a lot of processes are being poured into a brand, its styling and demographics. I feel that there's a long journey that leads to one collection."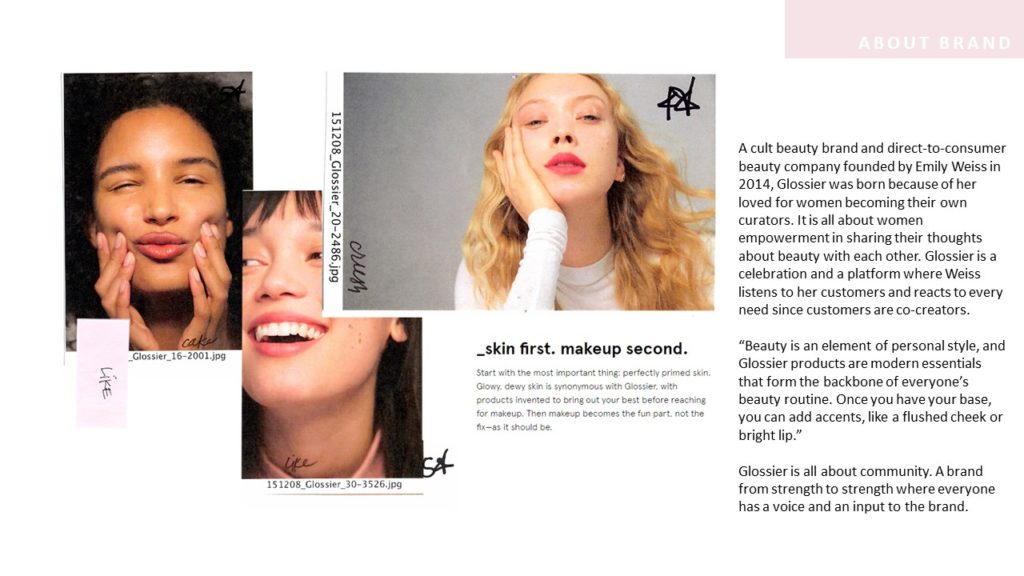 In addition to expanding her understanding of the fashion world, and equipping her with highly applicable skills, the program also helped Cynthia learn to work in groups. By collaborating frequently, she learned how to speak up and fight for her ideas. She also expressed that teamwork offers an avenue for celebrating people's strengths.
"In our junior and senior year semesters, we're stuck with the same classmates for all of our classes, so basically we know each other's strengths and abilities to work as a team. It's challenging to learn how to incorporate every- one's strengths into achieving one goal for a project."
In the beginning, Cynthia was more experimental about her aesthetic; however, if she could start over, she would concentrate on developing it up front. "I would have really explored my aesthetic from the first few semesters, in terms of challenging myself to understand the direction I want it to go," she said. "At first, it's still about trying out new things, but eventually, it develops into a branding that I am creating right now."
As she finishes her fash- ion merchandising degree, Cynthia has been interning for a startup company in San Francisco. She's still exploring career opportunities, casting a wide net, ready to accept the challenges the future brings.
Words by Alaina Brandenburger, MA Fashion Journalism