Over the years, fashion design has continued to evolve and adjust to the evolution of technology. From colorful two-dimensional sketches to programs that bring the sketches to life before construction, the world of design is seeing unprecedented movement in production. Gia Falati, a 2018 graduate of the Academy of Art University, shows how broad of a spectrum fashion design can encompass.
In her final semester, Falati was having discussions with Avametric, a software company aimed at revolutionizing the fashion and retail industries through simulating software platforms. In October 2018, Avametric was acquired by Gerber Technologies where Falati is now employed as a product manager of 3-D tools. Falati says that in her new role she conducts "discovery research" with fashion brands to come up with innovative ideas for developing new 3-D tools and software for the industry.
Falati, having received her undergraduate degree in business, embarked on her adventure to the Academy to earn her M.F.A. in fashion design along the pathway of 3-D design and pattern making. According to Falati, it is interesting when people conceive fashion design as merely designing when there are a variety of other roles in the industry that coincide with design. When speaking about the dual program, she said, "The 3-D design is defined as the actual construction—creating and designing in 3-D. It goes hand-in-hand with pattern making. You need the pattern making to do the 3-D construction of the garment."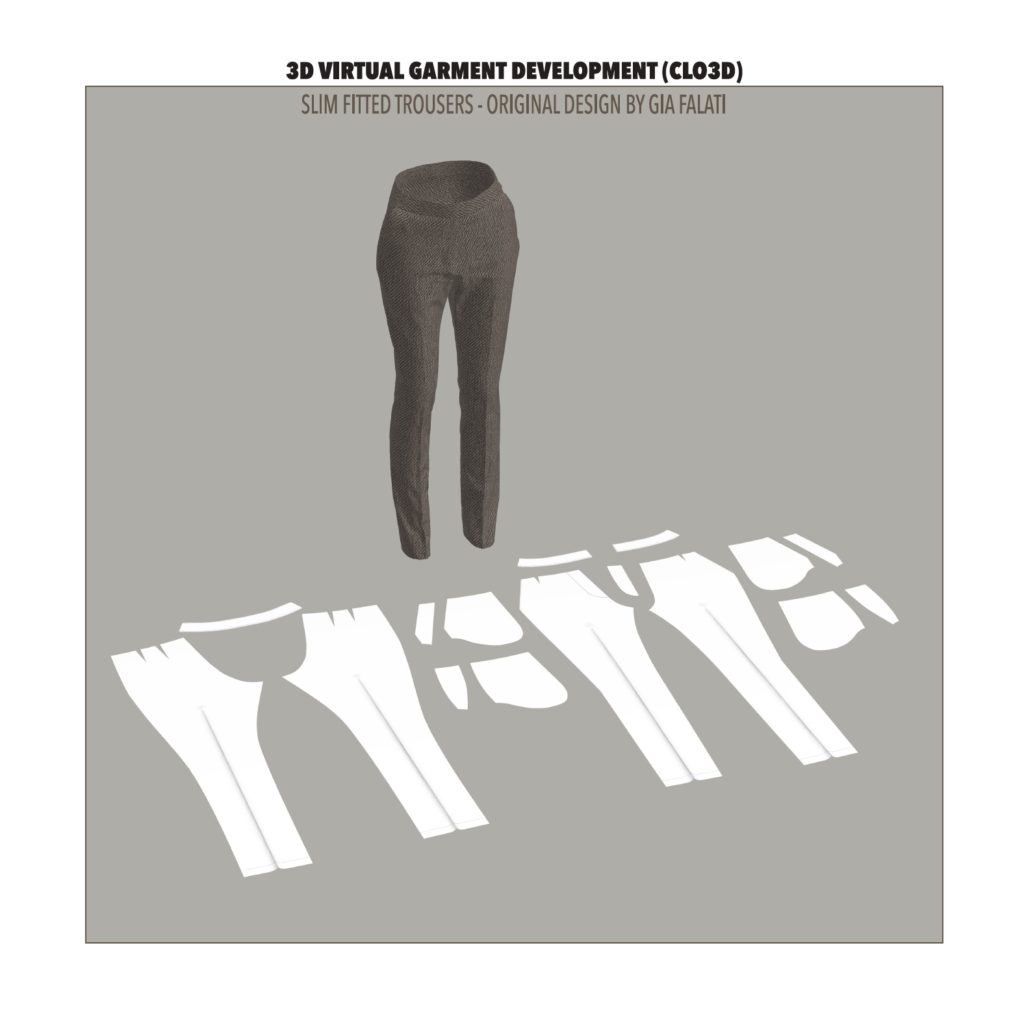 In addition to her business background, it was her final thesis project that helped garner invaluable attention. Until recently, the idea of 3-D modeling software being used from the initial designs to the production phases seemed unrealistic for high-end brands; however, Falati challenged that mindset. These ideas got her invited to discuss her findings and opinions at some very reputable, high-end design houses, while she was participating in New York Fashion Week with other design students.
With fashion design instructors, like Yuko Fujishima, Chelsea Snyder, Terhi Ketola-Stuch, and Director of Styling Flore Morton and Director of 3-D Design and Pattern Making Rob Curry, helping Falati realize her potential and personal strengths in design and "opportunities that were constantly being brought up" in the program, she is using her 3-D design and pattern making degree to become an innovative and thought-provoking voice in the industry.
Words by Jordan Stone, MA Fashion Journalism