If you've ever had Legally Blonde-fueled ambitions, then Fashion Law Bootcamp is perfect for you. The seminar of your dreams already took place, but don't fret, it's annual! Hosted by fashion law expert, Susan Scafidi, The Fashion Law Institute's second summer intensive program took place at FIDM's San Francisco campus on Tuesday, August 4th. Catering toward design professionals and law students from all over the world, the seminar provided an extensive and comprehensive introduction to the expansive fashion industry, focusing on intellectual property and international trade to sustainability, funding, and inspiration vs. infringement (a slippery slope). Fashion Law Bootcamp West Coast Edition was organized in collaboration with Levi Strauss & Co. and Academy of Art University, aiming to educate the next generation of fashion focused law professionals on the inner workings and issues of the industry today.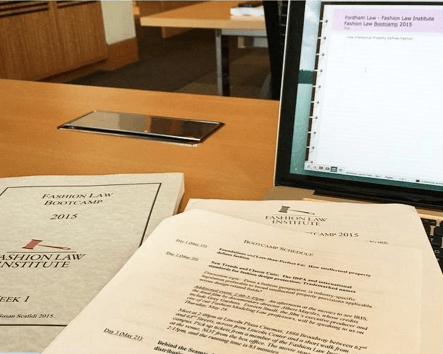 The second day of the week-long seminar offered the opportunity for attendees to hear from a panel of experts who specialize in the numerous topics being covered during the course. The all-star panel was comprised of Lara Miller of the International Anti Counterfeiting Coalition, Karen Frank of Coblentz Law Firm, Zac Toczynski of Levi's, Uduak Oduok of Ebitu Law Group, and Academy of Art University's very own award winning designer/musician/ instructor/ all around fashion aficionado, Keanan Duffty. With industry leaders specializing in such topics as copywriting, trademarking, and counterfeiting the panel was truly a meeting of the minds where the panelists spoke to aspiring fashion industry lawyers on how to best represent their future client's creativity.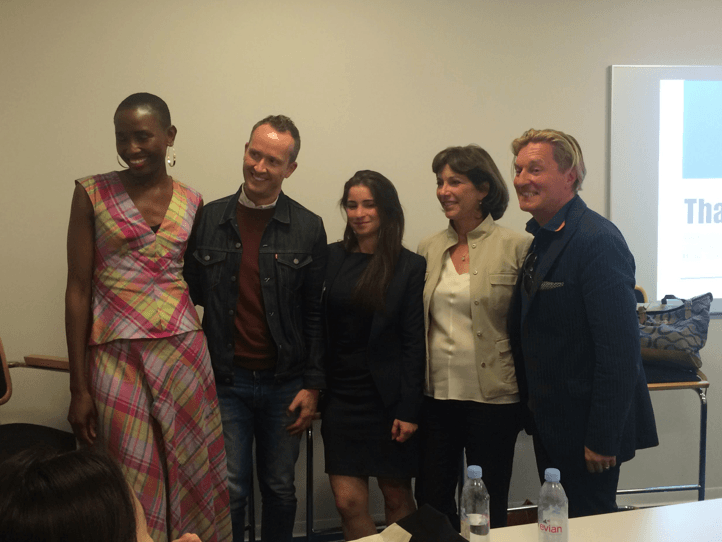 While the event predominantly caters to law students, the knowledge and discussion passed down from the panelists was equally as influential for designers, merchandisers, and other creatives as well. As Keanan Duffty put so aptly, "As a designer… you hold the power, but can easily give that power away if you're not careful." To that point, the speakers all heavily emphasized that great legal council enables a designer to "make better business decisions, protect their brand's ideals, whilst giving them the freedom to focus on their creativity." This creates the need to answer the question: how do we protect a designer's identity? (If you've found yourself pondering the answer to that loaded question, then you're in luck! Academy of Art University School of Fashion is in the works creating a fashion law course for upcoming semesters.)
For all creatively inclined professionals, there is nothing more imperative than protecting yourself, your brand, and your ideas. As the attendees of this year's Fashion Law Bootcamp learned, the best way to achieve creative AND business security is to invest in a solid legal team, not to mention familiarizing yourself with the process. To do so, we recommend checking back on FSD to find out when and where next year's Bootcamp will be held and to be the first to apply for the exciting scholarships to the event. And keep in mind, working with lawyers may seem daunting, but it's the best step in protecting and securing your future.
Written by Jacqueline Wray, BA Fashion Journalism