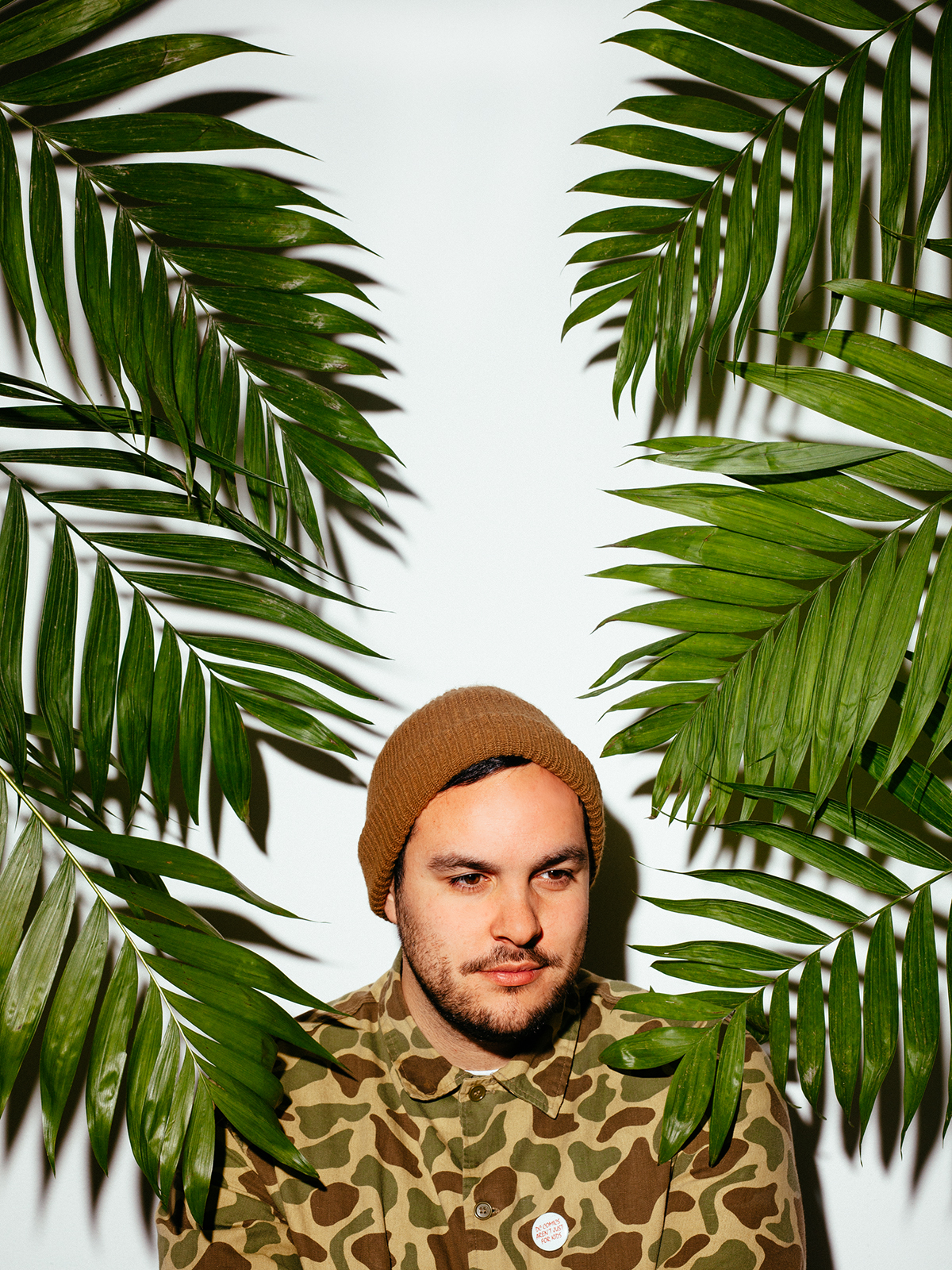 Academy of Art University School of Fashion textile lab tech, Ryan De La Hoz, is acclaimed as a contemporary maker, which his Textile Design students may or may not know. For them, Hoz is the friendly face with a paint-splattered apron who manages the print textile labs. For the rest of the world (especially the local San Francisco art community), Hoz is best recognized by his dynamic patterns and evocative paper collages that visually juxtapose elements from history, pop culture, and his urban milieu. His creative spirit and assiduous methodology lead him to construct contemplative designs that explore thematic concepts of destruction, oppression, and power. As one of the latest additions to the Academy of Art University faculty, Hoz is sure to imbue energy and passion to his pupils.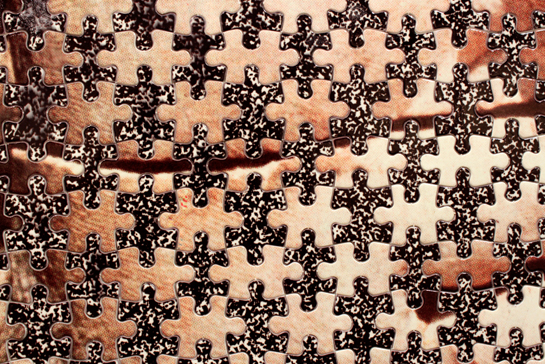 Angela Han: You just joined the School of Fashion team – welcome! Can you tell us a little bit about what a typical day as a textile lab tech looks like for you?
Ryan De La Hoz: No two days are exactly the same! If I am not assisting an Applied Textiles class (MFA1 & BFA1), I am usually maintaining the printed textile labs. That includes making sure everything is running smoothly, checking ink and chemical stock, and putting everything in its right place. I spend a lot of my time prepping projects for the week and making sure demos are finished and ready for every instructor.
AH: As an experienced creator, what's the best part about working with students that are still finding themselves and their niche?
RDLH: My favorite part is seeing that spark when a student discovers a new technique, color scheme, or approach to making art. A simple project can change someone's entire path to his or her craft—it is very exciting.
AH: What's the most common question or problem students come to you with?
RDLH: For now, students are learning the technical aspects of screen-printing and textile design so questions and issues usually arise from unfamiliarity with the process.
AH: How has working in the textile lab at the Academy of Art University influenced your artwork?
RDLH: I have utilized textiles in my personal work for a while now, but my passion and interest in screen-printing has amplified since I started working here.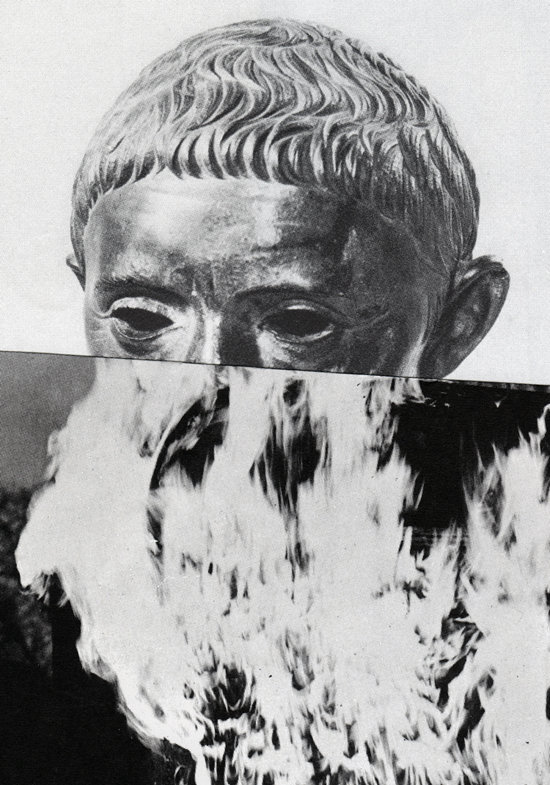 AH: Have you always been interested in art? What artists have been your greatest inspirations?
RDLH: I was always interested in drawing and I started painting in high school. I didn't start developing bodies of work and exhibiting them until 2005. After that, I started using all sorts of media to make my work.
Henri Mattise and Margaret Kilgallen have been my greatest inspirations. Artists who make moving pictures like Alfonso Cuaron and Wes Anderson also influence me.
AH: You often refer to yourself as a maker. What do you see as the difference between maker and artist?
RDLH: I see no difference. I love and appreciate anyone who makes anything whether it's fine art, film, or music.
AH: How did you get into textile design? Have you always had a propensity for paper and prints? Do you have a favorite textile technique?
RDLH: I got into textile design as a way to incorporate textiles into my fine art and commercial art practice. I launched Cool Try in 2009 and have been designing and selling clothing and goods since, but I also wanted to start making quilts for art exhibitions.
My favorite textile technique is DTG (direct to garment) printing. I love digitally printing on a variety of surfaces.
The majority of my work is paper, so yes, I have always had a propensity for "collage" like work using paper and X-Acto knives.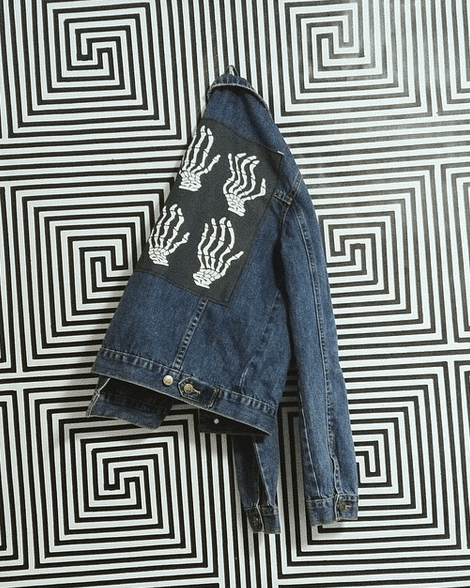 AH: Do you prefer to work manually or digitally? Why?
RDLH: I prefer to make work that combines manually and digitally produced elements. I enjoy experimenting in both realms and bringing them together in my shows.
AH: Can you describe your creative process and aesthetic?
RDLH: My process is that of distilling complex ideas into simple objects and images that convey broader ideas. I am not sure what my aesthetic is. It's usually imagery that is teetering on the brink of ruin or collapse, but can still be considered beautiful.
AH: Juxtaposing the past with the present is a common theme in your work. Do you have a favorite era in history?
RDLH: I think that would have to be the late 60's—particularly 1968. The country was just really electric and alive. The Civil Rights movement, the Vietnam War, the US space program, the Hippie Movement and counter-culture in general with politics, fashion, film, music, and art—it was all in full swing. Not all of it was good (assassination of Martin Luther King Jr. and Robert F. Kennedy), but it was definitely an electrifying epoch.
AH: What do you always have to have when you're making?
RDLH: Very loud music and an idea.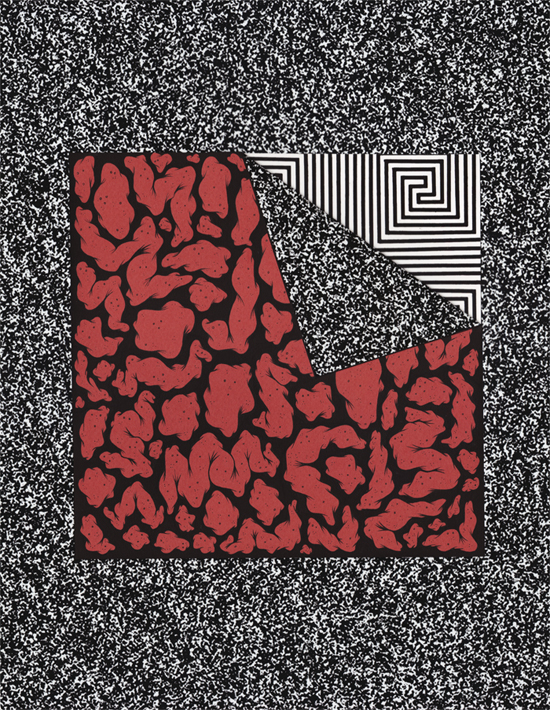 AH: What do you like to do in your spare time when you're not teaching or making? 
RDLH: I like to watch movies, listen to music, go to art shows and museums, and hang out with friends so we can talk about movies, music, art shows, and museum openings.
AH: If you had to describe yourself with a song title or lyric, what would it be? 
RDLH: "Everything in Its Right Place" by Radiohead
AH: What can we expect from you in 2016?
RDLH: I will be featured in the new Gestalten book "The Age of Collage" which should be available at Museums and fine book stores in the USA around the end of February.
My brand Cool Try also has a feature in the upcoming issue of Golly Magazine.
I will also be in some exhibitions here and there. The best way to keep up with that info is Instagram.
AH: Do you have any advice for aspiring textile designers?
RDLH: Make something every single day. Design every swatch as if it is part of a bigger bolt of fabric. Design every collection as if it is the most important one of your life.
Written by Angela Han