Born in Masan, South Korea and now a self-proclaimed Bostonian, Kenlyn Jones has dedicated her passion towards being an apprentice to some and a teacher to many. On top of being an MA student in Fashion Journalism at the School of Fashion at Academy of Art University, Jones is currently is an adjunct faculty member at the Massachusetts College of Art and Design. For anyone else this would be a full plate, but not for Jones, she recently began a coveted internship with the Boston Herald, one of the two largest dailies in Massachusetts. To learn how she landed this internship and how she balances it all, we spoke to Kenlyn and here is her story: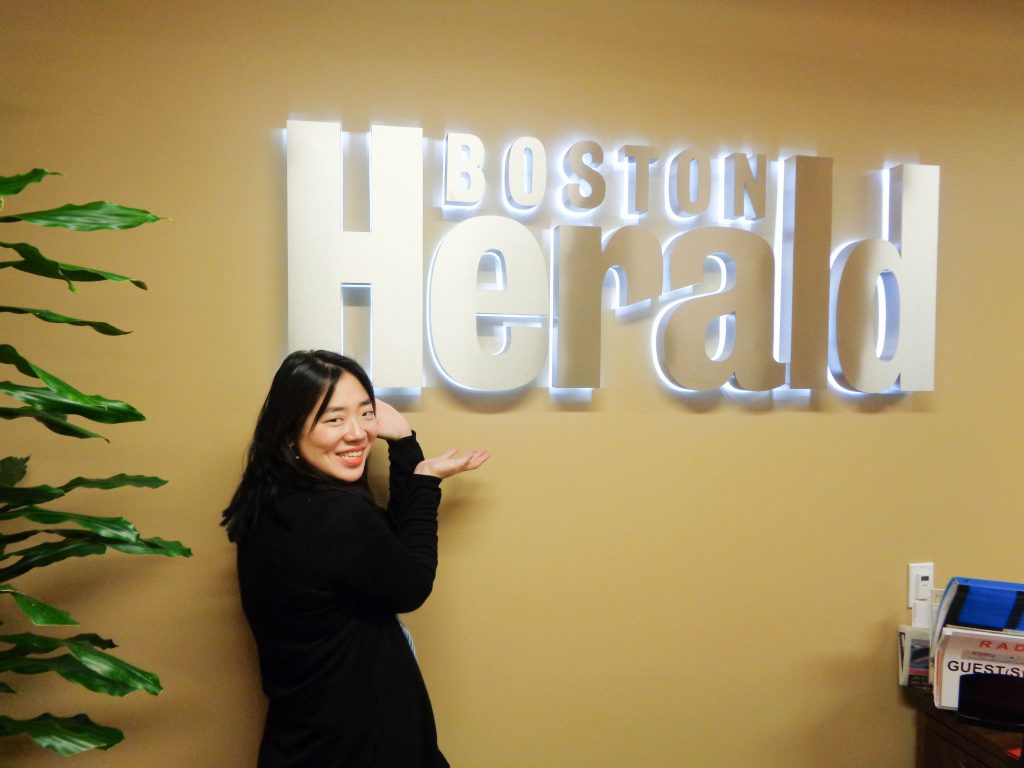 Contributing A Voice To The Herald
Media internships, like many desired job positions, require the right amount of networking between acquaintances, friends and professionals alike. This is how Jones used her networking ability to land this desirable opportunity.
"I know the Herald's Style Editor, Erica Corsano – she teaches a class at the college where I work," said Jones. "One day I asked if she needed an intern and it just ended up working out."
Is there anything like a regular day at a media internship? We wondered if the Herald's style section was at all comparable to the depiction of the pop-culture favorite The Devil Wears Prada. Here's the reality that Jones shared with us:
Jones arrives somewhere between 10:00 and 11:00 am, where she works directly with Corsano for a few hours. They usually have a detailed chat about what's going on in the fashion industry and discuss story ideas to further develop. This is essentially an equivalent of a one-on-one editorial meeting.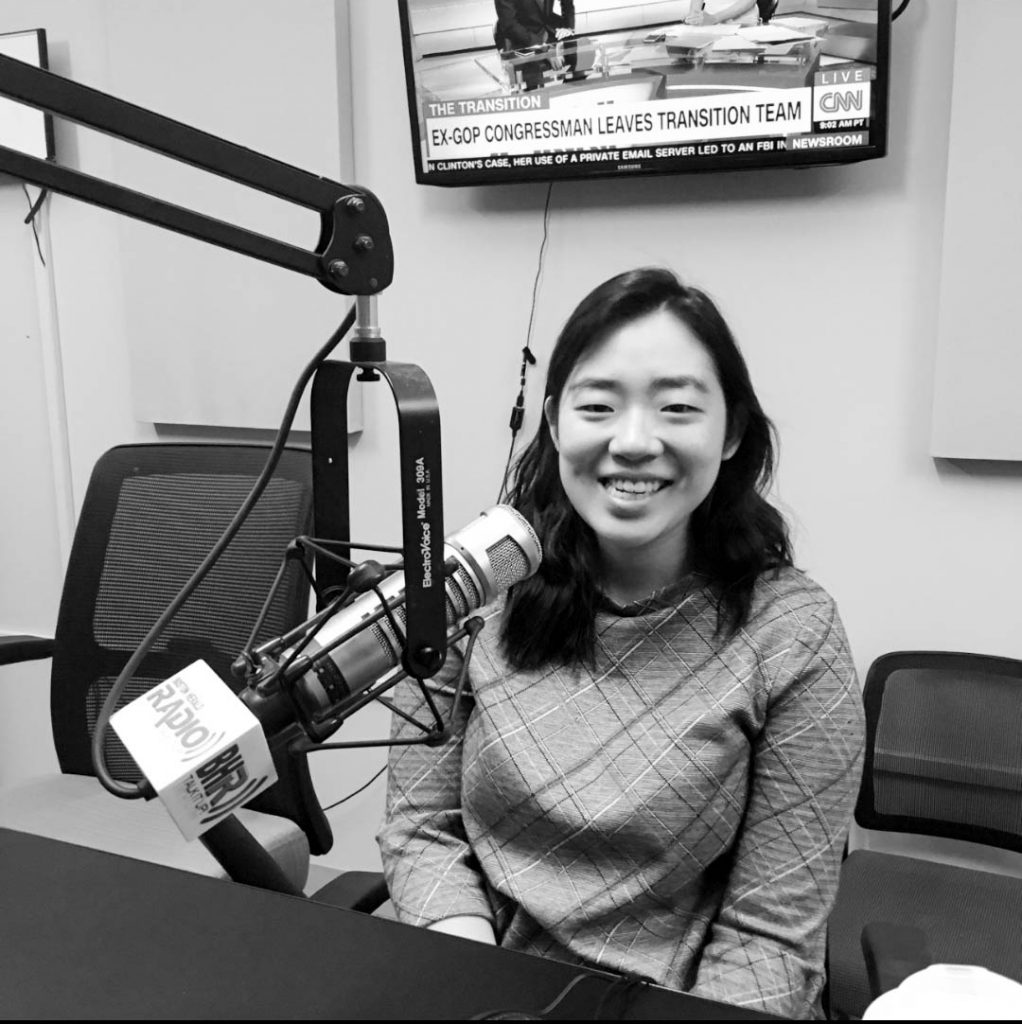 When they are finished, the two head over to Corsano's and co-host Jonathan Soroff's radio show, Status Report, at noon.  Sometimes Jones even gets the opportunity to hop on the mic to join the conversation. For example, she was recently featured on the show for a chat about a Boston's favorite new sushi destination, Yo Sushi.
"I usually sit, watch and take notes.  I'll retrieve the guests to bring them in or be there to grab something the hosts might need during the show,'' said Jones. "I'll also bring my laptop to sit there and research while listening."
Research Is In The Details
Taking the time for extensive background research has always been one of Jones' preferred steps when drafting an article. She recently wrote a piece on new fragrances for the fall season, which sent her directly out of the office to catch some fresh aromas across the city.
"I went to a number of stores in Boston and learned what they were selling and what was coming in. I got to try the new Chanel L'Eau and loved it." said Jones. "Fragrance is so personal, you have to write about what might not work for you but would be perfect for someone else."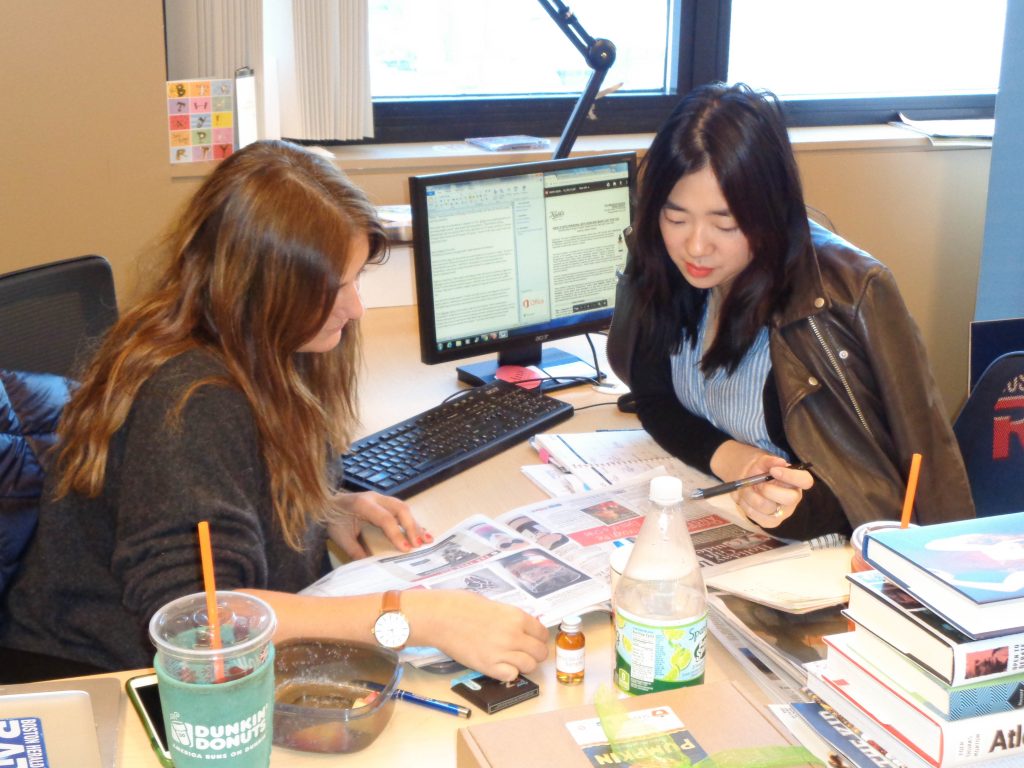 When Jones isn't getting out for some air or tossing back that midday snack with Corsano, she's brainstorming future story ideas or drafting other assignments for further edits. Jones produces between two and four articles per week, at no more than 300 words each. The topics are given to her directly by Corsano, though she also finds herself diving directly into other subjects she personally wants to pursue for the newspaper's style blog.
Jones In Action
One of the favorite articles that she has written thus far for the Herald, was her very first story, on Erin Robertson, who was a competitor on Season 15 of Project Runway this fall 2016.
Robertson had a screening party at Lucky's Lounge, a well-known bar in Boston, and Jones went with some co-workers to eat dinner and see what it was all about, in the hopes of finding enough material to be able to file a story about it. With notebook and camera in hand, Jones had a quick turnaround time for the Robertson coverage.
The premiere event ended at 10:30 p.m. Jones was able to send off her first draft to Corsano shortly after, and then received final edits over email. By the end of the night, the final copy was then created and ready to be featured on the Herald's site the very next morning. Seizing those moments, meeting the tight deadlines and having the pleasure of seeing your name in print was an enlightening experience for Jones.

"The most difficult thing [about the internship] is writing the pieces for the desired audience," said Jones. "You want the fashion pieces to be for the masses, but not to alienate the fashion insider. It's all about balance."
She has learned her fashion journalism lessons well from the Academy and concentrates on the essential elements of every story: "I usually focus on the basics: the who, what, where, when, why and how."
Navigating a great story angle with limited time frames is something Jones still finds herself adapting to as a journalist.
On Building Up The Knowledge
But she has an upper hand over some of her competitors because her expertise has been rooted in the fashion industry for almost a decade. This started when she received her certificate from the Vogue Fashion University in New York City in 2007. It was an experience that initiated her into the fundamentals of fashion and surrounded her with skilled professionals like Tim Gunn, Tommy Hilfiger and various Teen Vogue editors.
Since then, she received a certificate from the Paris Fashion Institute in 2009 and a Bachelor of Fine Arts Degree in Fashion Design from MCAD in 2010. Interestingly enough, Jones is also looking forward to returning to Paris shortly after her internship, as a co-chaperone for a group of MCAD students taking a fashion tour of historical boutiques, ateliers, and museums.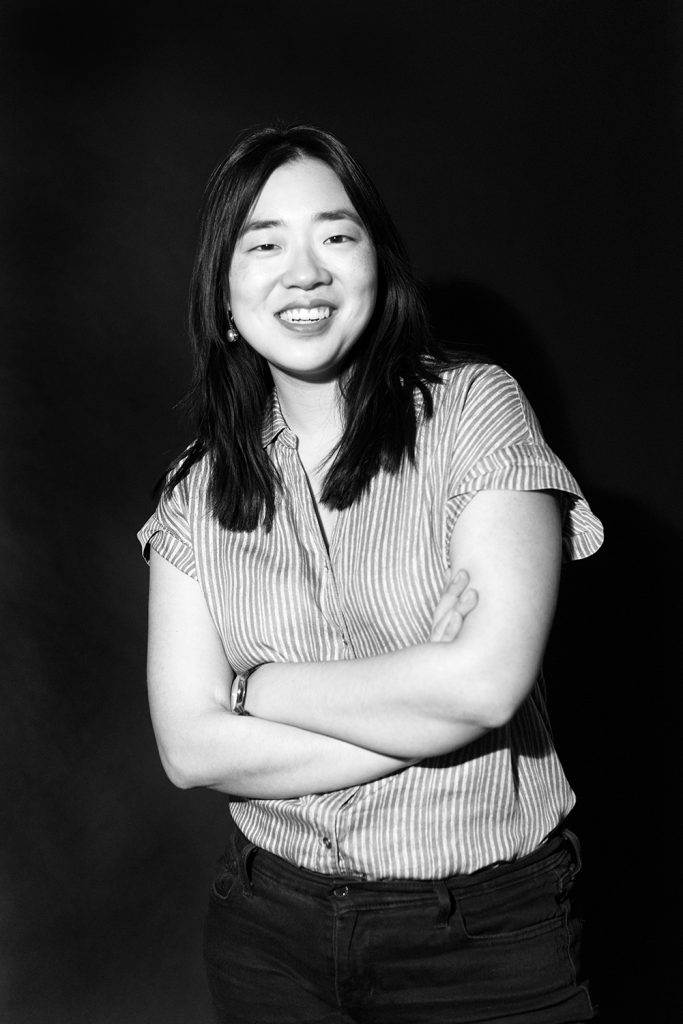 "I really enjoy teaching – nurturing these kids and educating them,'' said Jones. "They come in and have no idea how to use a sewing machine and the only designer they know might be Marc Jacobs. It's nice to see their journey over the course of four years."
Jones' next logical step after her obtaining her BFA was to pursue a Master of Arts in Fashion Journalism online at the Academy, while she continued to teach onsite at MCAD. All of her efforts, including the Boston Herald internship, are in the twin hopes of expanding her career in higher education and covering the local Boston fashion scene as a freelancer or blog writer for other fashion publications.
While being able to take classes online has been very beneficial for Jones, she admits it can be a challenge, especially for those without the inner motivation. The upside is that she's able to take each module at her own pace. For Jones, this format has been especially convenient due to the busy schedule that she has these days.
"When you tell people you're going to school online they think it's going to be easy, but it's actually harder in some ways, because there can be a lack of social interaction." said Jones. "But if you love it, it's worth it!"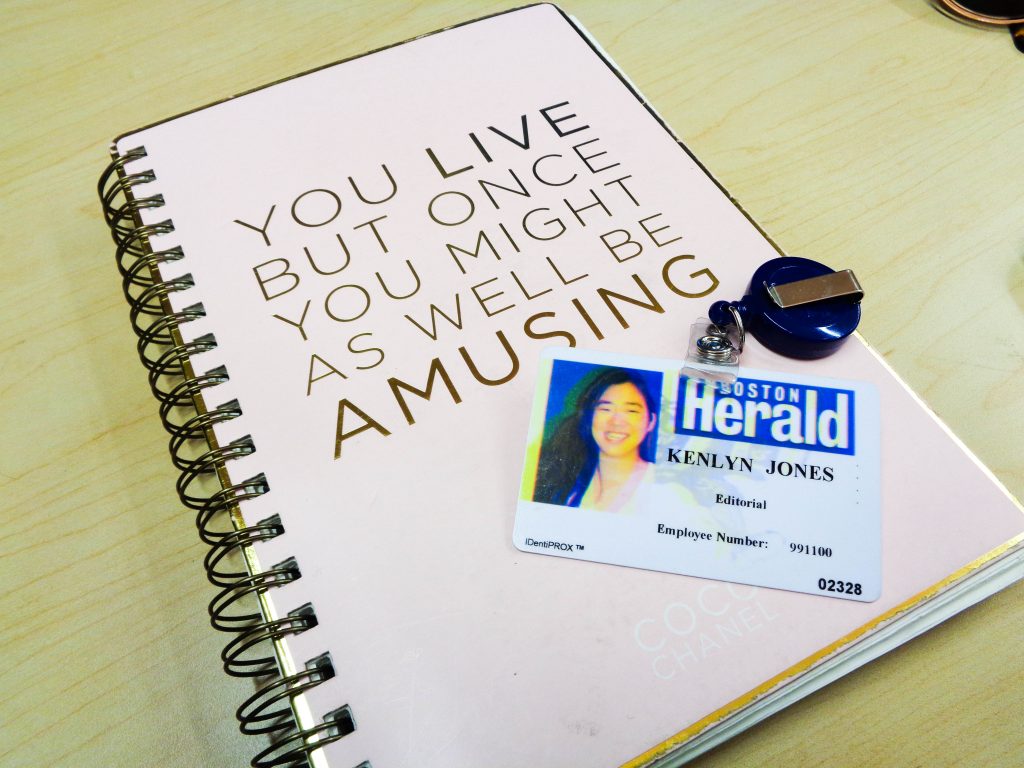 On Qualifying Her Writing Voice
Jones' prior fashion design and teaching experience continues to elevate her knowledge of the craft. Her past work in footwear and digital design have already been important skills for her career. This solid foundation of design allows Jones to have the sense of the time, effort and skill that goes into making garments, which benefits her every time she sits down to write a fashion critique.
"Finding the right voice for the stories has been hard – it's a tough balance between too casual and too formal.'' said Jones. "It's important to be brave and not take the criticism too hard. I'm a perfectionist and want every piece of copy to be perfect, but I learn more and more from the edits. It's been the hardest lesson and the best."
Jones is already working on an ideal path towards securing a successful future in her desired career. All of the accrued skills from her past and present— everything from knowing how to construct garments to writing about them for a mainstream audience— combine with the essential industry skills she's gaining from the Fashion Journalism program at the Academy, she said.
This continued path into the realm of higher education is also giving her the necessary tools to develop an established network of professionals, with the intent of marketing herself both as a teaching expert and a fashion commentator. A fashion guru of sorts!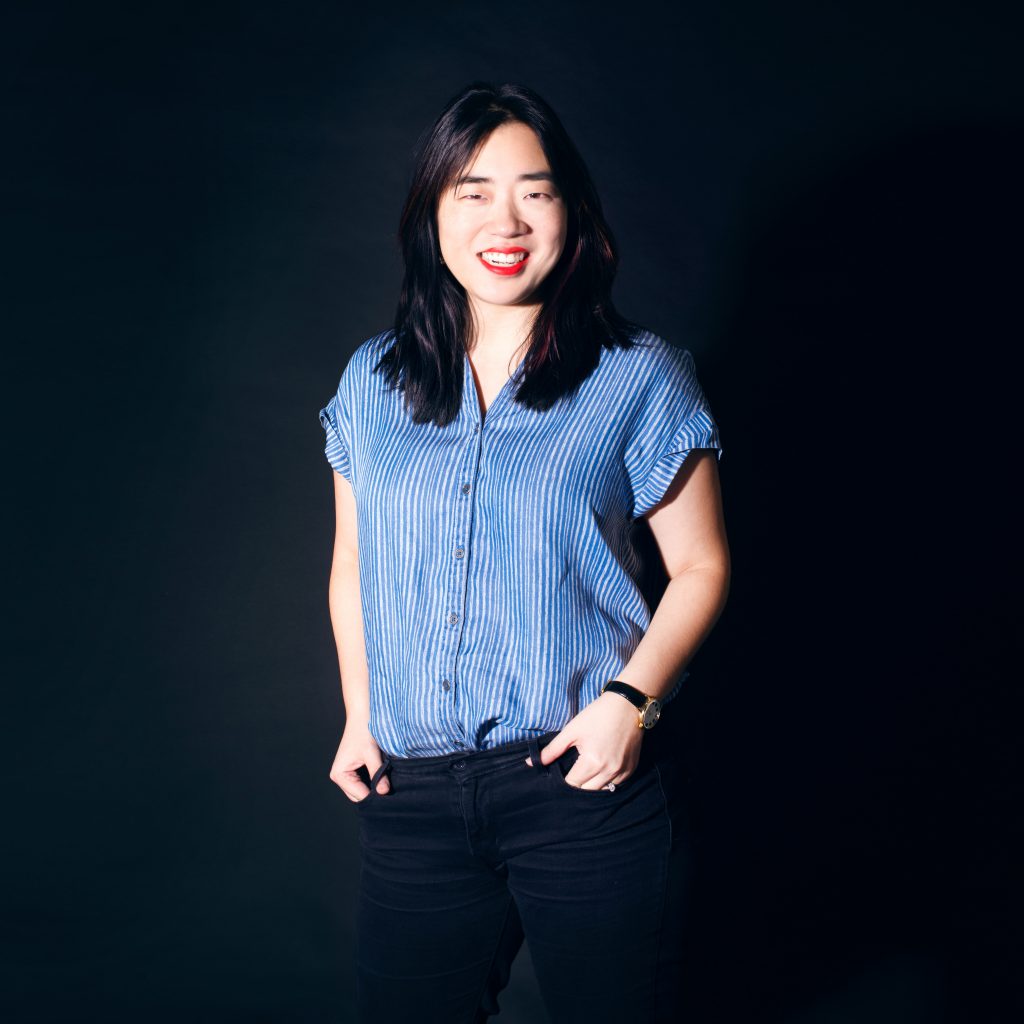 Advice From An Apprentice
"I've learned that you should double check and triple check everything: facts are essential. And that you should write with personality, no one wants to read a boring piece!" said Jones. "Always ask questions— you make more mistakes when you assume something or misunderstand."
If there is any one thing to learn from Jones path, it's that in order to create your own success story, one must master being a student, an apprentice and a teacher, both in and out of the classroom.
Text by Tyler Drinnen, MA Fashion Journalism student and Fashion School Daily intern.