Chip Bergh, CEO of Levi Strauss & Co. confirmed in 2014 during a conference on water conservation efforts that you should keep your denim out of the washing machine; i.e. one should never wash their jeans – but this time, Levi's had an exciting reason to abandon its own directive.
"New Nevada", as it's been dubbed by employees is the name given to a pair of indigo denim jeans that were locked away, deep in the archives of the Levi Strauss & Co. fireproof vaults; but what makes them so special is that the pair of jeans is well over one hundred years old. The jeans were removed from the vaults due to a noticeable petroleum odor that permeated the airtight and temperature controlled containers.
It was then that VP of Global Innovation Paul Dillinger and Levi Strauss & Co. Historian Tracey Panek took it upon themselves to investigate the mystery and history of the century-old denim pants. It was the first time that "New Nevada" had been washed in over one hundred years – but what Dillinger and Panek discovered from the cleaning was remarkable.
All of the rivets and buttons on the pair of jeans remained intact; and save for a few stubborn stains and small holes, the jeans were totally wearable. From the washing and cleaning process, Panek was able to draw a conclusion that "New Nevada" at one point most likely belonged to either a miner or railroad engineer. She was also able to discern more details relating to the origins of the trousers from bits of dislodged debris found inside the pant pockets, and from the distinctive stain marks and wear patterns found hidden under the decades-old layers of grime.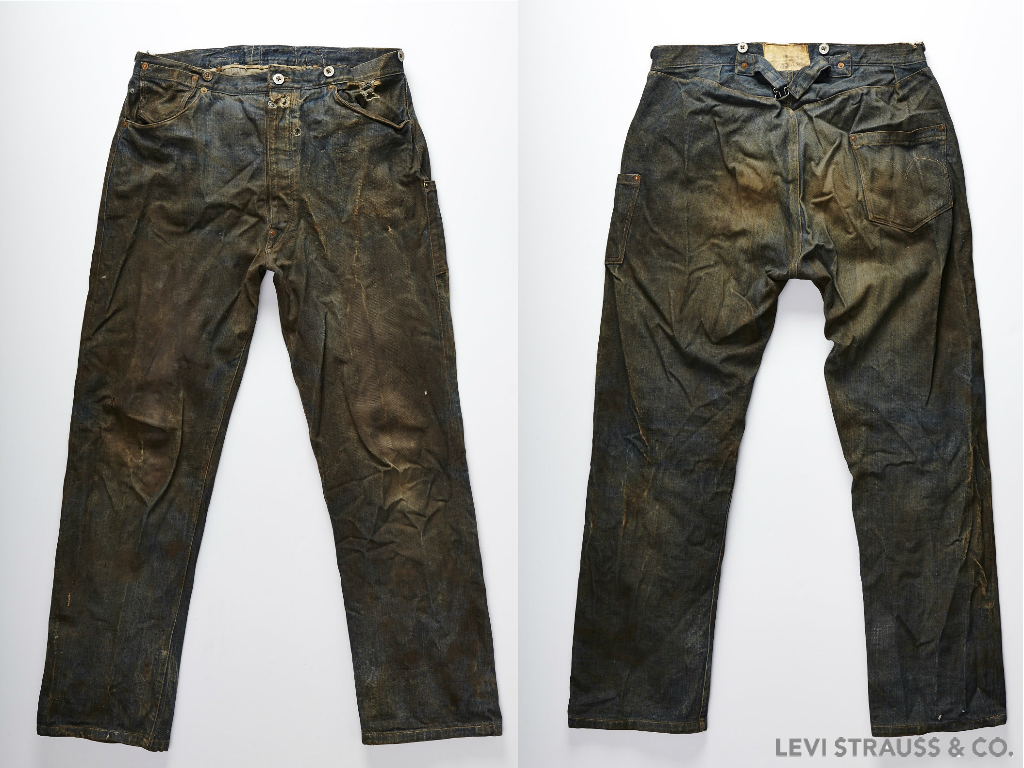 To learn more about "New Nevada", read up on all the details from the Levi Strauss & Co. blog here.