A Sudden Fade to Black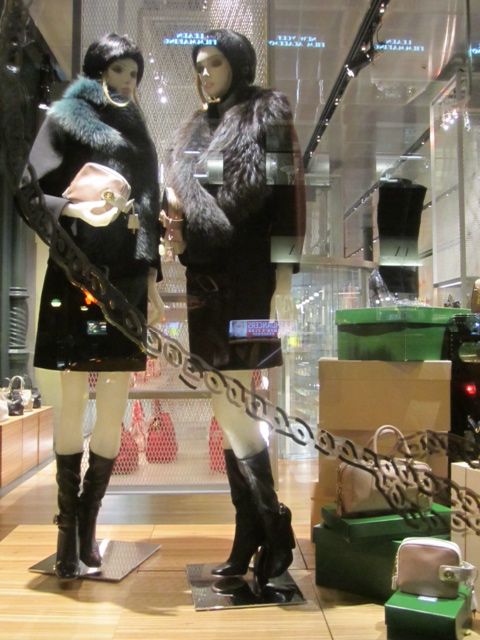 Over the past few months, I was riding high on summer's trends such as neon hues and bold ethnic prints. I was so wrapped up in donning bright green nail polish and textiles from Africa that the shift in seasons halted my fierce step during a stroll in Soho.
The visual differences were obvious: something that sets New York very far apart from San Francisco is the city's love affair with the color black. And, it's not just love, it's almost like black is a molecule in a New Yorker's oxygen; and something that I definitely see less of in San Francisco.
Follow the jump to read more!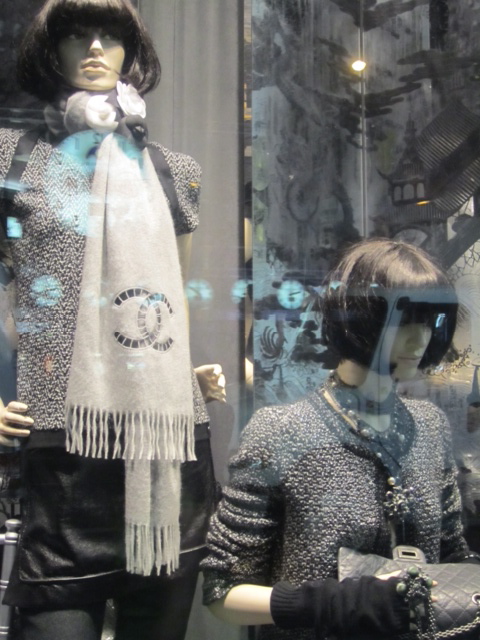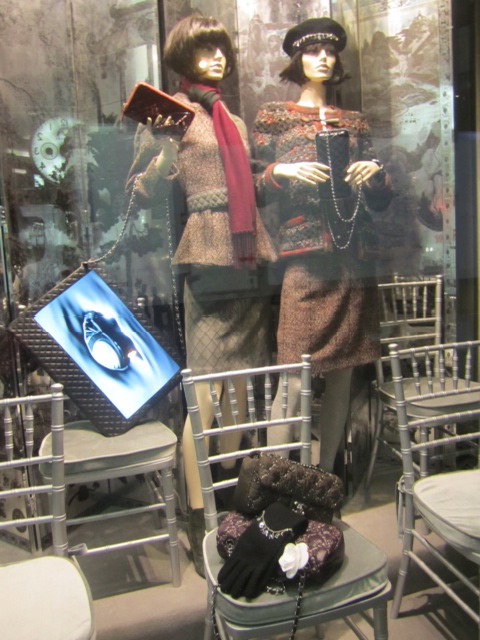 August is here, which apparently means it's time to prepare for the upcoming temperature drop. Perhaps this is like a mourning period for New Yorkers – a goodbye to the flashy, mini-skirt bearing, bare-legged summer that the state always has. Chanel is preparing for the chill by covering the skin in tweed, detailed gloves, knotted scarves, and jet black Anna Wintour wigs.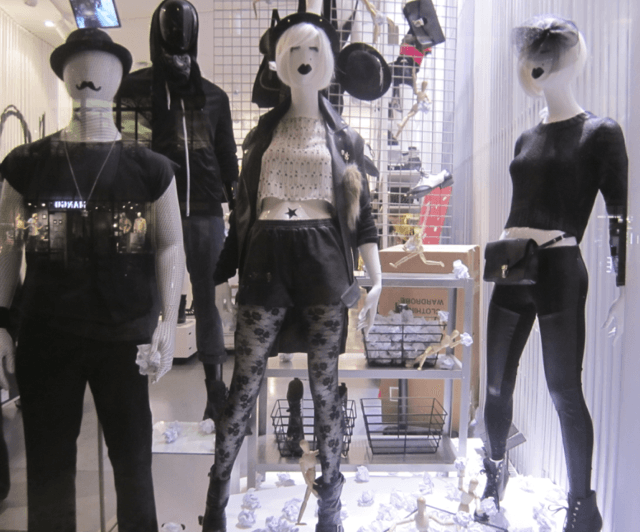 H&M in Soho continues to push the crop top trend as they layer on leather cut out leggings and jackets for fall. While on 5th Avenue, mannequins at Bergdorf's pose elegantly in warm black pieces in a sea of black zippers. I don't know about you, but this month, I can't wrap my head around anything thicker than a sheer knit cardigan!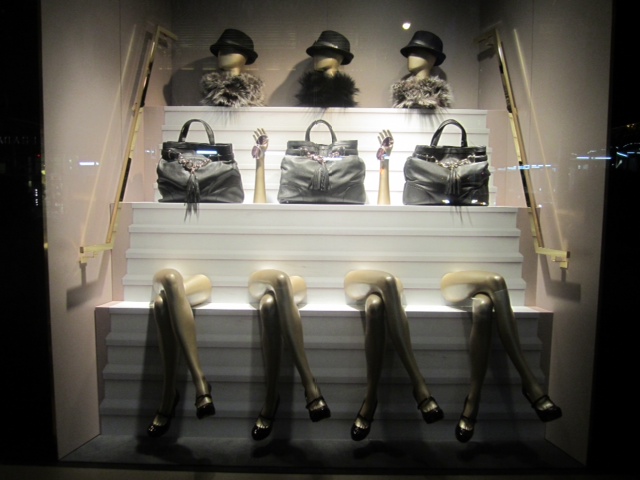 I enjoyed Gucci's whimsical way of using mannequins and props to showcase their fabulous accessories for the fall season. Fur, handbags, shoes, and hats are all showcased in black at their 5th avenue store.
Written By: Danielle Wallis
For more Eye Candy, click here.