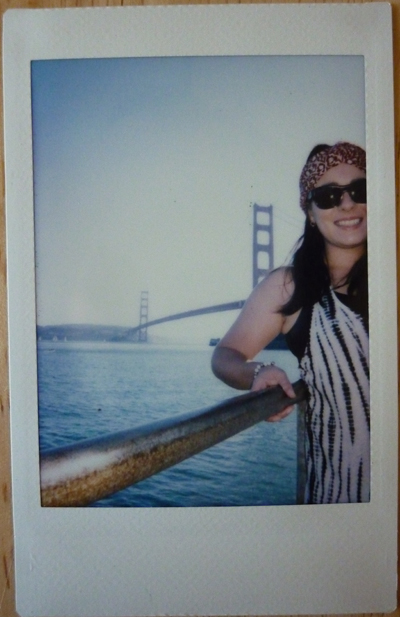 In today's edition of Ex-Changing the World, Sally Spackman from New Zealand!
What University are you from and what is your major?
I am from Massey University in Wellington, New Zealand. I am an undergraduate and my major is Fashion Design.
What inspired you to be a part of the exchange program at the Academy of Art University?
I wanted to do a exchange in high school but the opportunity never came up, then I learned about this exchange when I was in my second year of University. Once I started researching the Academy of Art University and all the interesting classes you could take here I knew it was a great opportunity that I couldn't miss.
Follow the jump to read more!
What classes have you taken here and what have you enjoyed about them?
I am taking Shoe Design, Costume Design, Styling and Intro to Fashion Journalism. What I have liked the most about the classes is that I can't take classes like these at my University in New Zealand so it has shown me how many more areas and opportunities there are in the fashion industry.
Have you taken any trips or had any adventures in SF?
At the start of my time here I went up to New York for 5 days during fashion week to help a New Zealand designer who was showing which was a great experience. I also went on the Academy trip to Yosemite National Park which was beautiful and a really well organised trip, I wish my University in New Zealand organised trips like that! One night a group of us went out to Ocean Beach and had a big bonfire and made smores, they have big fire pits for you to use. A few weekends ago my roommate and I went to Six Flags Discovery Kingdom, it was all Halloween themed and once it got dark zombies would jump out at you and chase you. It takes quite awhile to get out there but it's worth it for the huge roller coasters. Just last weekend a couple of friends and I hired bikes and biked around the waterfront, over the Golden Gate bridge and into Sausalito then caught the ferry back to San Francisco. It was a very touristy activity but a great way to see the waterfront and the bridge. There is so much happening in San Francisco and so much to do it's going to be hard to fit everything in before I leave! The next trip I am looking forward to is visiting my brother in LA for Thanksgiving.
Have you picked up any special souvenirs that you'll take home with you?
Photos of all my adventures here.
What will you miss in San Francisco and at the Academy of Art University?
The great range of classes. The events campus life organises. The diversity of San Francisco.
What are you most excited to return home to?
My friends and family, good bread and cheese, having a backyard and my car.
For more Ex-Changing the World, click here.