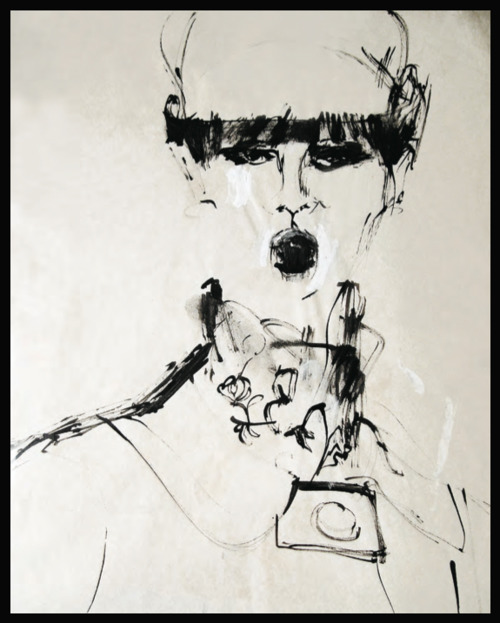 Illustration by Elizabeth Suter.
Elizabeth Suter, famed fashion illustrator and mentor to many, sadly died in April. Her obituary was just published in The Telegraph, in which friends and colleagues remember her fondly. School of Fashion Executive Director Gladys Perint Palmer recalls her time as a student of Suter's:
Suter drew like an angel and now she can draw the angels in Heaven and maybe persuade Lucifer to strike a pose from Hell. She taught countless aspiring fashion illustrators, including me, how to draw. Her studio at St. Martin's School of Art, as it was known then, in London, was the best place to learn.
She will be missed. To read the obituary, click here.
To learn more about Elizabeth Suter, peruse the lastest issue of 180 Magazine – pg. 147.