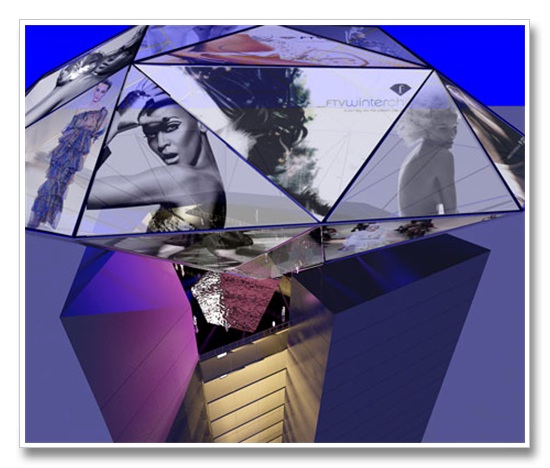 On May 20, Fashion TV and the Al Habtoor group inked a deal to open the world's first fashion hotel (five-star of course) in the international hot spot of Dubai.
Our friends at Fashion News Live report that this swanky hotel will be 30 stories high and filled with 200 rooms. The hotel will also include access to 30 fashion TV chanels, alibrary of 55,000 fashion DVDs (the world's largest, uber-luxurious rooms, and fancy restaurants.
That's a whole lotta fashion.
Will you be booking a room at this place? If so, you probably should make a reservation now.
For more conceptual pics of the hotel visit fashionnewslive.com.