Earlier in May, San Francisco celebrated BritWeek 2011 and instructor Rob Curry's "Union Jack" gown made an appearance on Gayle Evans at the Royal Ceremonial Ball.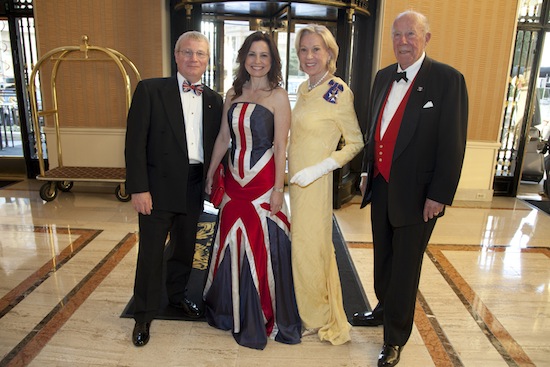 In 2007, Charlotte Schultz was named Honorary Commander of The Royal Victorian Order by Queen Elizabeth II – she's wearing the CVO pin in the photo.
Even though BritWeek officially ended on May 13, you can still take part in the festivities. The Legion of Honor is exhibiting a 1217 edition of the Magna Carta through June 5. The exhibition was organized by the Bodleian Libraries, University of Oxford as part of BritWeek 2011.