No sight of a model, nor a particular image in mind… No edge of the page, no colors, just a flow of thoughts and physiological reactions to it, leaving blind traces and markings on the paper. Lights up, to a surprise to discover bright, colorful artwork, a result of deep introspection and self-exploration! Enter 'Miana' – a nine-look womenswear collection by Mariana Gorey, MFA Fashion Design, inspired by the memories of her schooling in France while struggling with dyslexia, and the creative approach of the American painter, sculptor, and photographer Cy Twombly.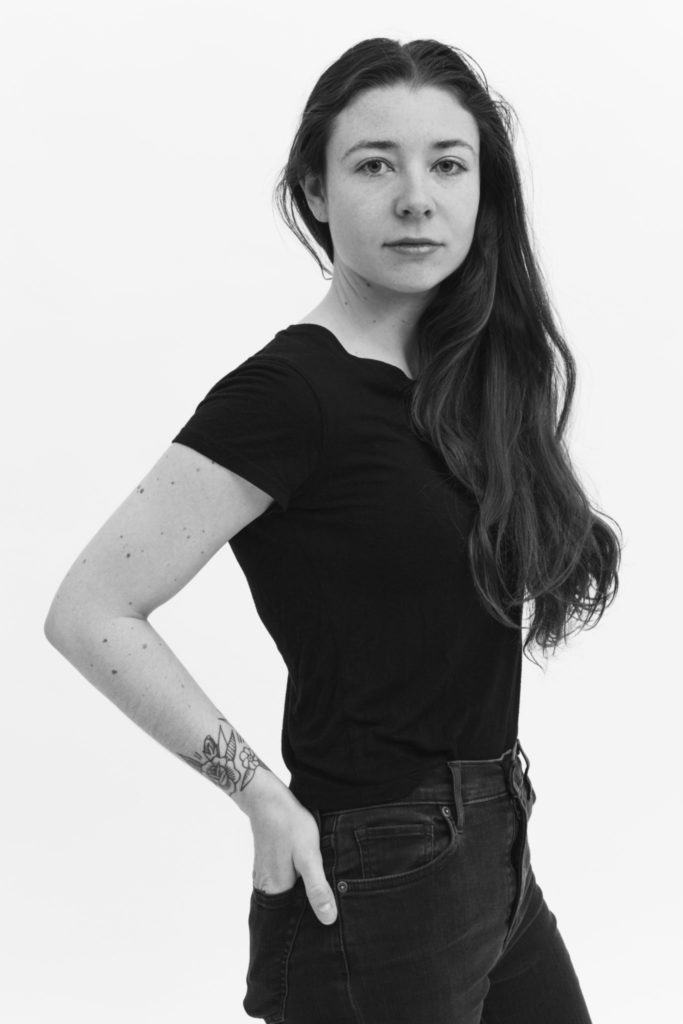 Having an experience rather than making a collection describes Gorey's approach to creating her thesis project. Reflecting on education, the learning process and knowing the rules, Goreyconsciously steps aside to break the barriers. Draping and manipulating thefabric on a dress form as if creating a sculpture, drawing in the dark, painting before sketching, accepting failure and nonsense, these are some ofthe creative strategies of this multicultural artist.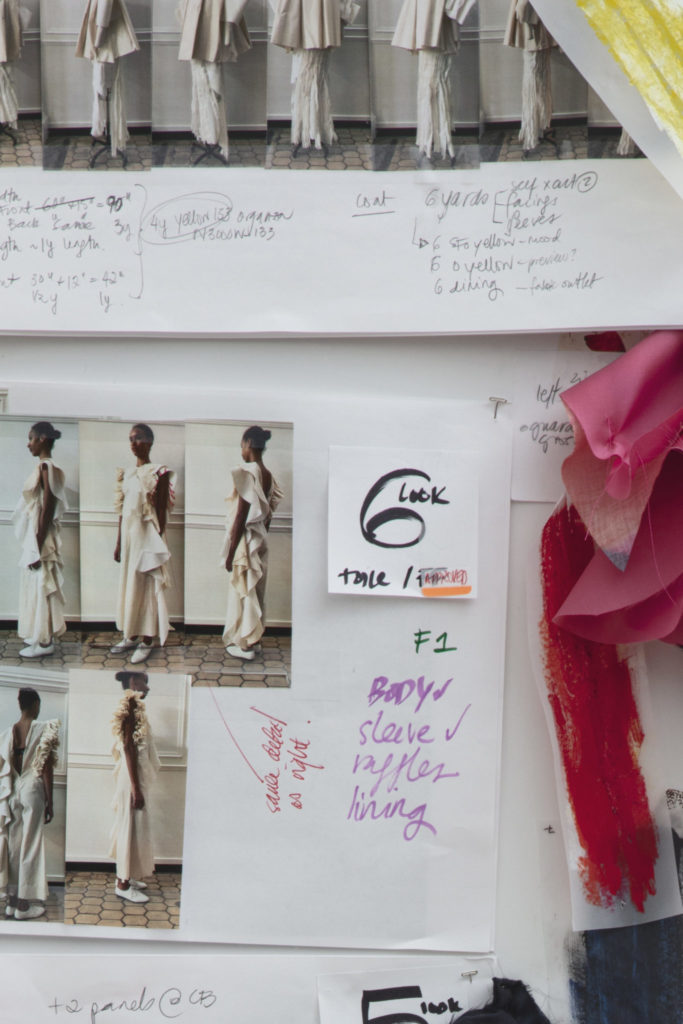 The skills in Gorey's toolbox include a degree in History of Art, methodological research, and deep knowledge of the self. All of these allow Gorey to embrace her imperfections and transform them into virtues and strengths.
Memories from her time growing up in the strict and vigorous French school system include a heavy school bag, filled with subject books, and a pencil box with a different color for specific texts, dates, and headlines. Learning to use order and organization obsessively has helped Gorey embrace her erratic and impatient mind, empowering her to successfully cope with dyslexia and morph into a productive design professional.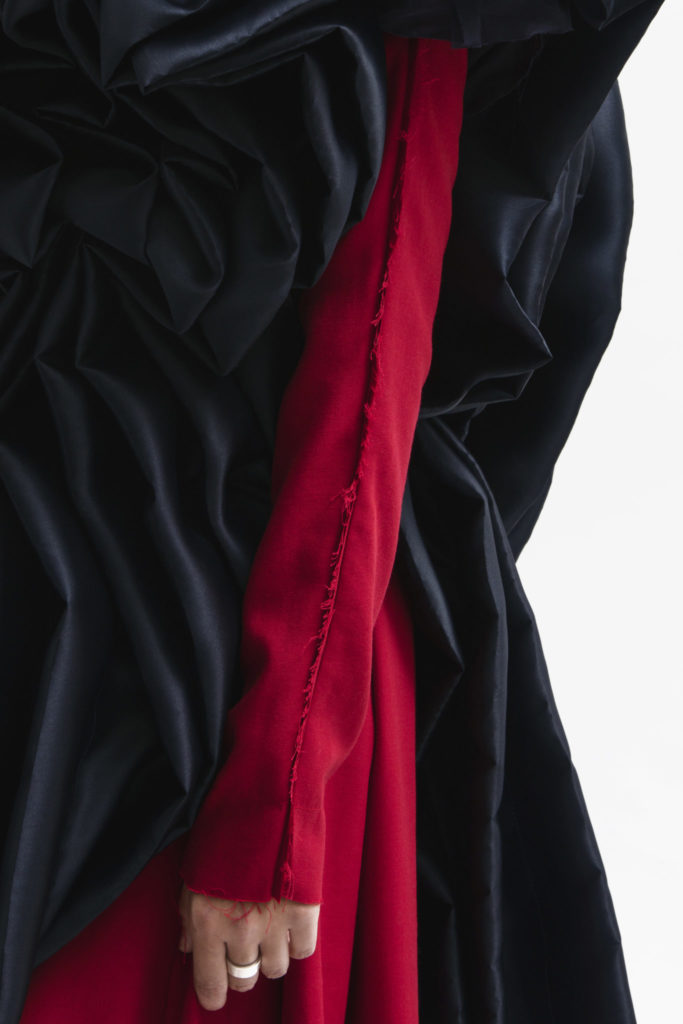 The chaos of the designer's creative process alternates with rigorous and structured documentation of her work; archiving art findings, and developing the collection on a schedule. By thinking of her graduate collection globally as an entire picture rather than working on each look in a sequence, Gorey created a broad range of bespoke garments in deep and vibrant hues of crimson, lemon yellow, flamingo pink, and indigo. Poetic silk satin-faced organza and cotton canvas pieces twist, bounce, and reflect light at every angle, as Gorey's triumphant ode to art expression walks down the runway.
Follow Mariana Gorey on Instagram @mcgorey and review her work in her online portfolio MarianaCGorey.com
Words by Elena Eberhard, Fashion Journalism Coordinator