#Dionaissance is upon us. Fashion media has tagged the inimitable diva Céline Dion as its new it girl. In June, the reigning queen of Las Vegas has taken Paris Fashion Week: Haute Couture by storm igniting social media with her fierce style antics. Riding on the roof of a limo, crawling atop bateaux on the Seine, gracing the kitchen floor at the Ritz. No outfit was too much, no place off limits. The Internet cannot get enough!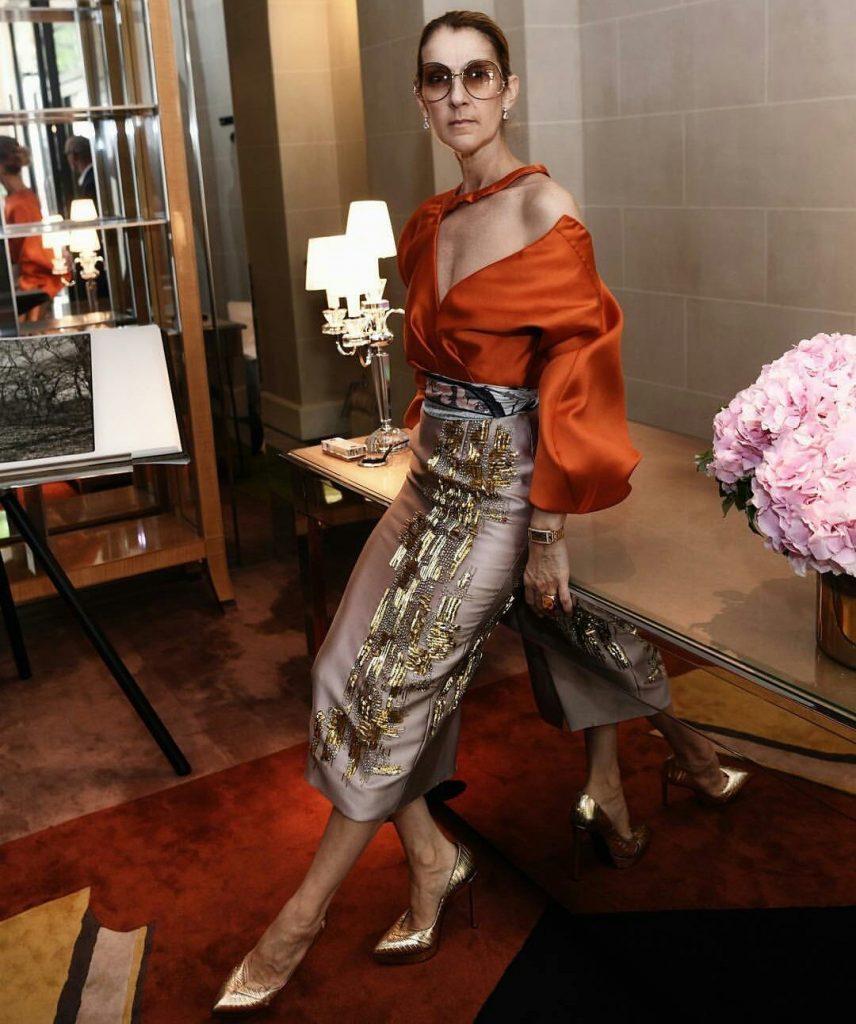 As the pop world welcomes one of its beloved icons back from a family-focused hiatus, Fashion School Daily looks at Céline Dion's most fashionable (or questionable?) music videos. Let us know what you think on social media.
Vogue Couture Editorial, 2017
The video that launched a thousand blogposts and spawned a hundred memes. This backstage look at Vogue photoshoots proved to be oh so entertaining! "People, they don't know me" freestyles Dion before biting into a mannequin. Just try watching this fascinating clip only once…
Where Does My Heart Beat Now, 1991
Céline Dion emerged as a young powerhouse vocalist at the dawn of the 1990s. Here she is in one of her earliest (therefore, low budget) music videos rocking iconic late 80's high-waist denim and a jacket with some serious shoulder pad game… Be still our beating heart!
Immortality, 1998
This was supposed to be a career milestone: Céline Dion and the legendary Bee Gees! An underwhelming ballad with soft-focus speakeasy music video… became a theme song for a real Brazilian telenovela. Twenty years later, we can at least appreciate all the ball gowns and lace!
Sous Le Vent, 2001
Two of Canada's largest music exports, Céline Dion and chansonnier Garou released this French language duet to much critical acclaim. The romantic video features Céline showcasing some of her best gender-bending style in an off the shoulder black shirt and pants. We say, Oui!
A New Day Has Come, 2002
For better or worse, there is so much going on in this video! Céline's jewelry alone deserves a VMA. See if you can spot all the streetstyle fantasies like the leopard print on the subway, white boxers in a skyscraper, and seriously gorgeous textiles at a market. Who's dizzy?
Taking Chances, 2007
Stylists took bold chances with the singer's looks in this homage to the James Bond franchise. Céline appears as a smoky-eyed vixen clad in leather, flying helicopters and riding bikes in stilettos. The catchy single was a teaser for the world tour which became one of top ten highest grossing concert tours of all time by a solo artist. The risk paid off.
Text by Alexey Timbul, Fashion Journalism instructor