Welcome back! Now that you are settled in your classes and dorms, it's time to take a breath and reconnect to the City itself. Fall fun is just getting started! The San Francisco social calendar is filling up with amazing events – from must-see film festivals (try to catch at least one screening at each festival!) and must-eat epicurean feasts, to wish-you-were-here sustainable design tours and can-you-believe-your-eyes magic extravaganzas. Be social: Connect with our social media to share your calendar experiences, as well as your 'in-the-know' status about upcoming events.
September 15 – 30
Latino Film Festival
Where: Opera Plaza Cinema, Roxie Theater (check each screening location)
Cost: $13
Latino culture is celebrated worldwide and Bay Area joins the fiesta with the much-anticipated Latino Film Festival. It promises to map out all the diverse communities with films by emerging and established filmmakers from across the United States, Latin American countries, as well as European entries from Spain and Portugal. The themes are many from laughs and romance, to spiritual journeys and best business practices!
September 13 – 30
Architecture + City Festival
Where: around town
Cost: varied
The 14th annual Architecture Festival, also known as the City Festival, is beloved for its tours that celebrate the beauty and creativity of our neighborhoods. Furthermore, the fest has taken the initiative to collaborate with local design clusters to expand ideas of sustainable urban development. This edition's theme is Secret City. It explores the ever-changing historic landscape of San Francisco's past, present and future. You don't want to miss out on this!

Wednesday, September 20
A Dose of Defiant Magic
Where: The Amado Theater
Cost: $15
 For a midweek getaway from studies and worries, head over into the heart of the Mission District to check out a show that has everyone buzzing. San Francisco Chronicle says it "defies magic stereotypes." Master Illusionist Kevin Blake will be performing in a narrow staircase behind a hidden door under Amado's pop-up record store. An exciting combination of magic, humor and slam poetry has charmed even Google's tech crowd at the company's gala.
September 21 – 23, 2017
San Francisco Irish Film Festival (SFIFF)
Where: Delancey Street Theater
Cost: $15 to $20
All entries in the 14th annual fest will screen with the English subtitles (for those who didn't spend the summer practicing their Gaelic!) This cinema-tastic celebration of contemporary Irish culture brings a breath of fresh North Atlantic air with it. Famous for storytelling and vivid imagination, Irish auteurs have been increasingly turning to film in recent years. The program highlights include dating advice in A Date for Mad Mary, work ethic upgrade in Emerald City, and the controversial boxing history of Rocky Ros Muc.
September 23 – 24
San Francisco Iranian Film Festival
Where: San Francisco Art Institute, 800 Chestnut Street
Cost: $12
The first independent Iranian film festival outside Iran is celebrating its first decade with a program featuring over 40 original productions including gems by Noureddin Zarrinkelk, known as the father of Iranian animation, and screenwriter-director Amir Naderi who has won multiple prestigious awards from Venice to Tribeca! One film generating a lot of interest is Mohey: based on a true story of a woman involved in international money laundering schemes. For more information, please, visit festival's official webpage.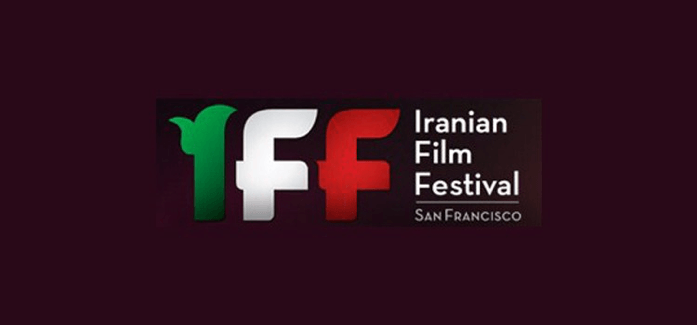 September 22 – 24
Greek Food Festival
Where: Annunciation Greek Orthodox Cathedral, 245 Valencia Street
Cost: free + price of food
This year the traditional display of famed Mediterranean hospitality celebrates its 66th anniversary. Fresh-made spanakopita, moussaka, gyros and other Greek specialties will fill the vibrant neighborhood with delightful aromas. It's a great opportunity to also take a guided tour of the Annunciation Cathedral, a landmark among the San Francisco faith communities. Live Greek music and dancing classes will keep you saying 'efharisto' [thank you in Greek] long after!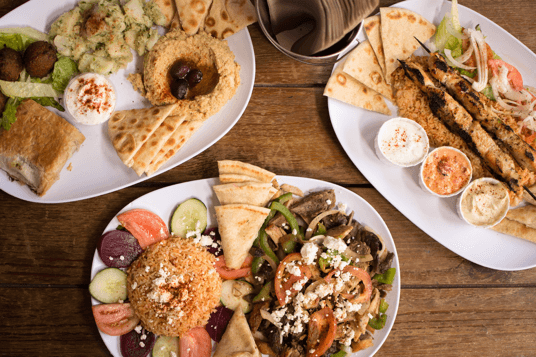 September 22 – 24
Eat Real Festival
Where: Jack London Square, Oakland, CA
Cost: free + price of dishes
 One food festival is never enough for true foodies! Head over to Oakland waterfront for this street food fair that also teaches you about the food origins, how to grow or source the ingredients and prepare health-conscious meals. Through the Food Craft Institute, the festival has a series of initiatives to revitalize regional food systems. Food justice is yummy!
Text by Marisa Bojiuc, BA Fashion Journalism and FSD Fall 2017 Intern