Gianfranco Ferré—the "architect of fashion"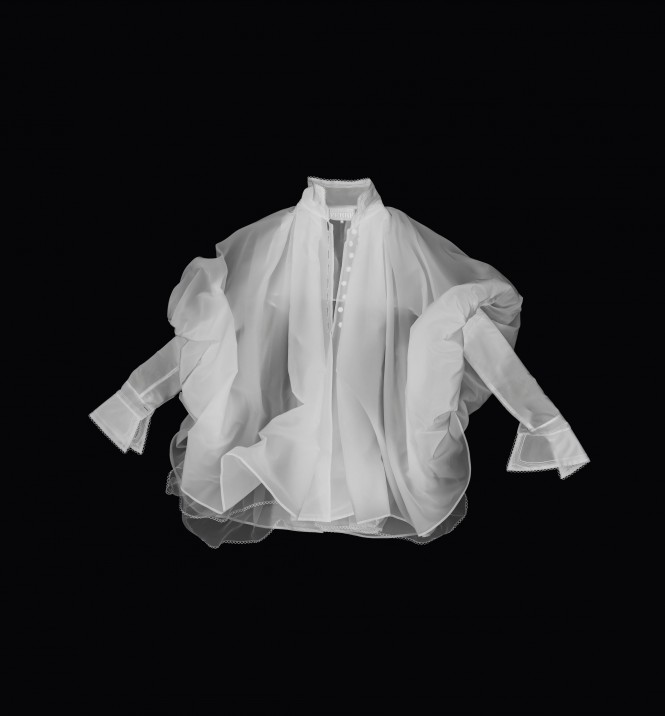 Critics have crowned the genius of fashion design, Gianfranco Ferré, for perfectly drawing the outline of his designs. His exquisite handcraft matched his tailoring of geometric patterns, which was one of his most noticeable features of his menswear creations.
In the beginning of his design career, he mainly designed for teenagers and socialites, and it was not until 1982 that he started to design menswear. The designer with his trademark mustache remarked that his own style was often the source of inspiration for his sartorial designs.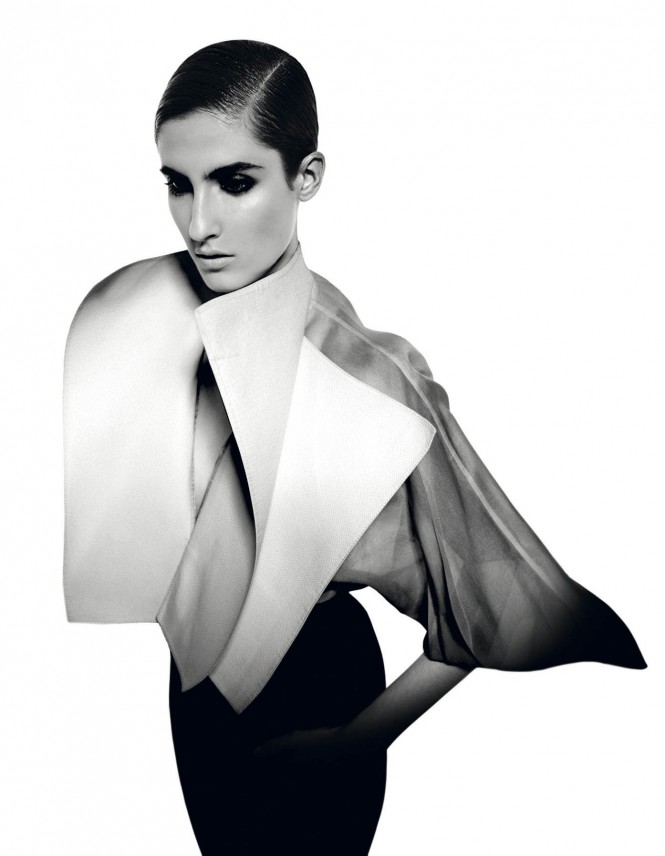 Ferré was born on August 15,1944. After graduating from high school, he was admitted to the Milan Polytechnic Institute and obtained a Bachelors degree in architecture. As his interest in fashion grew, he started to design jewelry and clothes because he thought it would be a lucrative endeavor that would ultimately satisfy his enthusiasm. Inspired by the editors of prominent fashion magazines in Italy, he launched his fashion career by designing accessories and raincoats. Later, he went to India where he extensively studied textiles and textile design. There, he adopted an Eastern mindset centered on the concept of simplicity and established the ideal that good design encapsulated purity.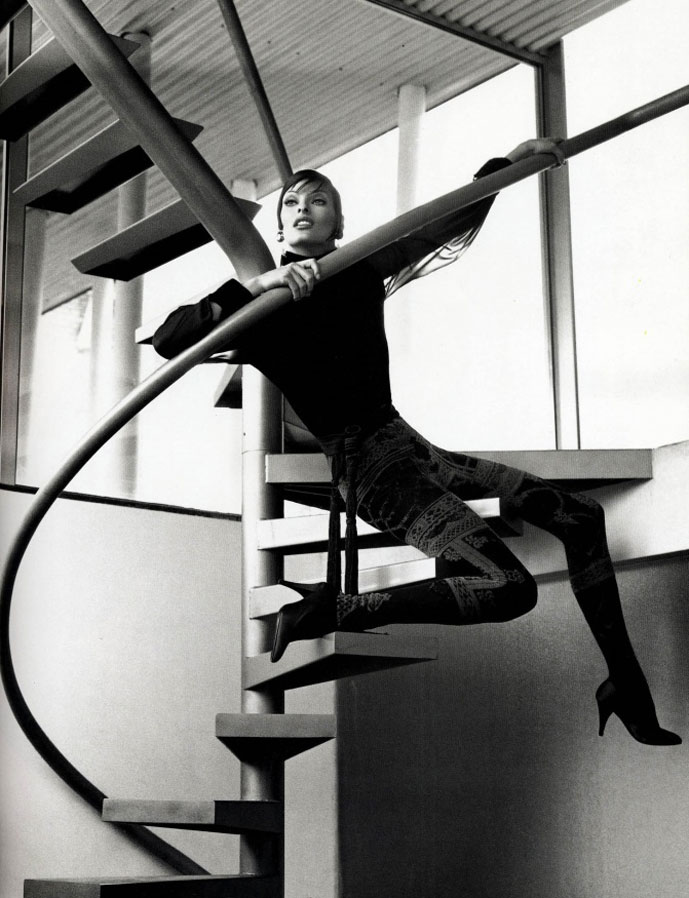 In 1978, Ferré established his namesake womenswear line. The clothes of his signature line embodied elegance and aimed to seek the harmonious unity of innovation and tradition. Ferre was presented the prestigious L'Occhio d'Oro (The Golden Eye) award for Best Italian Designer six times throughout his career.
With a background in architecture, Ferré's time in India greatly influence his design aesthetic. His early experiences gave him a sense of sculpture and culture—one drastically different from his Western upbringing. As the art director of Christian Dior from 1989 and 1996, his achievements were witnessed on a global level.
The most important features of Ferré's designs are quality, uniqueness, and luxury. His collections imbued power and femininity. Furthermore, he was known for his exquisite tailoring, his use of opulent fabrics, and his dynamic use of bright colors. His designs are deceivingly simple, yet undeniably eye-catching, demonstrating a blend of classical and modern styles.

The booming trend of minimalism in the 1990s made Ferré produce fewer accessories. However, the designer would still design several minimalistic bracelets and necklaces to complement and highlight his garments. The designer's sunglasses also reflected his architectural sensibility.
Ferré died on July 17,2007 in Milano. The late designer's passion for fashion design and innovative approach continues to influence the fashion industry today.
Written by Ginger Qian, MA Fashion Journalism. Originally posted on Architecture in Fashion.
This content was produced by Academy of Art University MA Fashion Journalism students as part of their Fashion Journalism coursework.