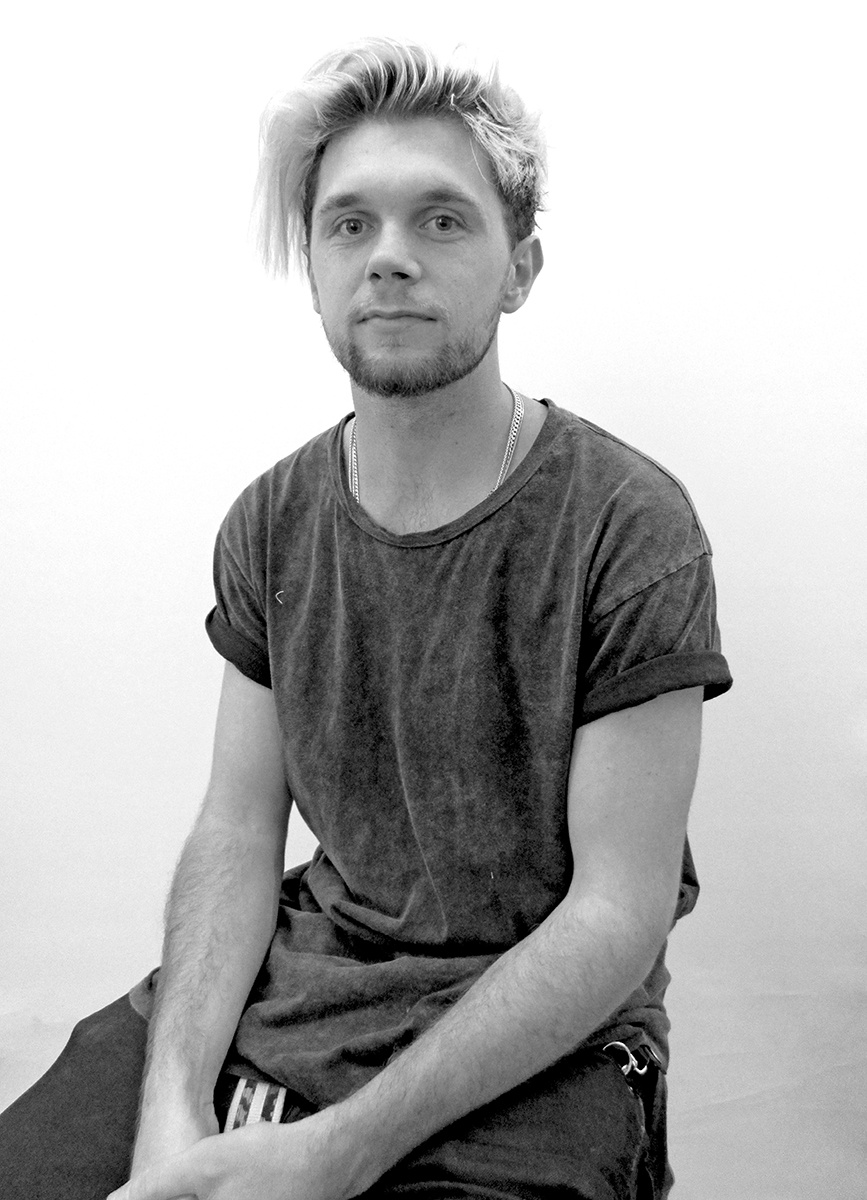 After spending his formative years in Murray, Utah, Brandon Kee picked up and moved to San Francisco to pursue his dreams of becoming a fashion designer. All of his hard work has paid off as the BFA Menswear Design student is finally ready to show the world his sartorial craft this May at the Spring 2016 Graduation Fashion Show.
Kee's menswear collection is a combination of oversized baggy cuts mixed with aviation inspired details that pay homage to 1990s hip hop and Chinese anti-gravity pilot suits of the 1970s. Kee went one step further and created an inside-out appeal by fashioning the reverse side of jacquard fabric into pale yellow jumpsuits, washed violet pants, and light pink coats.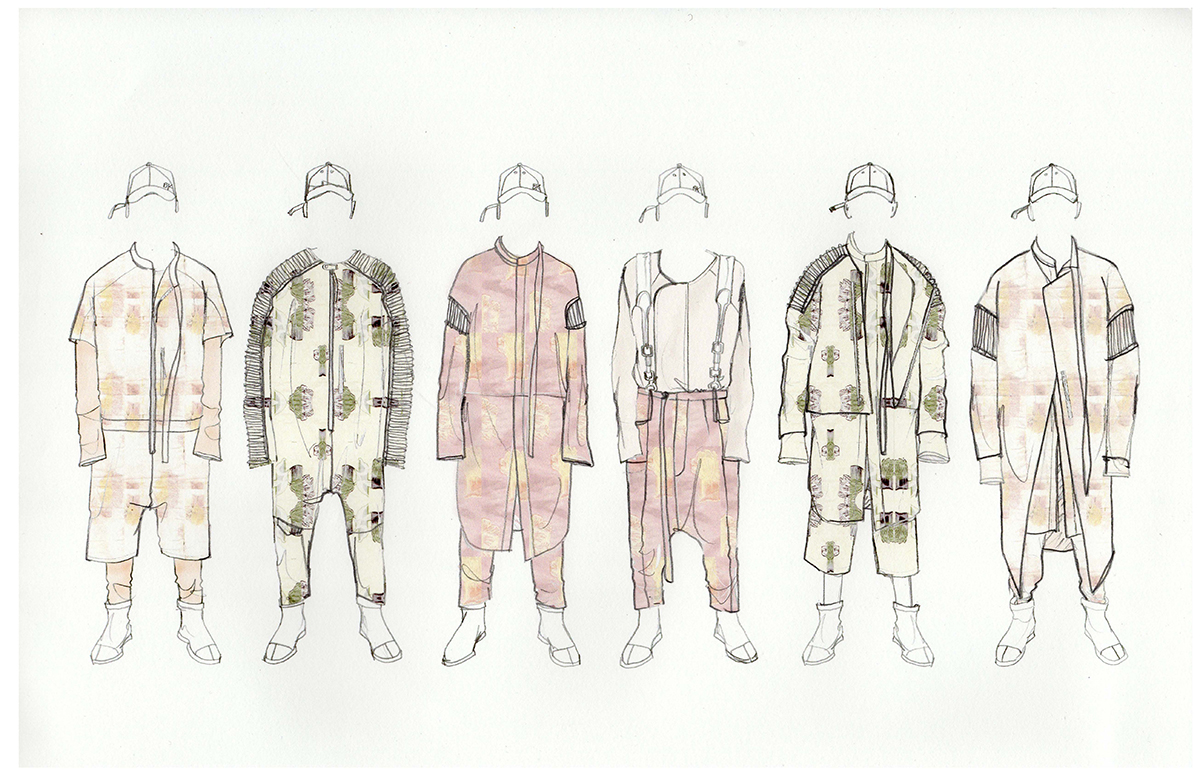 Fashion School Daily: What is the best advice you have ever received?
Brandon Kee: Never forget why it was I chose this field. To know and understand not all things are going to go my way, and that's okay. When things don't pan out how you want them to, evaluate why, and figure out a way to correct it or pivot away. Stay positive and focused on your ultimate vision. I try to do these things by staying close to my roots, but also allowing room for expansion, growth, and new experiences.
FSD: What is your favorite memory of being in the School of Fashion?
BK: Experiencing the Academy's fashion show as a freshman. It was the first show I'd ever been to, and it inspired me to work hard in the hopes that one day I'd be a participant of the show and be able to showcase my work to an audience of friends, family, and industry professionals.
FSD: What advice would you give students who want to do a collection?
BK: Organize everything well in advance! Also, find and test your fabrics and trims as soon as possible.
Written by Angela Han, BA Fashion Journalism.