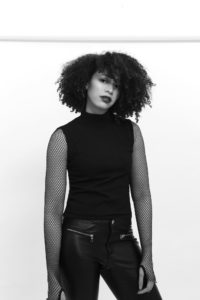 There's a road in Hong Kong called Goldfish Street, where rows upon rows of plastic bags, filled with colorful goldfish, create a beautiful walking art gallery of vibrant color. Then, one realizes that there is cruelty beneath the beauty; after all, these are genetically manipulated goldfish, trapped in plastic prisons, modified to look more attractive for human consumption and enjoyment. The guilt of finding beauty in cruelty serves as an inspiration for the collaborative collection of Claudia Tan, B.F.A. fashion design and Pamela Toribio, B.F.A. textile design.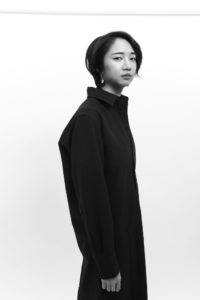 Tan and Toribio discovered their inspiration in Japanese photographer Mika Ninagawa's "Liquid Dreams" photo series. Through the series,  Ninagawa conveys the sad juxtaposition of beauty and cruelty on Goldfish Street. Today the fish can be designed and made to order, with exaggerated eyes, unnaturally saturated color, or without fins. Just as Ninagawa's photo series sheds light on the relationship between cruelty, manipulation, and beauty in the lives of the goldfish, Tan and Toribio draw attention to the same, through the platform of their collection.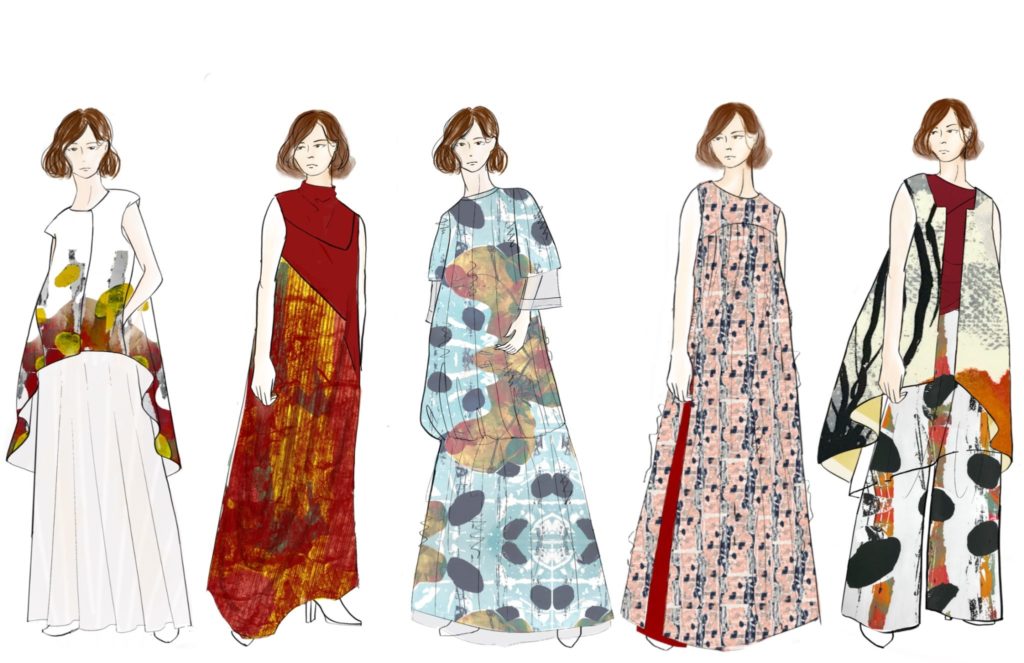 Having seen the photographs, Tan was deeply moved by the torture of the fish and decided to express it through the construction of her garments. "The overall silhouette symbolizes the shape of plastic bags, in which the fish at the shops live isolated from their real world. The drapes are inspired by the movement of the fish, limited by plastic jail, as they fantasize about an underwater dreamland," she said.
In turn, Toribio was inspired by the dreamlike watercolor effect created by the rows of colorful fish living in transparent plastic bags. The textiles she created for the collection feature an explosion of color and an amalgam of patterns, resembling the saturated rainbow hues of Mika Ninagawa's photographs.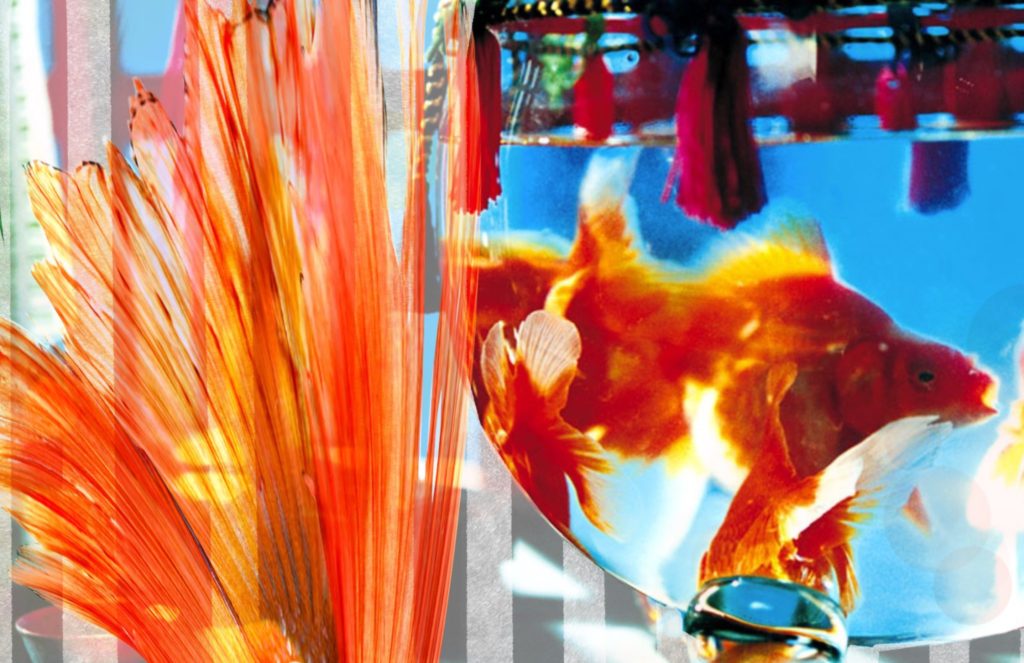 The designs and the textiles merge seamlessly, indicative of the duo's harmonious working relationship. Together, Tan and Toribio simultaneously reflect the ironic cruelty underneath the surface of beauty, while questioning the ethics of a disturbing live animal market.
Follow Claudia Tan on Instagram: @hana.banana.tan
Follow Pamela Toribio on Instagram: @pamelat931
Words by Adriana Georgiades, MA Fashion Journalism