Walking down the hallways of her high school years ago, Florence Canonoy looked down at her uniform and realized she didn't feel comfortable in what she was wearing. She felt restricted, forced to fit a standard that wasn't showing who she really was.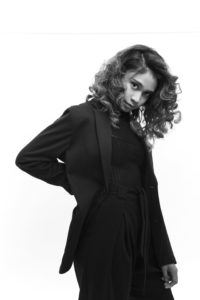 Canonoy, a Council of Fashion Designers of America (CFDA) scholarship finalist in 2018, embraced her personal disposition by shortening her skirt and tying her necktie the way the boys were required to tie them. (Girls and boys were mandated to tie them differently to distinguish their gender. She did not like that.) Receiving detention after school every other month didn't stop her from repeating the deconstruction experiments over and over again. Her collection represents the free-spirited girl that didn't understand why her creativity always got her in trouble.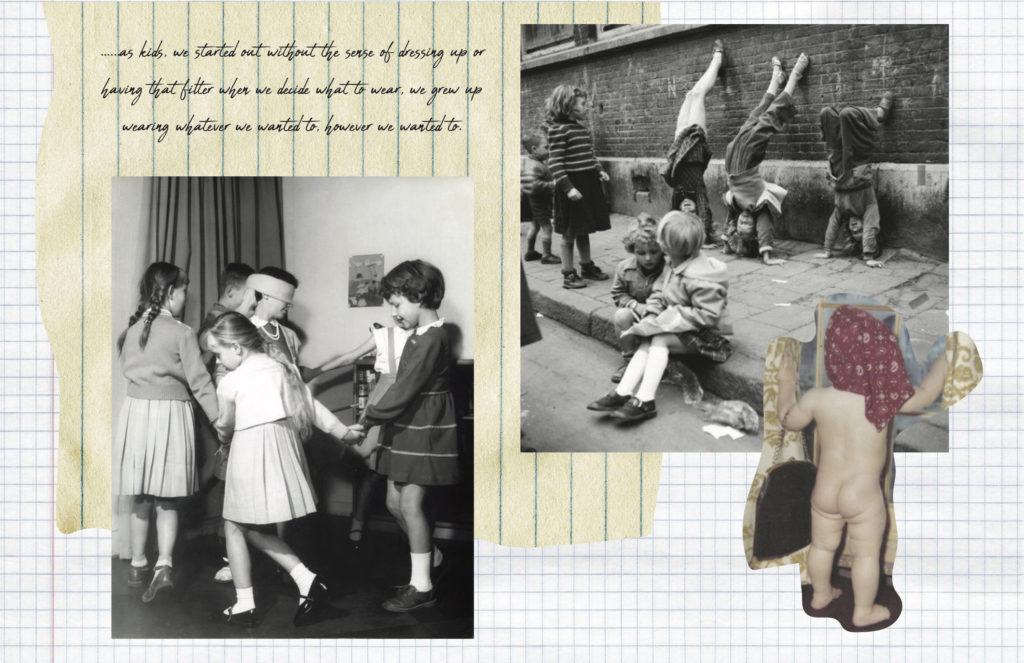 Varvara Stepanova, a Russian Constructivist artist, became Canonoy's digital prints inspiration. Stepanova designed uniforms which were stylish in its simplicity and bold in its utilitarian representation. This moved Canonoy to study Stepanova's methodology in how physical variations were accounted for. The essence of Canonoy's garments lies in their versatile, convertible elements. A cotton batiste shirt with magnetic straps can change in length and be worn in multiple ways. The convertible concept is more than just a modification; it supports Canonoy's wish for having an environment where students were encouraged to express themselves, rather than having set rules around what to wear and how to wear it during her high school days.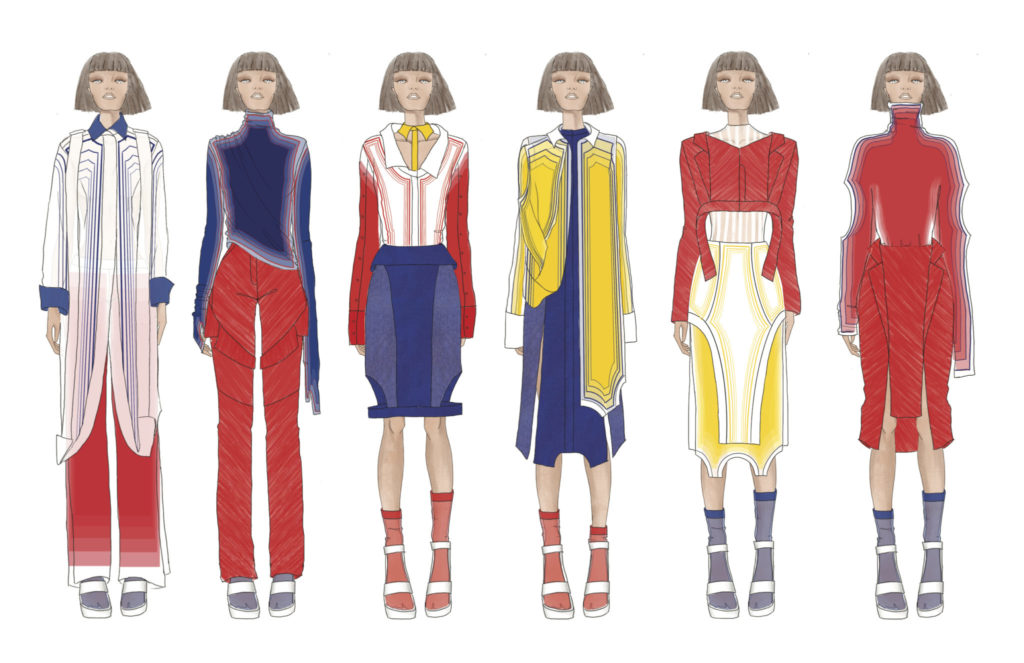 Canonoy's collection also features abundant use of layers and misplaced traditional tailoring; a "lapel" pant, a "trouser" jacket" and a blue Japanese denim upside down collared skirt. Layering techniques are also demonstrated in her convertible draped two-layer dress with magnets and a double-collared cotton shirt.
During her early education, she often confused instructors and peers with her shy personality, mixed with a courageous attitude. Taking her high school uniform, cutting it up, and exploring the art of draping is her way to reconcile the gap, combining her past and present and sending them down the runway.
Follow Florence Canonoy on Instagram: @florence.cano
Words by Camila Encomendero, BA Fashion Journalism