For many creative individuals, personal and professional boundaries blend into living-working environments. How to create a space that is ideal for your many needs throughout the day? Fashion School Daily checked in with Academy student Madralynn Haye, BFA Photography who combines studies with running a photography business.
Here is a glimpse into my home office: from the endless collection of vintage cameras to multiple otter figurines and everything in-between. However, I am a bit of a "neat-freak", so to say.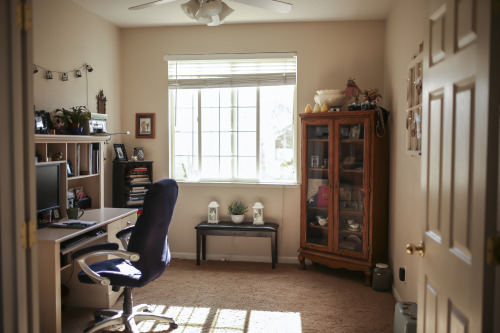 This room gets the most amazing natural light one could wish for.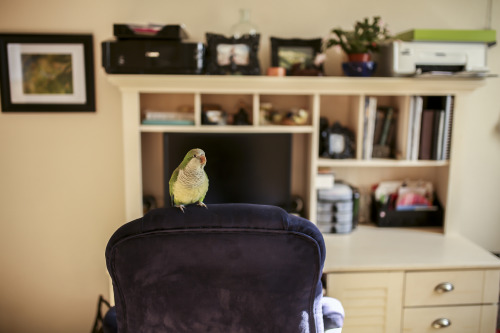 Here you have a photo of one of the six assistants (my feather friends). On any given day you will find one or all six of them hanging out in here with me.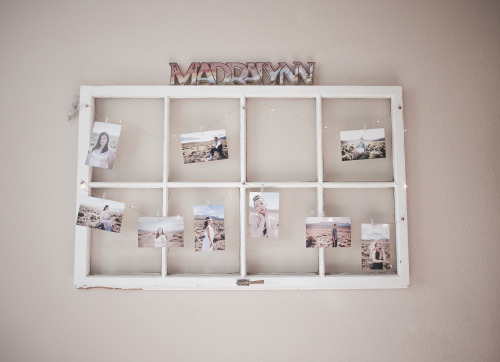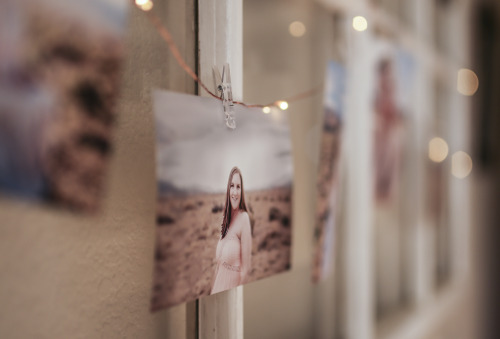 As a photographer, I have learned that many people never print their work nor display it. We live at a time where digital images are easier to post, save, and keep track of. However, I recently bought a string of lights with a batterie pack and tiny cloth pins to hold a few of my favorite photos.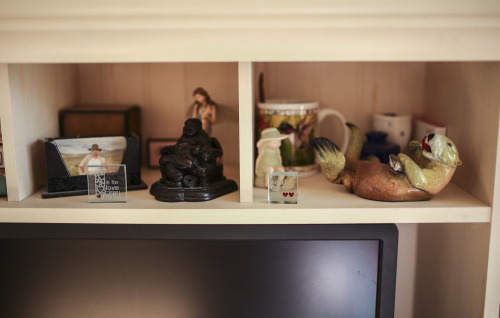 Here are few of my favorite things that continue to inspire me:
My Buddha
The otter that my children bought me
The little girl figurine that was on my first birthday cake
A bubble fairy
A collection of green sea glass
Here are a few suggestions on how to make your space a wonderful place to be productive. I mean, if you are going to be spending countless hours concentrating on your work in the same spot, you are going to want it to be comfortable and practical.
Make sure you have a comfortable chair!
Light (aim for a window and get a great lamp).
Plants bring life to any room!
A computer, printer, scanner, or any other equipment you need.
Favorite photos: print them, frame them, and display them!
Text by Madralynn Haye. This post originally appeared on otterlovephotography.tumblr.com.