When fashion seeks inspiration for a more sustainable future

Have you ever thought who might have made your clothes and what were their working conditions? What fabrics were used and whether they are ethically made? In a few words, have you ever considered how sustainable you are as a fashion consumer?
Of course, the first thing that comes to mind when we hear the word "fashion" is measurements of the human body, expensive fabrics, couture, and so many other things that have to do exclusively with the beautiful side of the mesmerizing industry. But fashion, as a means of art, is also a way to express our thoughts, feelings, and concerns about our society and the world we live in. Wearing something beautiful not only has a positive impact on our psychology, but also speaks volumes about ourselves. It's a way of communication, and if we use it correctly, we can share some new ideas regarding how fashion should be in the future.
Earlier this month, fashion met sustainability at a two-day event organized in Athens by the Onassis Foundation and the British Council Greece. Crafting the Future brought together different outlooks, such as the innovation of the British fashion industry when it comes to sustainability and the Greek tradition of craftsmanship. Many distinguished British and Greek speakers from the fashion and design industry spoke and exchanged ideas and encouraged good practice through research, education, and cooperation, in order to achieve sustainability in today's society.
Orsola de Castro, the founder and creative director of Fashion Revolution, a British organization championing sustainability, opened the Conference by pointing out the ten principles of the movement's manifesto.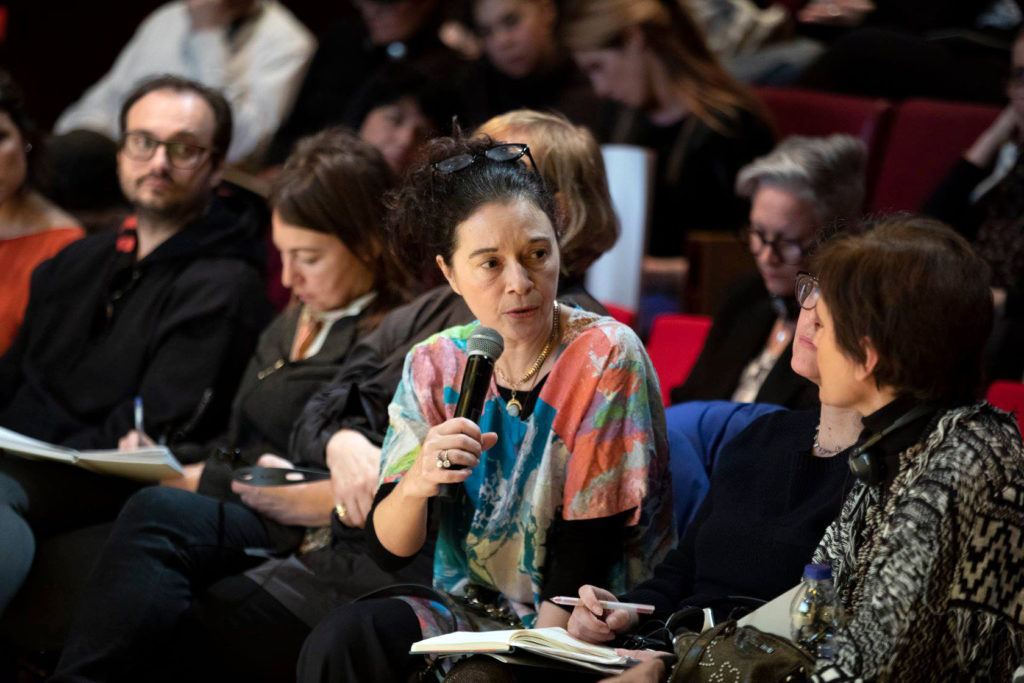 According to Marina Spadafora, an Italian fashion designer, the LOHAS (Lifestyle of Health and Sustainability) consumers are becoming more common. This type of consumer is interested in a healthier and more eco-friendly lifestyle, and as a consequence, they are aware of the importance of quality and the origin of products. Millennials and Generation Z are the most likely to pay more for responsibly made products and services.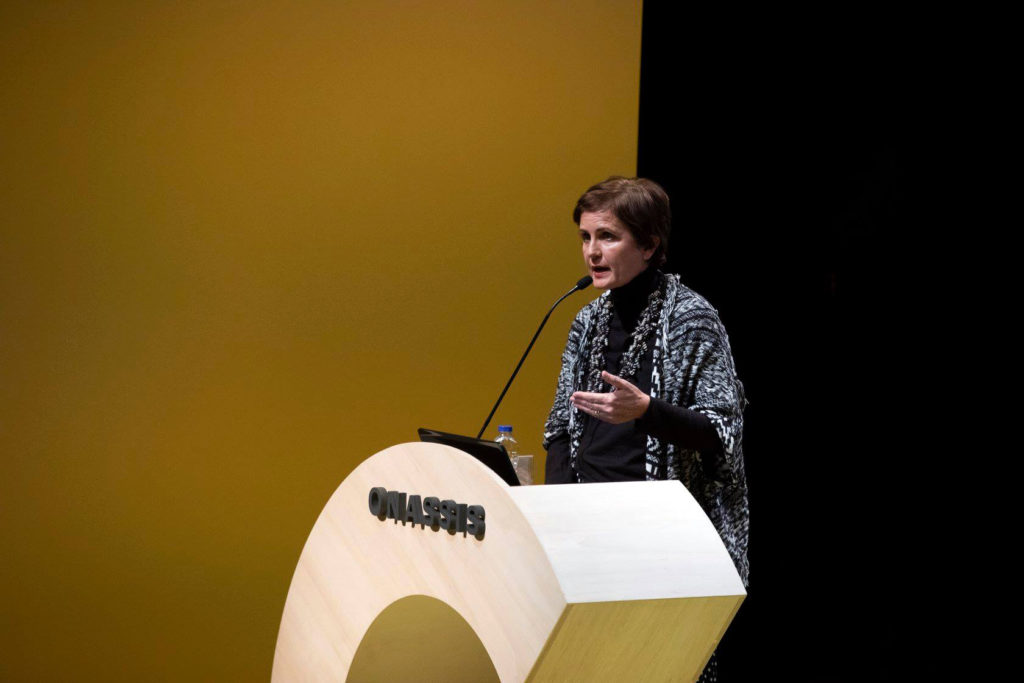 Design ingenuity with creative partnerships, and creating opportunities for the buyer to meet the maker are two things that fashion businesses can do to become more ethical, claimed Tamsin Lejeune, CEO at Common Objective. Bottletop, an accessory brand working with recyclable materials, and SOKO, a Nayrobi-based jewelry brand pioneering "ethical fast fashion", are two excellent examples of such practices.
Vivienne Westwood, the Great Dame of British Fashion, always uses fashion to make clear and loud statements about political, environmental and social issues. Brigitte Stepputtis, Head of Couture at Vivienne Westwood, shared with the audience the main principles of the fashion house; the support of small artisan makers for more than thirty years, and the use of natural materials such as organic cotton, recycled cashmere and, if possible, leather with vegetable dye.
Rebecca Earley, Design Researcher at the University of the Arts London, narrated her "Shirt Stories" by presenting a project named "Top 100 Shirts", showcasing how recycled old clothes can become the lining of a jacket, jewelry, or even a pair of socks. According to Mrs. Earley, polyester, which is often perceived to be less environmentally-forward than breathable, organic materials, is a very durable fabric with a long life expectancy, and with the right processing it could surprisingly be the future of sustainable fashion.
For Greek fashion designers, sustainability is more than using ethically correct practices. Tradition, heritage and many old craftsmanship techniques that have emerged through the centuries are part of the conversation now, becoming handy and needed again. Clothes should be upcycled from mother to daughter, from generation to generation. Nothing should be thrown away or be wasted, according to the designers of Maison Faliakos, one of the oldest luxury fashion houses in Greece.
The concept of "Handmade", a pillar of sustainability conversations, holds a significant part in Greek fashion. Greek designers from Zeus+Dione and 3QUARTERS are some of the visionaries who support the need to connect Greek heritage and craftsmanship with eco-friendly techniques and materials, while a slow approach to fashion could have a high impact even if a small brand is behind it Between the old and the new, Britain and Greece, one message prevailed—sustainability might be the future of fashion, but the moment to embrace it is here and now.
Words by Katerina Stamatopoulou, MA Fashion Journalism.