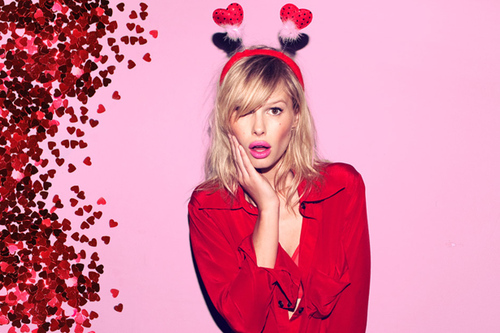 Valentine's Day is upon us and we're feeling the love. Whether or not you have a special someone, we believe the day should be spent honoring all of the different loves in our lives— but mostly, fashion! It's no surprise that our hearts belong to fashion, but now we want to hear from you.
What is it about fashion gets your heart pumping? Is it a prolific designer, a captivating editorial spread, or that swoon-worthy pair of Givenchy boots? Whatever it may be, Academy of Art University School of Fashion and Cinta Aveda have teamed up to give you the chance to share the love in the #FashionIsMyTrueLove contest. The winner of the contest will receive a FREE facial and haircut courtesy of Cinta Aveda (because we know you deserve to be pampered.)
How to enter:
Like the Academy of Art University School of Fashion Facebook page, Instagram page (@AcademyUFashion) and follow us on Twitter @AcademyUFashion!
Get onto Instagram and/or Facebook and post a photo of something you love in fashion, and don't forget to tag the subject. Anything from your favorite industry member, brand, publication, or product is welcome!
Tag us at  @AcademyUFashion @CintaAveda and use the hashtags #AcademyUFashion #CintaAveda #FashionIsMyTrueLove to be officially entered into the drawing.
All contestants MUST be 18 years or older and be following @AcademyUFashion on Instagram, Twitter, and Facebook. Must be a current or former student of Academy of Art Univeristy.
Deadline for entries closes Tuesday, February 16 at 12PM. The winner will be announced on Thursday, February 18 at 3PM.
Valentine's Day has never been so sweet.
Written by Angela Han, BA Fashion Journalism.