Fashion moves in mysterious ways. Between perfecting one's craft, building business sense and harnessing inspiration, most students rarely get to see their early work exhibited in museums. Yet, Maria Aalto (Online MFA Fashion Design) found herself examining her own creation on display at the Metropolitan Museum of Art in New York City.
This Fall, Aalto's homage to designer Rei Kawakubo of Comme des Garçons won the museum's prestigious In-Between Fashion Design Contest, in the Graduate student category, coinciding with the designer's retrospective. She entered the competition with encouragement from her professors. "I've admired fashion from a very young age and Kawakubo was my favorite. So, I was excited to get into it," she says. "I had a lot of fun doing it and seeing it in the museum… amazing!"
Designing for a living legend might be daunting. "The challenge wasn't really designing the garment per se. It was making it in 3D," notes Maria. Her inspiration was derived from the reinventive aesthetic of the Japanese designer. Especially, the idea of working with silhouette. "I like how she can distort the human form through clothing. It's really interesting, very much like art." If you observe the garment closely, you'd notice that both fabrics, for the outer piece and the underdress, are structurally very heavy so as to hold the shape better. "We can make a purposeful statement with a wearable art piece", she says citing designers who have used fashion to express their concerns about social issues. Rick Owens makes the list, also because his collections seem effortless, yet appear so architectural.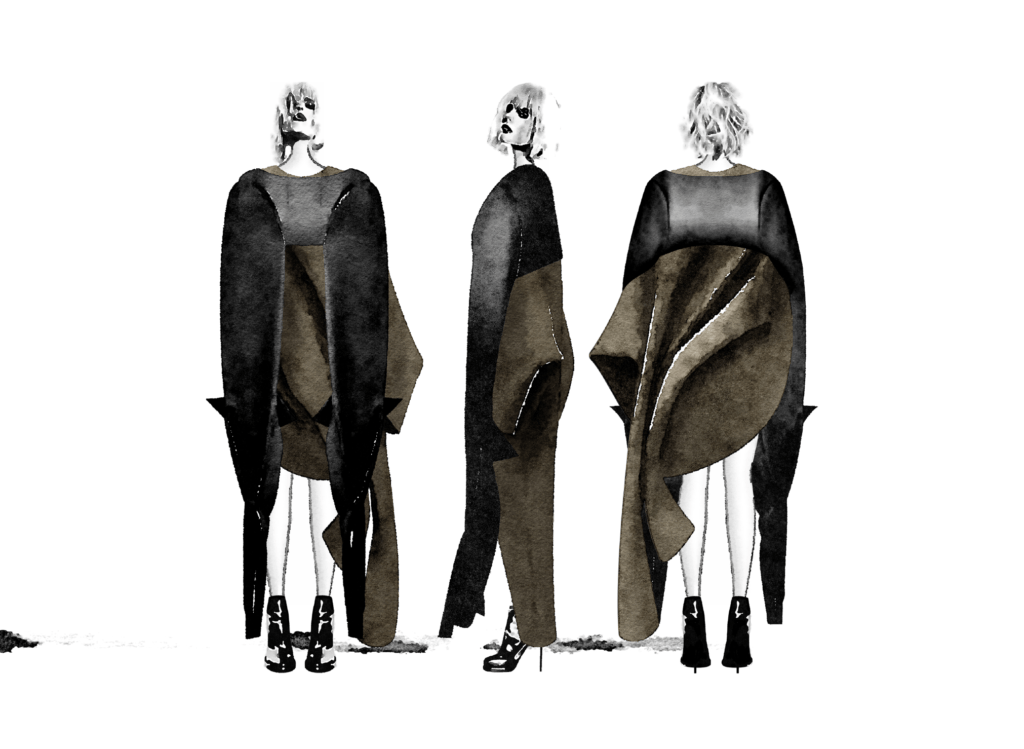 What does Aalto think about Dior's spring-summer 2018 show in Paris when Maria Grazia Chiuri put a copy of art historian Linda Nochlin's feminist essay Why Have There Been No Great Women Artists? on every guest's seat… As a designer and a woman, Aalto echoes the call for equal opportunities and representation. "There is no doubt that there is an institutional and historical sexism. I think now anyone in fashion should really be judged purely by their talents", she says. Coco Chanel, Elsa Schiaparelli, and Vivienne Westwood are among the amazing female designers who have succeeded in changing the industry and continue to inspire Aalto. Rei Kawakubo famously claims to not believe in the value of fashion history. However, the young designer loves to learn from others working in different eras. "Everything could be referenced, updated, even built upon to create something entirely new", she adds.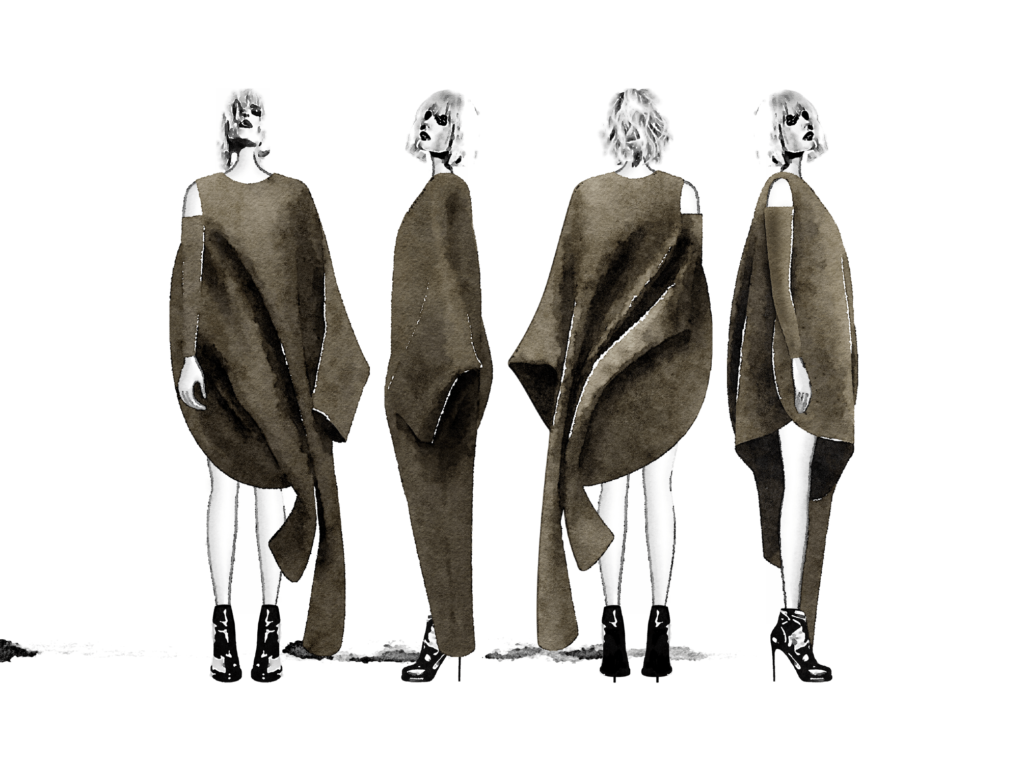 Don't overwork it! This was one consistent piece of advice she had received throughout the long design process. "Basically, it took the entire summer," she recalls. "I started the project in the spring and then finished my classes for the semester and worked on it afterwards. I made my first samples in my home studio in Iowa and then I flew to San Francisco twice to work more at the Academy". All the hard work has paid off with recognition and an internship at the offices of Comme des Garçons in New York. Aalto is excited about the future, both for herself and the fashion industry. "There are so many people doing amazing things. The other day I read an article about a new type of sustainable fabric that is grown out of mushrooms!" she exclaims.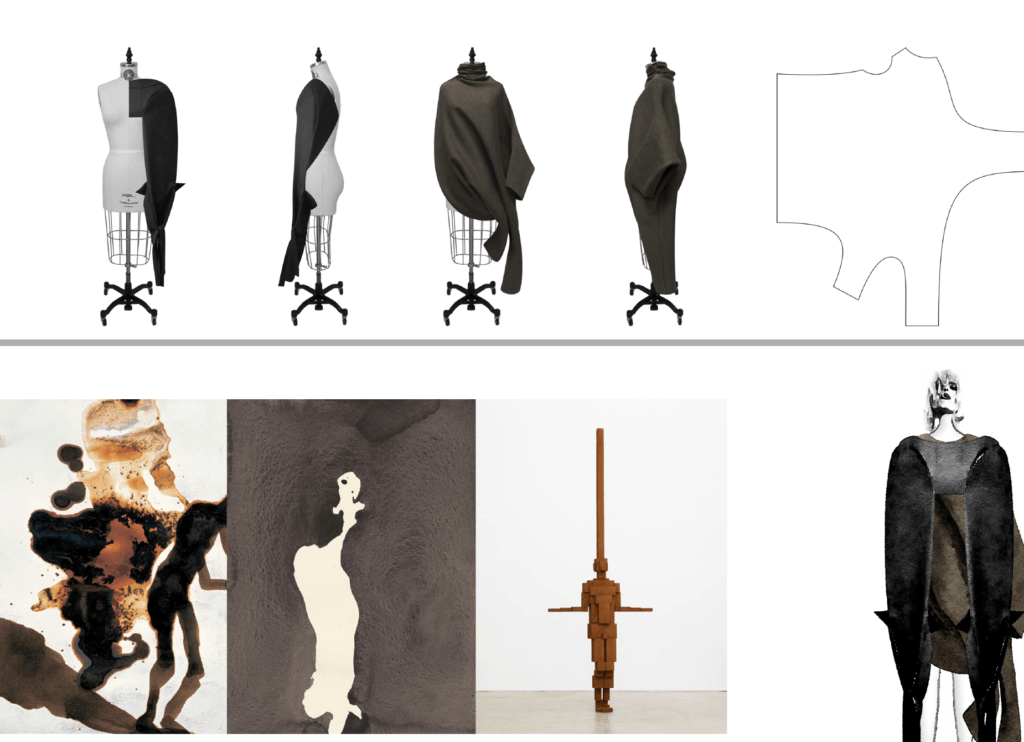 So what type of fashion appeals to her the most as a professional designer? "I really love artistic designs one probably wouldn't wear. But I also want to be wearable. I guess a balance of the two," she states. As she returned from the Metropolitan Museum of Art to her studio to keep working on a current design project, it was clear Maria Aalto has chosen the right path.
Text by Katerina Stamatopoulou, MA Fashion Journalism