Chelsea Snyder, 2007 BFA Menswear Design alumna, has launched a menswear line and it's fashioned out of…inner tubes!
Using tire inner tubes from Mike's Bikes in San Francisco, she created a ruggedly apocalyptic collection from winning
the 2009 Arts of Fashion Debut Series with the support of YKK (USA) Inc.. The folks at YKK gave her $2000 and supplied all zips, buckles and snaps.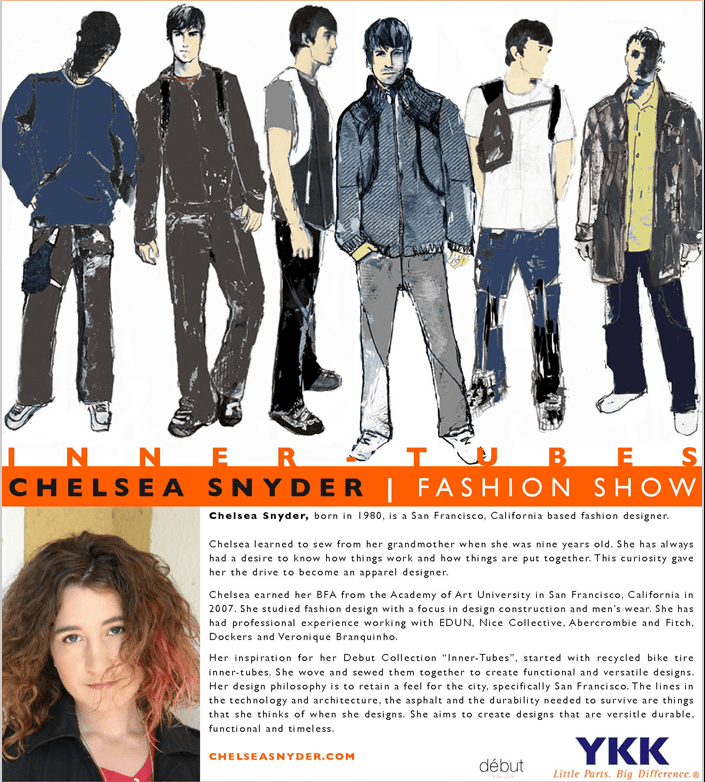 In addition to that, she also freelances for Dockers and Old Navy.
Chelsea is one talented (and busy) gal.
For more info on Chelsea, visit her website.