This weekend check out the Man Up pop up store featuring local designers and artisans including Unionmade, AB Fits, Paul's Hat Works, Beckel Canvas, Taylor Stitch, Room 4 Vintage, Pierrepont Hicks, and others.
The event is hosted by a group of guys "who enjoy well-crafted, fine-looking products that last. They also like to drink." Dubbing themselves Durable Goods Concern, Jeremy Smith, Barrett Purdum, Michael Maher, Dave Mongan, Michael Armenta, and Jason Ferrier thought it was time to have a man's man shopping event.
Here are the full details of the event: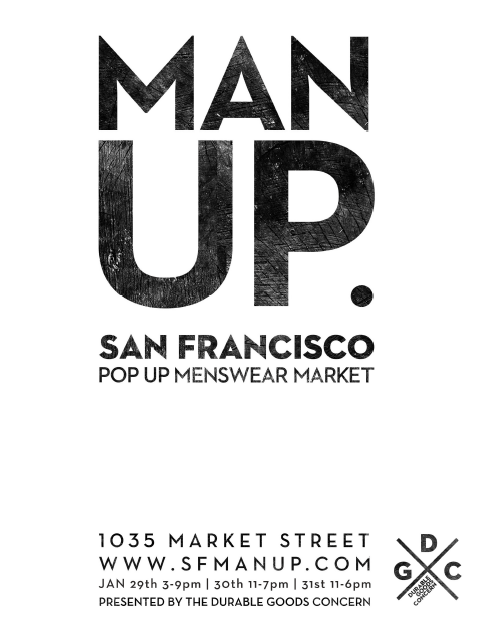 In addition, they are partnering with AB Fits to give away a pair of their collaboration ruggedly handsome To enter, visit their website.
Check out the super cool video the GDC made for the event after the jump.
For more info check out sfmanup.com.