Thursday, January 8th:
Bright and early—7 AM— Busara and I got up and out of our very comfortable, warm beds to get ready for the Internship Fair! We met Michelle and Martin next door at Demarco Coffee – we all needed a little kick from the previous day's events. We walked through the windy, freezing cold weather to the Internship Fair located at another hotel.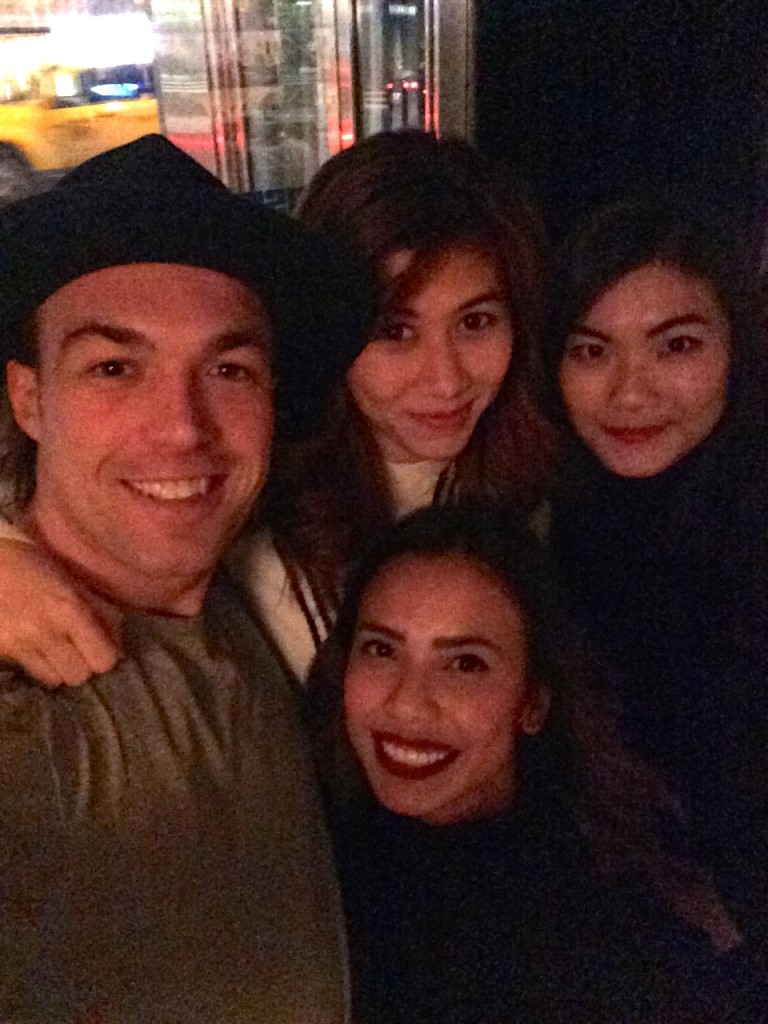 As we arrived I, of course, spotted the snacks immediately… and more coffee? Hallelujah!
Numerous companies had tables set up with their recruiters and it was such a privilege that we got an opportunity to network with so many companies. Among the companies offering internships were Kohl's, NYDJ, The Doneger Group, Randa Accessories, Nautica, Michael Kors, Ralph Lauren, Macy's, Under Armour, Global Brands Group, Men's Wearhouse, Ross and Perry Ellis. So many! This was such a great way to connect and network with so many internship opportunities and even possibly, future employers. The best part is that all the recruiters were very excited to be there to talk to me and were all so welcoming! For someone like me who was a little iffy about networking, my experience in those couple of days had changed my perspective – it's really not scary at all. In fact, it was great to learn so much more about the companies that were attending.
After the internship fair – I made sure to note down which companies I had spoken to and wanted to reach out to within 24 hours. We'd been advised to contact key people not long after we had met them at the fair in order to show that we were interested in their internship opportunities – and we were!
Wide-eyed and ready to explore – I checked out of the hotel with Busara and continued on with my adventure in the big city. I stayed another three days to explore as much of NYC as I could and even as I was leaving Sunday afternoon, I still wanted more! I vowed that I would find a reason to come back to such a beautiful city with the most amazing energy.
This was one of my best adventures yet and I'm so grateful for the YMA Organization for allowing me the opportunity to visit New York. Saying it was an inspiring trip is an understatement – it gave me so much encouragement to keep working hard and to keep learning. It really was more than just about winning the $5,000 scholarship; it was about someone telling me, "Thank you for working so hard, keep believing in what you love to do. It'll always be worth it."
So, next fall, when the YMA Fashion Scholarship Fund (FSF) Case Study comes out again – apply! I've never won anything before this (not even those scratch off cards!), but I worked hard on this project and it was absolutely worth it.
As with a lot of things in life, you really never know unless you try and I encourage you to try because it could be you going on an amazing New York adventure next year – and believe me, it's an experience of a lifetime.
Written by Celina Enriquez, BFA Fashion Merchandising