You're invited to the National Park Service's 100th Birthday
August 25-28, 2016
With the hustle and bustle of San Francisco, it can be easy to forget that just outside of this energetic city lies the calm stillness of unparalleled natural beauty. This weekend is the perfect time to venture out from the buzz of the city and take advantage of that very beauty as National Parks statewide celebrate the National Park Service's Centennial Birthday with free park entry fees and parking fees.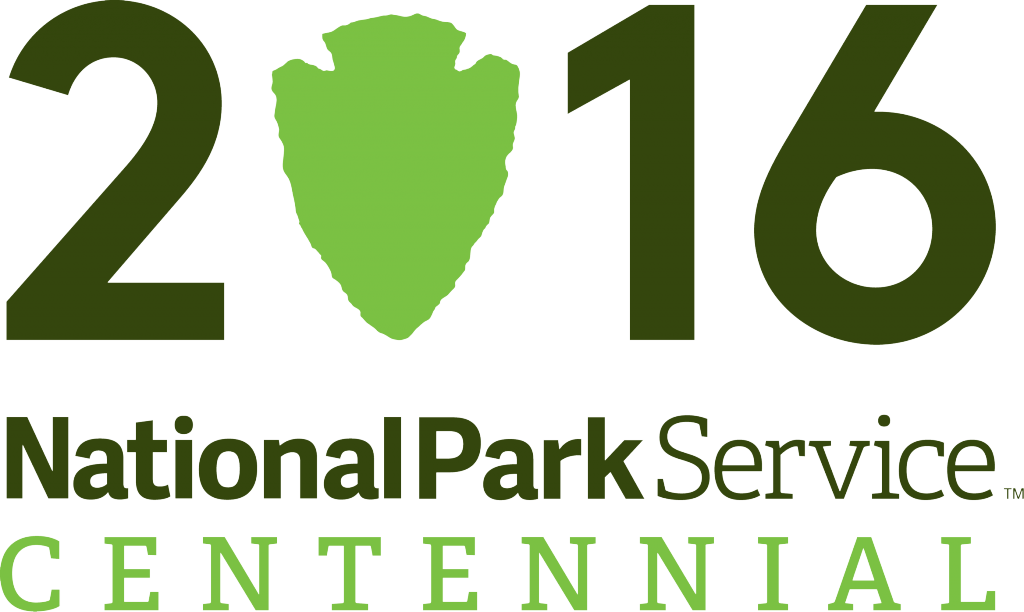 Californians have plenty of chances to join in the birthday festivities with 27 total national parks, monuments and historic sites. With so much to see in so little time, we compiled our favorite National Parks and Lodging areas to help you celebrate in style.
VisitCalifornia.com created a list of 9 of California's greatest national parks. We know you can't do all nine in one weekend, so we've narrowed it down to three. Check out our favorite national parks, but be sure to check the rest out here.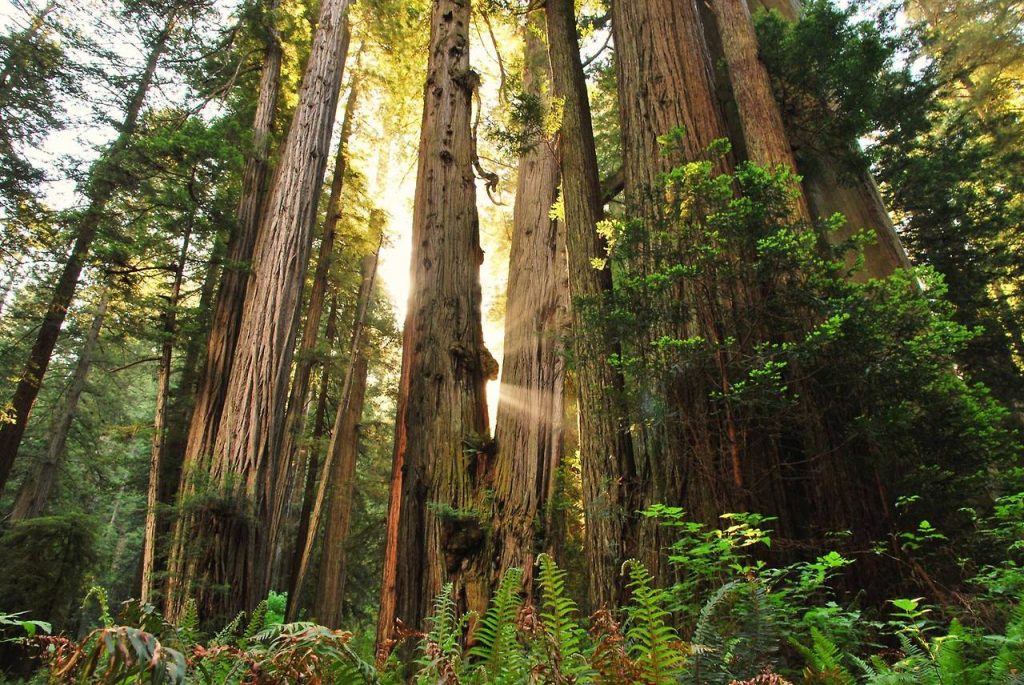 The saying, "Everything is bigger in Texas" doesn't prove true in this National Park. Redwood trees, reaching up to 350 feet high, line the skyline like living skyscrapers in Tall Trees Grove and Prairie Creek Redwood State Park. If you're in need of sunshine after the shaded adventure, Enderts Beach offers the perfect scenery for a sun-filled stroll.
Sequoia & Kings Canyon National Parks
This park may have been the inspiration behind the song, "River Deep Mountain High." Boasting the highest point in the contiguous United States, Mount Whitney, and one of the deepest canyons in North America, the Kings River Canyon, this park has it all. It even has the General Sherman Tree– a Sequoia which is the worlds largest currently living tree. And even at 2,200 years old, The General Sherman is still growing.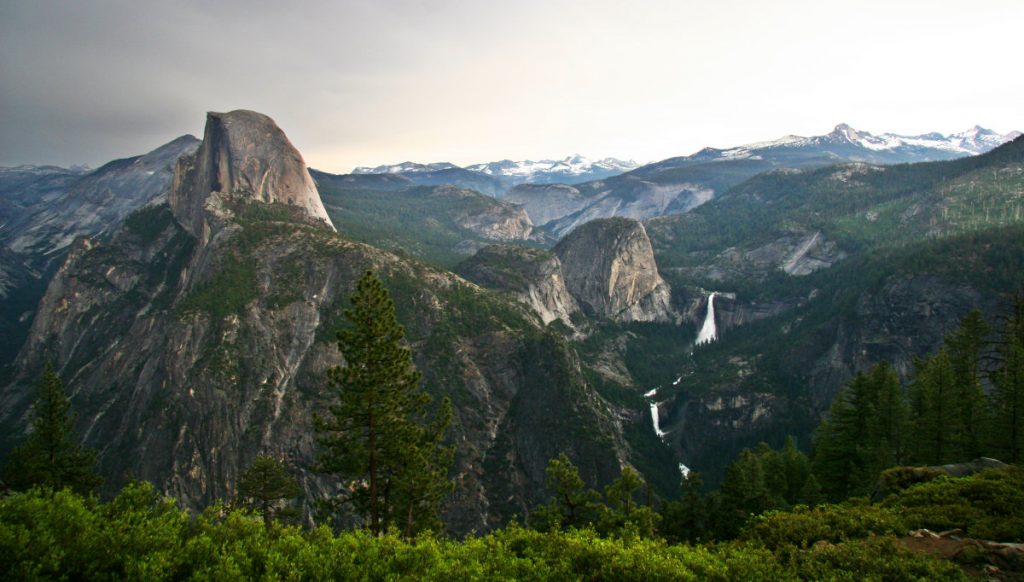 Here, you can go chasin' waterfalls and find the tallest one in North America. In the list of the world's top 20 waterfalls, Yosemite claims three spots, with Yosemite Falls, Sentinel Fall, and Ribbon Fall. Be sure to get Instagram-worthy pictures at Glacier Point, the park's most Insta-famous park with spots like Half Dome, Liberty Cap and High Sierra.
If you're not into roughing it and being one with nature and all the bugs that come with it, don't fret. VisitCalifornia.com helps campers and glampers (those who enjoy more luxurious camping) alike join in on the National Park Service's birthday festivities. From running water to pillow topper mattresses, king sized beds and working kitchens, these glamping sites will meet all your requirements to help you truly become one with nature in style and comfort.  These are our favorite glamping sites; be sure to check the rest out here.
Enjoy the birthday celebration and seeing General Sherman during the day, then be greeted by warm water, a King-sized bed with pillow-topped mattresses and down feather pillows, and wool blankets when you return home. For dinner, check out the outdoor dining, on-site restaurant or camp chef. Ahh.. Nature at it's finest.
Choose from a rustic-chic cabin or a retro classic trailer for your Yosemite adventure. Luxury, Deluxe and Standard cabins provide full baths, kitchens and the essential coffee pot. "Silver Bullets" will provide the perfect #TBT as well as dining areas, furnished kitchens and a TV. It doesn't get much better than that.
And we know you can't celebrate centennial birthday bashes without the freshest looks. Follow these three brands, all in the Bay Area, for inspiration to help plan your functional and fashionable outdoor looks.
With a motto like "Outside made simple," how can we not love San Francisco based Alite Designs? Super cute, lightweight and functional packs look good enough to carry from hiking trails to city streets. Adorable Mantis chairs and meadow mats leave us wondering if we have to use them only for glamping adventures or if we can use them at home!
See camping inspiration, gear sales and more on the Patagonia SF Instagram. Located at 770 Northpoint, near our Fashion Merchandising building, you're sure to find all of your hiking needs from hiking boots, to Nano Puff insulated jackets, from hats and accessories to packed salmon. Be sure to stop by and load up before your glamping adventures.
You'll certainly be ready to run, climb, swim and bike after stalking this explorer-ready Instagram. Be sure to check out their extensive hiking collection with their muted, neutral colored shirts and jackets. You can even but their adorable Empower Hooded Dress to obtain the ultimate functional and fashionable outdoors look.
And now you're ready for the National Park Service's Centennial Birthday weekend from August 25 to August 28, 2016. Enjoy stepping out of the buzz of the city, becoming one with nature and, of course, doing it all in style; because we know you don't know how to do it any other way!