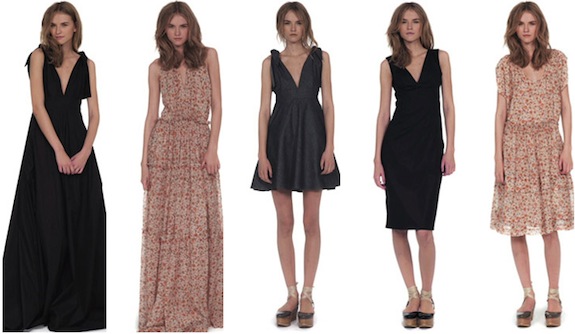 It's amazing how a couple of years can change the world of fashion production.
In a recent post on Mashable.com writer Lauren Indvik explores how shoppers are deciding what is being sold in stores rather than fashion editors and department store buyers — but it's mostly happening online.
In the article she states:
In an effort to drive deeper engagement between designers and those who purchase their clothes and accessories, a mix of established and lesser-known brands are now giving consumers opportunities to choose what gets produced and, in some cases, even what gets designed.

The result is both a more engaged shopper and less waste as manufacturers and retailers are better able to estimate demand before garments are produced.
Hmmm — interesting. From Polyvore to Chictopia to Etsy to eBay's special "vote for your favorite dress" collaborations with designers like Derek Lam, the internet seems to be a level playing field for established and and lesser-known designers.
What are your thoughts about the social shopping landscape? What do you think it's doing for the fashion industry?
To read the entire post visit Mashable.com.