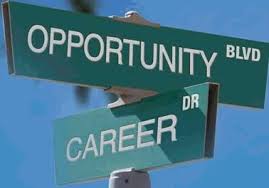 Looking for an occupation is an adventure for everyone whether you are a recent graduate or have a few more semesters to go.
Are you looking for a job or an  internship? Here is a great opportunity to get professional advice for your career! Check out the Academy of Art University "Your Career, Our Advice" career seminar this Friday and get to work on planning your future!
Your Career, Our Advice
When: Friday, June 26th
Where: 79 New Montgomery Street Theater
Schedule:
9:30 am – 10:30 am – Our Top 5 tips for Career Success: How to ace your job and internship applications and connect with opportunity.
10:30 am – 11:00 am – Perfect Your Pitch: Your dream company or favorite gallery asks you about your work. What do you say? We've got the strong answers!
See you there!
Written by Yuna Choi