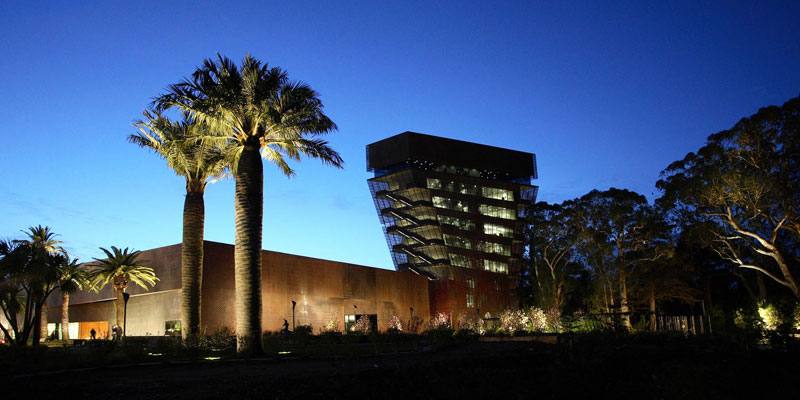 The New Generations: Student Showcase is looking for talented student artists to be featured in this year's show. The theme for the showcase is Matter! – think of it as a one word manifesto. Matter! is the stuff of our lives, the goods that surround us, the fibers we wear, and the atoms of which our bodies are formed. Artists and designers have, in recent years, called for a return to Matter!, new investigations of material culture, a re-invigoration of distinctly handmade objects, and insistent materiality. In an age characterized by post-studio art, others might argue that what matters most today is something immaterial, something social, an artistic form of anti-matter.
Matter! is a serious call for your creative contributions. Weigh in with your own submissions of work to be considered by our jury of art professionals.
Public Programs at the de Young Museum invites you to submit proposals of visual art, film, music, or performance art, for "Friday Nights at the de Young" on Friday, April 20, 2012. Members of the de Young Museum's New Generations Student and Faculty Advisory Committee will jury the proposals.
HOW TO APPLY: Please send the following required information to the address or email listed below. Read the instructions carefully, submissions will be returned if applicants do not meet the following requirements.
Participants are limited to 2 submissions
All disciplines are welcome
This is a one-night event. Space is limited and all artwork must be ready to hang or be displayed.
Sizes are restricted to 50" in height and width and weight is restricted to 20 pounds
Follow the jump for more info!
Email submissions to publicprograms@famsf.org or mail them to:
ATTENTION: Public Programs at the de Young Museum Re: Student Showcase Proposal
50 Hagiwara Tea Garden Drive
San Francisco, CA 94118
DEADLINE TO APPLY: All submissions must be submitted by midnight on Thursday, March 1, 2012.
AWARDS:
1st Place – $ 300.00
2nd Place – $ 150.00
3rd Place – $ 75.00