With my U.S. homecoming and final days of school coming up, I thought it would be best to recap some of the special moments I had in India — particularly a wedding we attended in Patiala located in Northern India.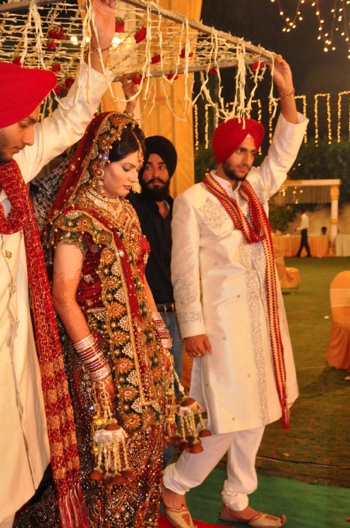 North Indian weddings are elaborate, festive and are usually celebrated for an entire week.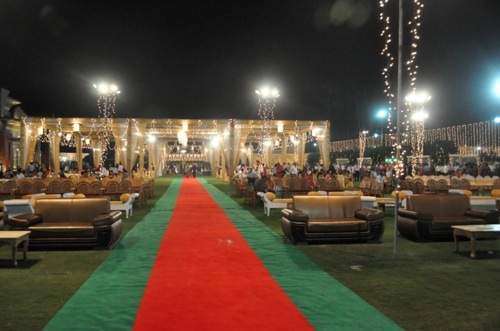 The venue is huge! It's a gorgeous outdoor setting with draped gold cloth everywhere. Upon entering you are greeted by the two families and get showered with fragrant flowers. The entire place is illuminated with strung lighting and reflective crystal.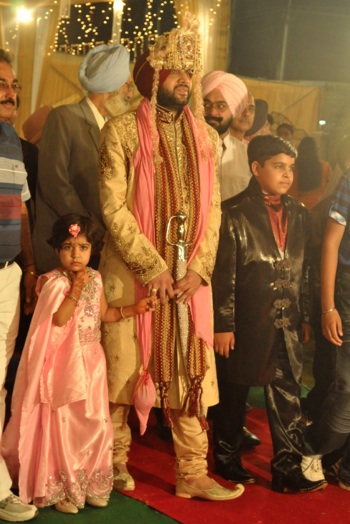 The bride and groom took part in Indian traditions with their garment choices. We were lucky enough to attend to the Bride's Mehendi party the night before and got to see her showing off her Mehendi. Take a quick look at the beautiful bride and groom in their traditional wedding attire.: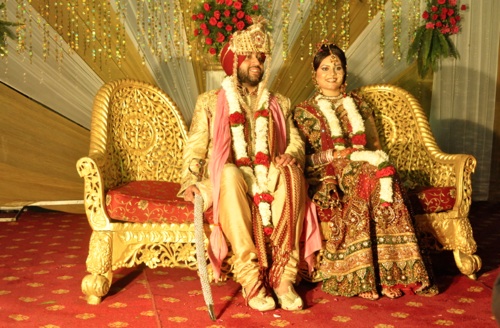 So sparkly!
Written by: Jennifer Isaza
Click here to read more of Adventures in Bangalore