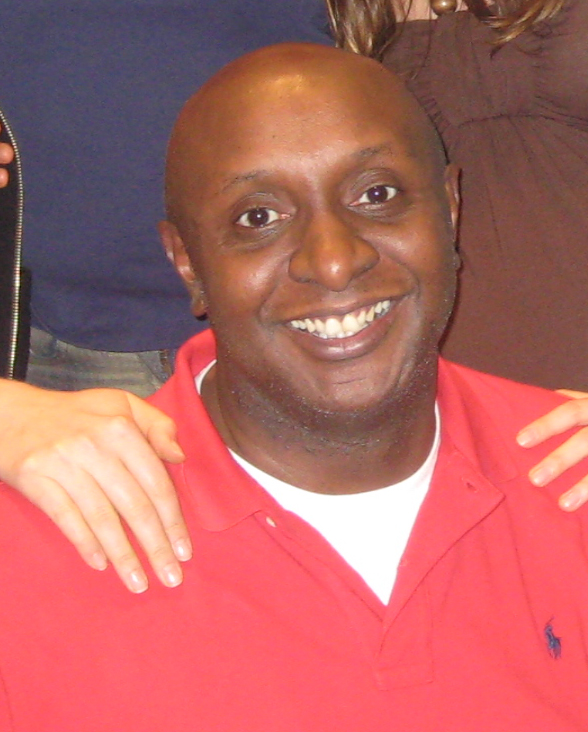 Catching Up with the former Burberry Intern and current Product Associate for Sweaters at Polo Ralph Lauren
What was your area of study in the School of Fashion?
I studied Knitwear with a focus on Men's Wear Sweaters
What was your senior collection like?
My collection was about plaid for men's sweaters in tan and light blue. It was complicated and very time consuming. Unfortunately, I didn't get to finish all the pieces I wanted to make. I was very excited to have been chosen for the Burberry internship – it was not expected. I remember crying and sweating under the hot lights at the fashion show. Talk about memories.
Read all about Reggie's internship with Burberry and his job at Ralph Lauren after the jump!
At your 2001 Graduation Fashion Show, Rose Marie Bravo, then the CEO of Burberry, was a Guest of Honor, who selected you for the internship. Where was the internship, what did you do, and how was the overall experience?
I was fortunate enough to go to London and work in the Burberry headquarters with design director Christopher Bailey. I did so many things work-wise that I can't even remember it all, it was ten years ago. I remember working a lot with fabrics and trims. I went to a local factory. I assisted in their showroom for sales meetings. I rmember being awed by Rose Marie Bravo and her beautiful large office. London was spectacular. I travelled to some of the suburbs on weekends. I also took the train to Paris for a weekend trip. In the end, Miss Bravo gave me a gift card to go shopping my last week there. It was absolutely fabulous.
Where do you work now and what do you do there?
Now I am a product associate for sweaters at Polo Ralph Lauren. I work on sweaters for five labels within the Lauren umbrella. The five labels include Lauren Sportswear, Lauren Jeans, Lauren Active & Spa, Chaps for Kohls, and American Living for JC Penney. Fall and Holiday are very busy sweater seasons, and spring and summer are lighter so I try to enjoy New York City. I work in the design room with other designers and our creative director. I work some on the computer updating information from our factories in Hong Kong and creating PowerPoint presentations that we use to communicate with our designers, merchandisers, and production counterparts. I also work with merchandisers, updating styles daily and I work in the trim department to make sure that all of the sweaters receive the correct trims for sales samples.
Was New York City a new place to settle for you?
Yes, but fortunately I had family living her on Long Island so it made the move much smoother.
What are some of your favorite things about NYC?
The Broadway Theater District, Kennedy Center, the Hamptons, walking around Chelsea in the summer. Great dirty martinis! I'm sure there are more but I can't think of them right now.
What are some of your memories from the School of Fashion?
Working hard at the knitting machine. Getting nervous before presentations. And hanging out in front of the art building on Montgomery, smoking and drinking coffee morning, noon, and night.
Do you ever visit San Francisco?
I did a lot when I first left but not as much recently.
What is next for Reggie Richard?
I would like to go on a cruise next summer, because I have never been on one. That's about it!