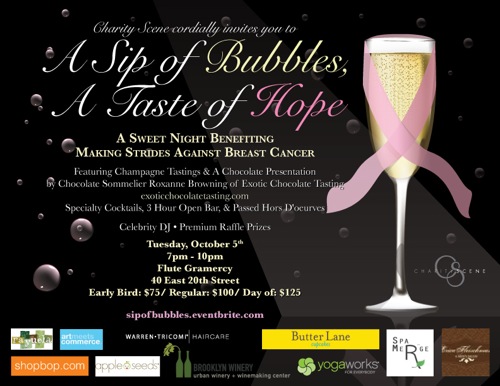 October is Breast Cancer Month and survivor Tia Walker of The Quest for "it" is a guest speaker at this year's A Taste of Hope benefiting Making Strides Against Breast Cancer taking place on Tuesday October 5th at FLUTE GRAMERCY in New York City.
The event has a 3-hour open bar, champagne tasting, chocolate sampling & MORE. The ticket price is $100 and $125 the day of the event. To purchase tickets, click here.
Please support Tia as she a great supporter to the School of Fashion.
Click here for her review of our New York Fashion show: