Yesterday Paris Fashion Week S/S 2011 started — and what better way to be involved than to be a dresser backstage? You see the clothes up close, you get to meet the designer and team, and see the show without being invited or trying to find a way to crash it.
I was able to be backstage at the Nicolas Andreas Taralis S/S 2011 Paris show as a dresser. It was a lot of fun to see the behind-the-scenes prepping — and to see male models (LOL) They were not really the hottest men I have seen, but they were some good eye candy.
After the show, I recognized the model I was dressing so I asked her, "Where do I know you from?" and "Have you done any special spreads?" Then I told her a little of about myself, what I do, and where I went to school. She told me that she did a show in San Francisco for the Academy of Art University!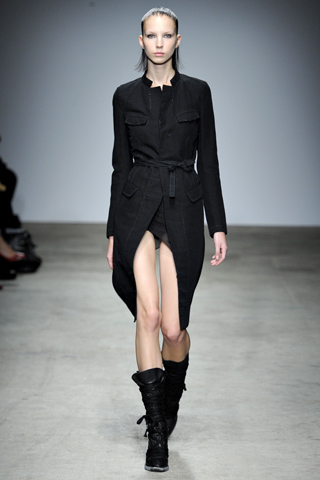 Here she is walking in the Nicolas Andreas Taralis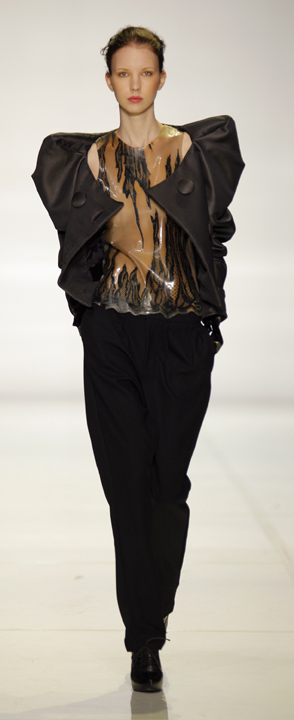 Here she is wearing one of Rinat's looks
Her name is Uliana and she was a model for one of my looks! She remembered My latex garment that she wore.
Isn't that fate?!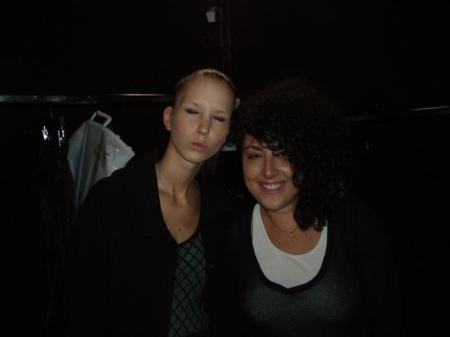 Rinat (right) and her new model BFF Uliana
Written by: Rinat Brodach
Click here to see more of "Rinat's Paris Photo Album"