Japan is known for pushing the style envelope and giving us the edgiest trends far ahead of their time. Being the avant-garde leader is no easy task but someone's got to do it and Tokyo rises to the occasion, over and over. The latest fall-winter 2017 season of Amazon Fashion Week-Tokyo has just wrapped at the end of March. It once again proved there's no rule Tokyo won't break. Isabella Urbina (BA Fashion Journalism) reports exclusively for Fashion School Daily.
Sayonara, Punk?!
As Johnny Rotten of the Sex Pistols put it in 1976, "I want to be anarchy. It's the only way to be." His words resonated through the streets of Tokyo as a central theme for the week: bold, loud, in your face. Spray-painted hair and patched leather jackets, the essence of deconstruction and DIY thrived on and off the runways making it more than clear: punk is not dead!

Plaid. Plaid. Plaid
This season could possibly be the greatest for all things plaid. The streets of Tokyo were filled with different renditions of the classic checkerboard. Torn, tattered, wrapped, draped; there was no getting away from the explosion of lines. Design houses, Name and Keisukeyoshida, were just two among many who capitalized on the craze for the long-adored pattern.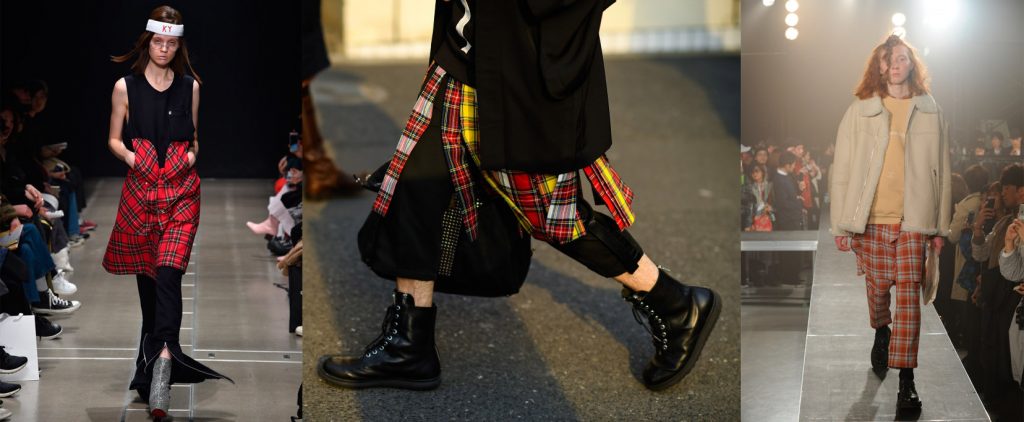 Fuchsia on Top
The vibrant color made its way to the top, literally. On the street, the eye-popping hue was by far the most in-demand hair color as an accessory to complement the already-bold ensembles among the standout fashion mavens. On the runway, even if in a less boisterous way, Tokuko pulled the look off with a headscarf, mixing their European inspirations with the color du jour.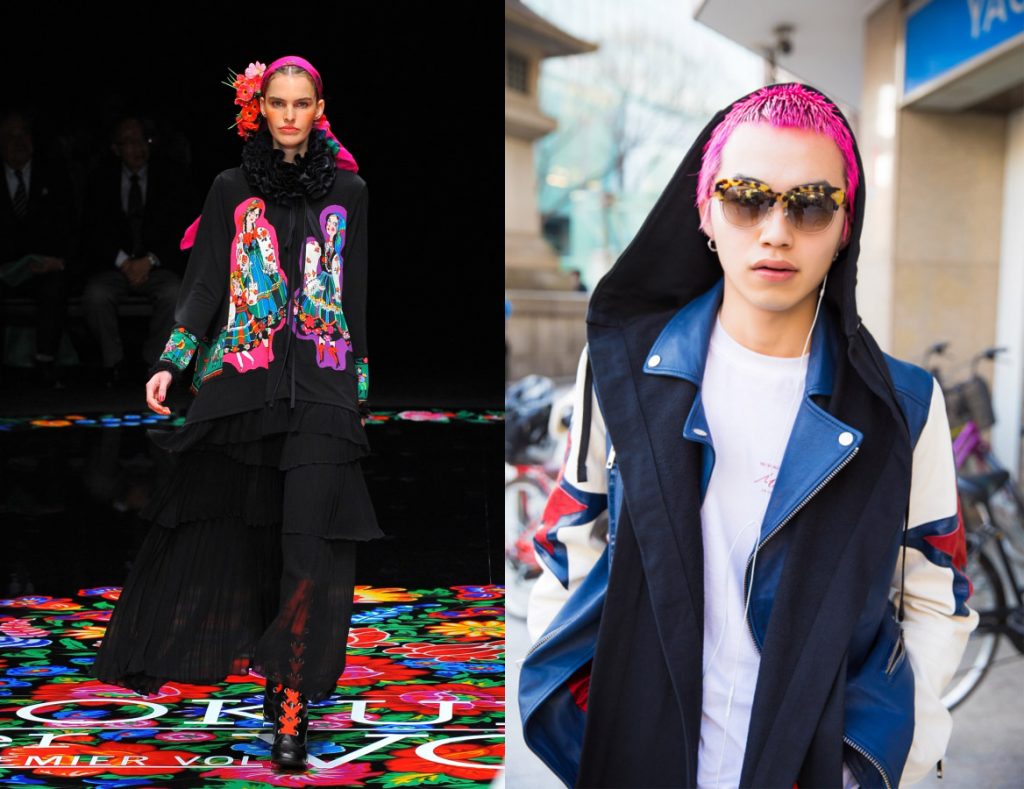 Simplify Thy Eye
On the beauty side, makeup carried on with the fun color blocking we see in clothing. Bright yellows, oranges and pinks competed for the monochromatic eye shading on the runways. For designer Linda Charoenlab, this look was a subtle addition to the bright (plaid, I might add) garments. On the other hand, brands like Hare used a pale orange to add dimension to the faces.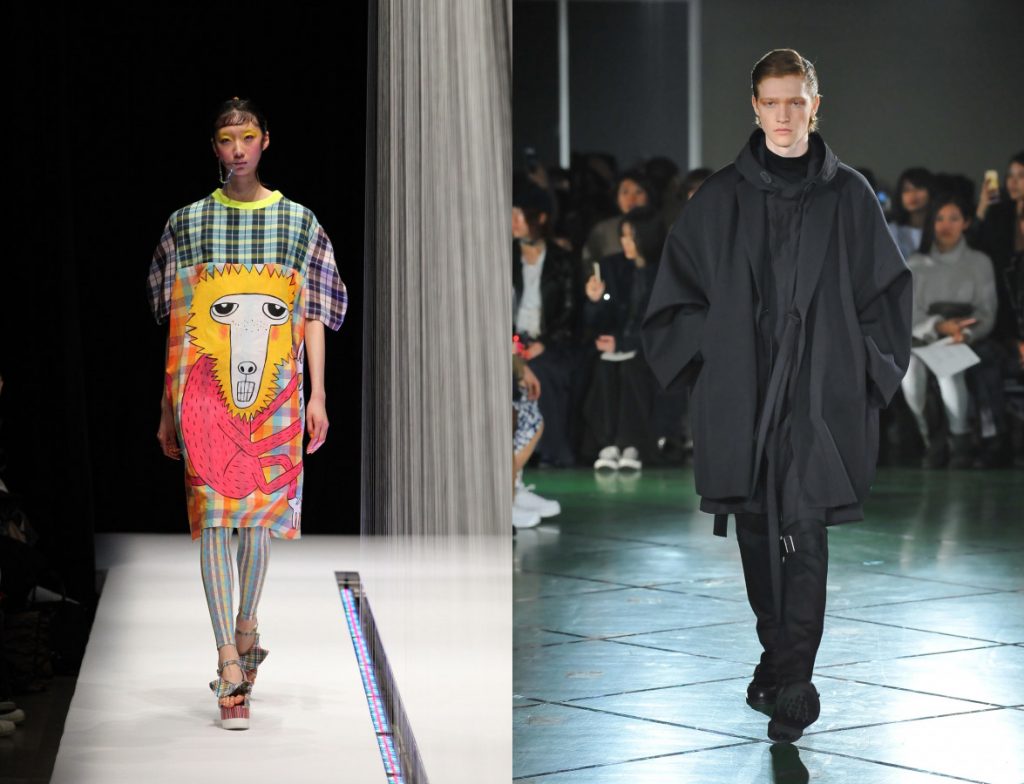 Yellow Sunnies
No longer just a required accessory for any Hunter S. Thompson/Fear and Loathing Halloween costume, the bright eyewear has become a bona fide statement piece for many. These signature sunglasses made their way across the Pacific and took style roots among the Tokyo's best-dressed. Round here, the sunnies can be paired with both the polished 'n pressed looks as well as the rough 'n tough looks. Versatility to the max!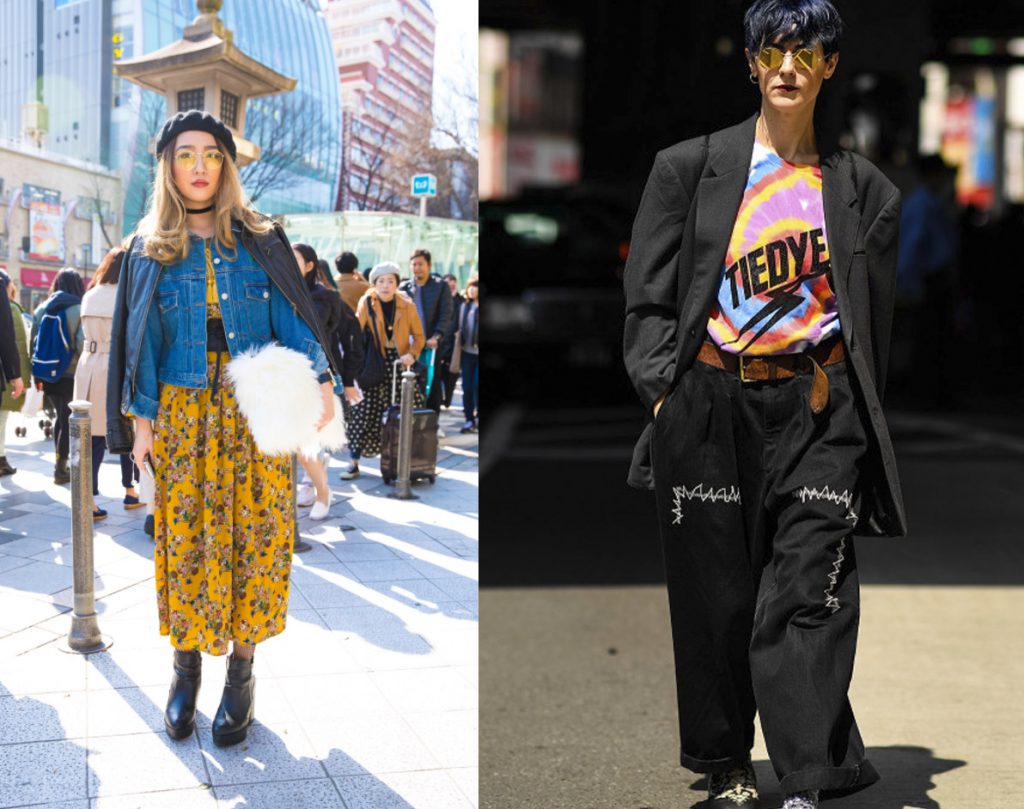 Text by Isabella Urbina (MFA Fashion Journalism)