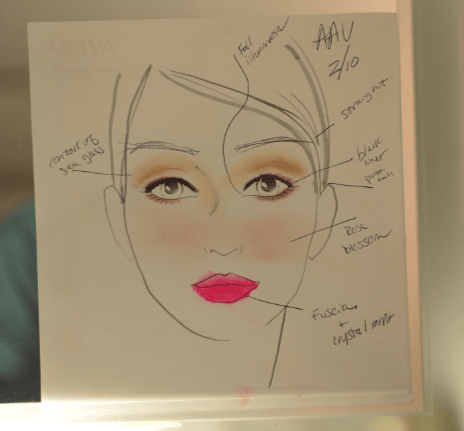 Here's a closer look at the hair and make-up from the Academy of Art University Fall '12 Fashion Show! Our fabulous team from Aveda helped bring the beautiful vision to life. Make-up artists created a subtly smokey eye with soft brown and plum shadows and black liner, finishing the look with a few coats of mascara. And – though the eyes looked gorgeous – the lips truly stole the show. First, a layer of fuschia lipstick was applied, and then topped with an even brighter coat of gloss. And when we say gloss, we mean super gloss – this stuff was practically shellac.  The bright lips added the perfect pop of color on the runway.
The hair had a definite '60s feel. Stylists back-combed the models' hair to create volume at the crown, and then slicked it back. The ends were tied and tucked under, creating a soft, rounded edge. The whole look was amazing and the girls looked so gorgeous – guess that's why they're models!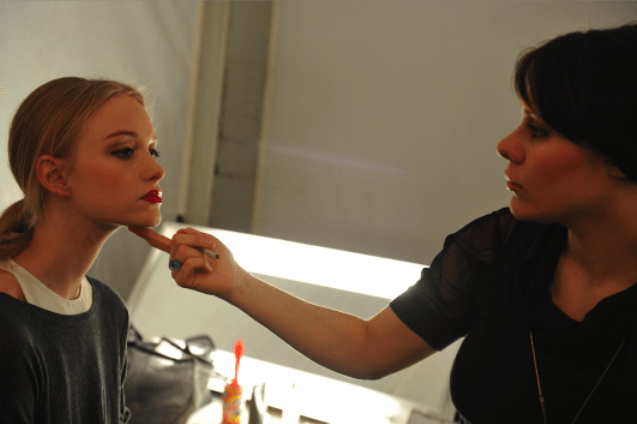 Follow the jump for more photos!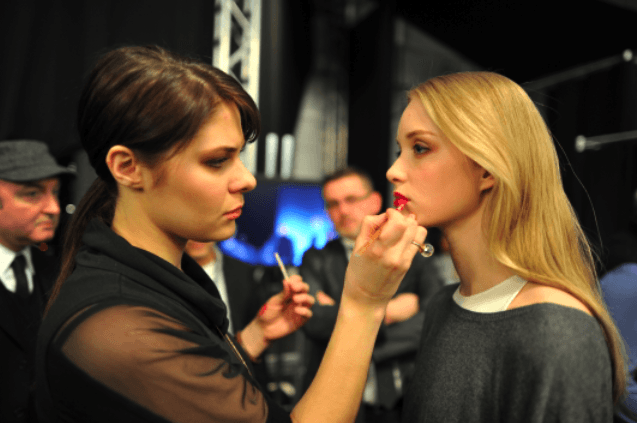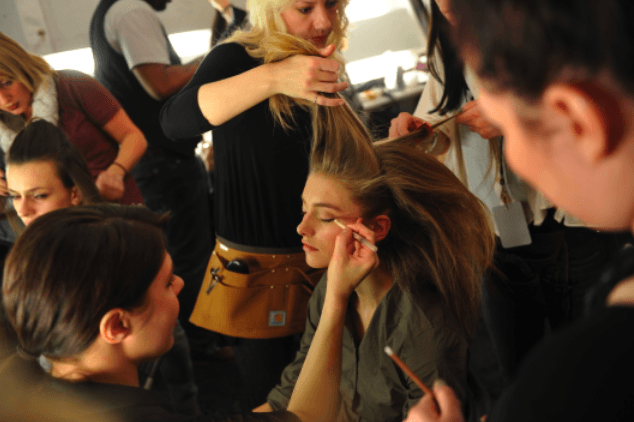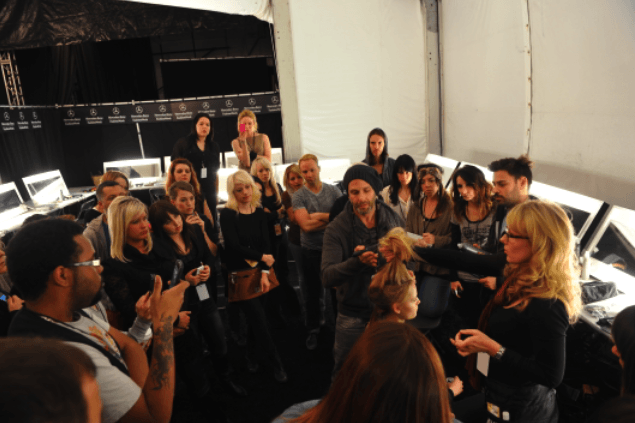 Hair stylists are given a tutorial.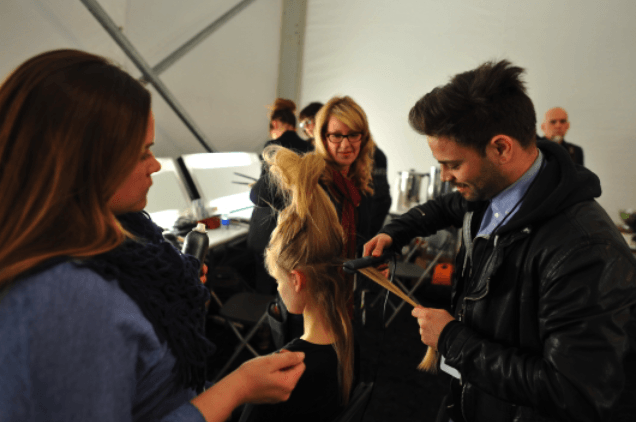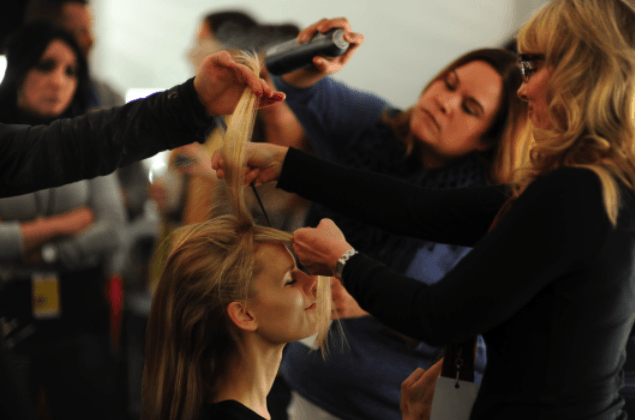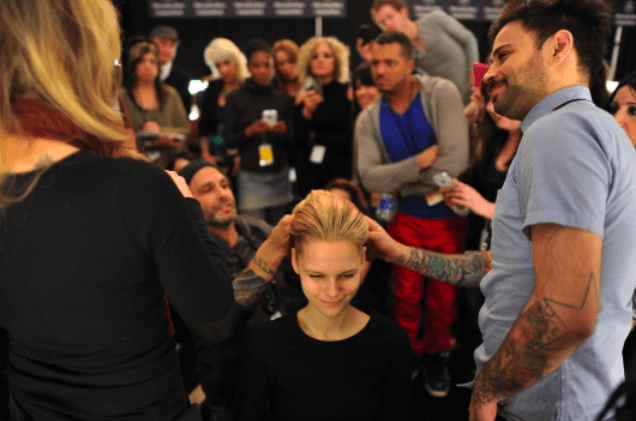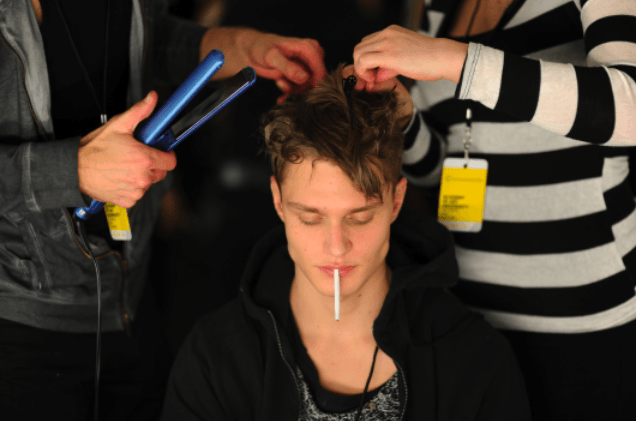 The boys get in on the action, too.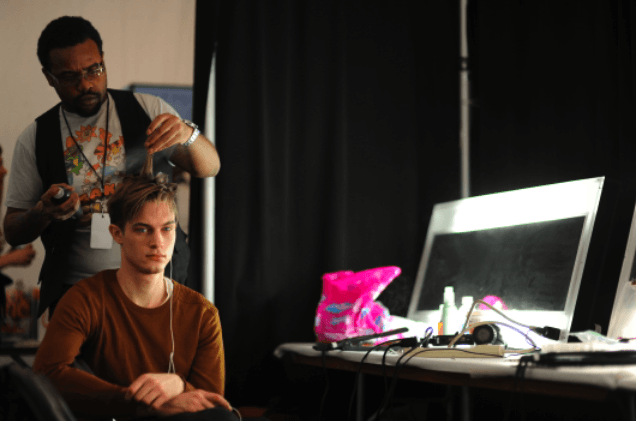 All photos courtesy of Photo Events NYC.
For more from the Academy of Art University Fall '12 Fashion Show, click here.
For more from Mercedes-Benz Fashion Week, click here.