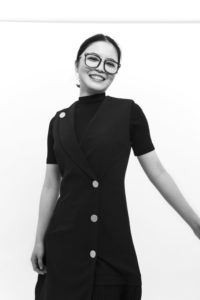 With bright colors, cartoon-esque motifs, and a variety of patterns, B.F.A. fashion design student Aya Chang's childrenswear collection symbolizes a happy and free childhood, one she sought to experience. Bullied in school and insecure about her appearance, Chang designed her collection to evoke the vibrant, confident child she wished she was.
"I wanted to be happy. I don't want my kids to grow through some of the struggles I went through. I want them to grow up like my garments did," she said, pointing to her collection. "I never really felt like I belonged at school. I really struggled. Why are kids so mean?"
Many of the garments feature cartoon images reminiscent of children's drawings, like denim dungarees with the face of a cartoon fox, a blue checkered skirt embellished with two cherry cupcakes, and an oversized sweater dress showcasing a cartoon car. The colors range from various shades of pinks and purples to baby blues and bright oranges, and each look is heavily layered.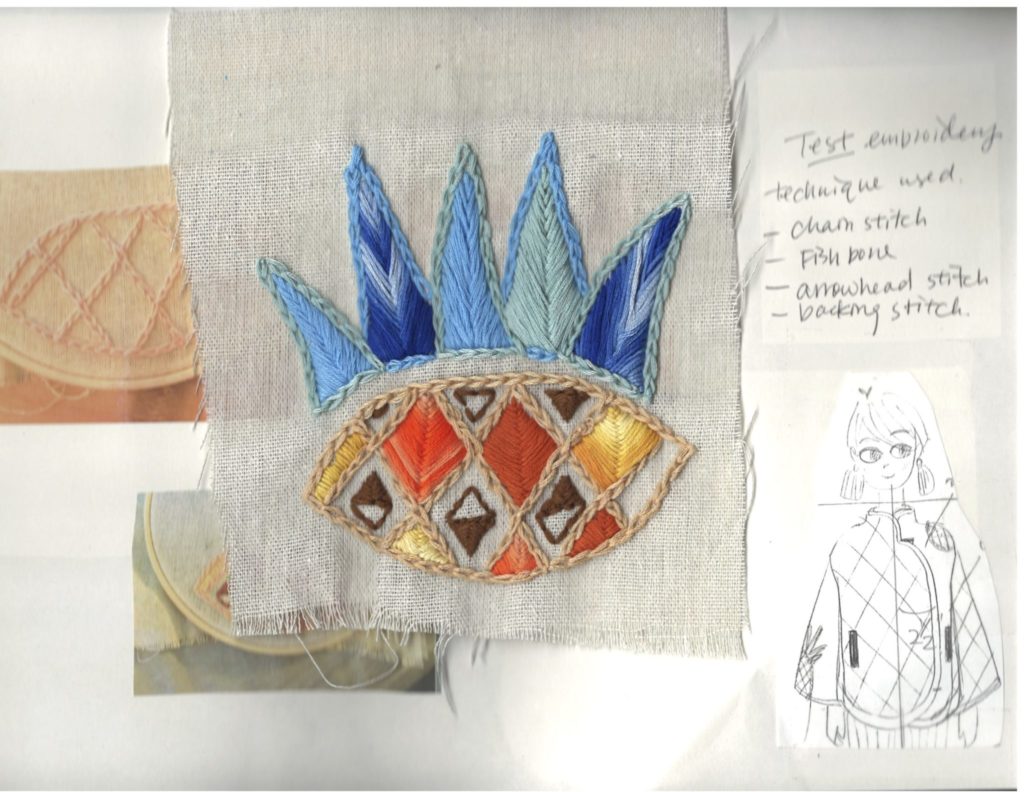 Most notable throughout the collection is the motif of the pineapple. Many of the garments feature quilted patches or deconstructed pineapple patches, a nod to Aya's childhood nickname. She got the nickname because of the way her childhood hair spiked up, but it is also a fitting metaphor of her personality. Aya describes herself as soft on the inside, but hard on the outside, as years of bullying and torment forced her to present a tough exterior to the world to protect herself.
The pain of Chang's childhood is a distant memory now. The collection serves as a winning embodiment of the designer's newfound happiness, and the happiness she wishes to kids who will wear her collection. 
Follow Aya Chang on Instagram: @chang.aya
Words by Adriana Georgiades, MA Fashion Journalism