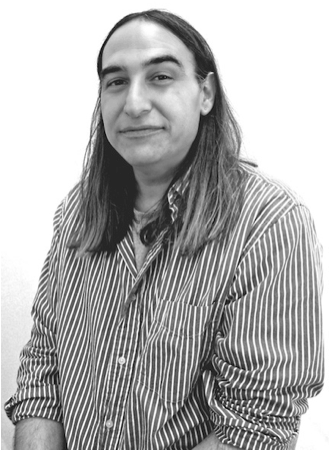 Architect turned fashion designer, Vicken Derderian, has shown his love for design since he was very young. The California-born designer tends to incorporate architectural inspiration into his design, "[viewing] fashion as an intimate architecture of the human body," as he says on his website. Prior to honing his fashion design skill at Academy of Art University, Derderian earned a Bachelor of Architecture from a university in Southern California. In 2013, the Armenian designer graduated from Academy of Art University School of Fashion with an MFA degree in Fashion Design. He presented his graduation collection at Academy of Art University's Spring '14 Fashion Show at New York Fashion Week and earlier this year he participated in Los Angeles Fashion Week Spring 2016, where his collection received praise from the press such as WWD and the cover of California Apparel News.
FSD caught up with Derderian to hear about his joint career as fashion designer and architect.
Fashion School Daily: So tell us, what made you realize you wanted to pursue a career in the design/creative industry? Was there a particular moment that brought you to such realization?
Vicken Derderian: As a child I always found interesting the way various different materials join together to make an object. My first memories of an interest in fashion are at a young age, while starting to understand the role that the seams have in driving the fabric around the human form. Later as I got older I fell in love with architecture because it allowed me to work with so many mediums such as space, wood and carpentry, and landscape.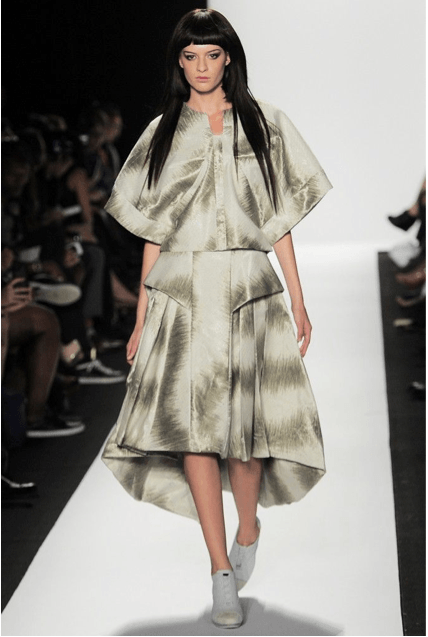 FSD: What drove you to study architecture as an undergraduate student? Why master in fashion design instead of further pursuing your architectural education?
VD: The reason I chose architecture was because I felt that the education was very open ended with the possibility of moving laterally. Also the pallet of physical and spatial forms and materials are diverse. The reason why I chose to purse a MFA in Fashion Design was that it honestly had continually fascinated me, but I had never had real exposure to making fashion outside of a wearable architecture studio, which I had taken during undergrad. Given the economic climate and the collapse of the building industry, I took the opportunity to return to get an MFA. The reason that I chose fashion was because I considered it a challenging and outside my skillset. Making fashion – or at least the fashion I was interested in – was not going to just randomly happen by learning how to use a basic sewing machine.
FSD: How does having a BA in Architecture help you as a fashion designer?
VD: Architecture is a marriage of research, design, and engineering with the hopes of affecting human interaction and condition. I see fashion as a component or opponent of architecture. Both disciplines influence each other physically and metaphorically; they are both simultaneously the containers and the contained. That said, the technical skills and 3D thinking that comes with an architectural background/education does help while making patterns and draping.
FSD: Which one do you like more, fashion or architecture? Why?
VD: I don't feel that I like or am interested in one more than the other. In my work I try to use the two disciplines as a lens to be more critical of the work I am producing. I am steadfast in architectural ideology/theory because it provides an ever-expansive set of rules and ideas to play from and challenge. Yet fashion is breakneck and in constant flux which allows for and demands more fluidity of design ideas.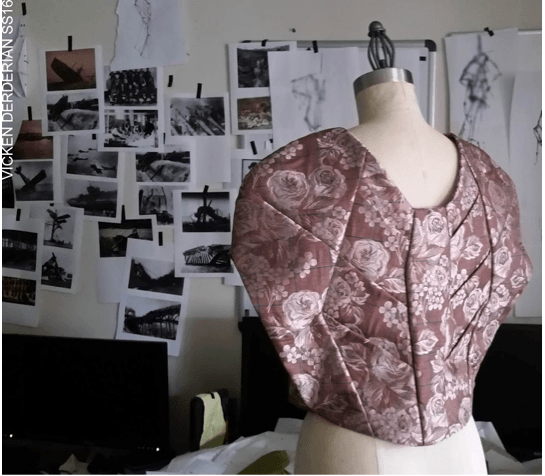 FSD: What aspect of fashion attracts you the most?
VD: Fashion is a living thing, the dialogue between the movement of the body and the garment as a language is an interesting opportunity as a designer. Also as an architect, fashion is an intimate architecture of the body that evokes an emotional response from the wearer and voyeur. In general as a designer it is an opportunistic playground of targets.
FSD: Let's flashback to your graduation fashion show in MBFW Spring '14, can you tell us about your collection? How was that fashion week experience for you? And how did it contribute to your career now?
VD: The collection for my grad show was mostly based on architectural ideas of how one may move through space, coupled with dismantling my preconceived ideas of a garment is. I wanted to cause harm, breakdown, and rebuild what I had become comfortable with, to better understand the language of Fashion. The experience of putting together the collection was warlike as it tested me in every way… I guess you can say it is baptism by fire. The knowledge and confidence gained from doing the grad show at AAU has been an amazing base to start from. It gave a preview to the mechanics of the "show" which parallel whether you are at AAU or a larger fashion company.
 FSD: After you graduated you landed a position at BCBG Max Azria, how did you land on such position?
VD: The most honest answer is that networking and portfolio played a big part in getting the job. That said I feel that honesty in the body of work that I produced during my grad career also played a huge role. Staying true to, and challenging my point of view was a daily task brought on by the instructors, peers, and myselfvickenderderian.com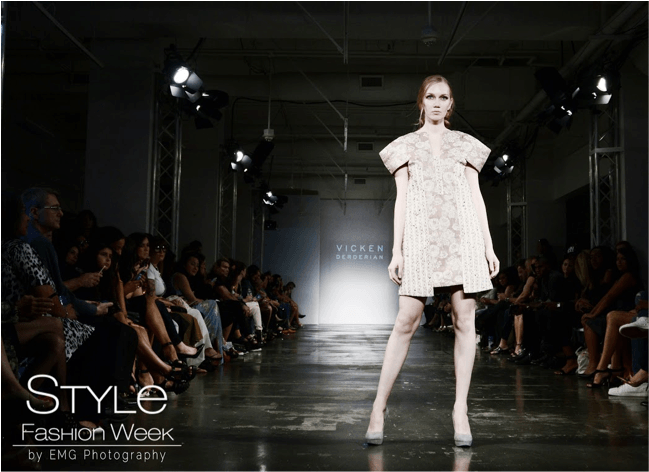 FSD: What made you decide to take a leap and establish your own brand? In your opinion, what distinguishes your brand from others?
VD: I had made a decision before embarking on my education in fashion, that upon graduating and gaining some experience I would have to at least give it a shot to start my own brand, or at least put my ideas out into the world.
FSD: Quick, three words that describe your design aesthetics
VD: Architectural, and structured, with a touch of warfare.
FSD: Is there any overlap between fashion and architecture?
VD: Yes, fashion is a more intimate architecture of the body.
 FSD: Besides looking at architecture, where do you look for inspiration when designing clothes?
VD: Always first on my list is an interest as to how things are constructed. I am also interested in human interaction and emotion that is framed and propagated by Fashion through shape, color, texture, and feel.
FSD: What's next for Vicken Derderian?
VD: I am currently working on a new collection for this upcoming fall season. Also I am dabbling in a few concepts for accessories in seasons to come.
FSD: What advice can you give to the fashion students here at The Academy of Art University?
VD: Never stop dreaming, but do take time to bring your dreams to fruition.
Written by, Taufik Marasabessy, BFA Merchandising