Congratulations are in order for Spring 2016 M.F.A. Textile Design graduate Namrata Bhandari, who was just hired as a fulltime assistant print designer at Anthropologie headquarters in Philadelphia.
Namrata previously showed her Thesis Project, a menswear collection in collaboration with Spring 2016 B.F.A. Menswear Design graduate Justin Moreno, at the Academy of Art University's Spring 2016 Fashion Show in San Francisco to much accolade from the industry.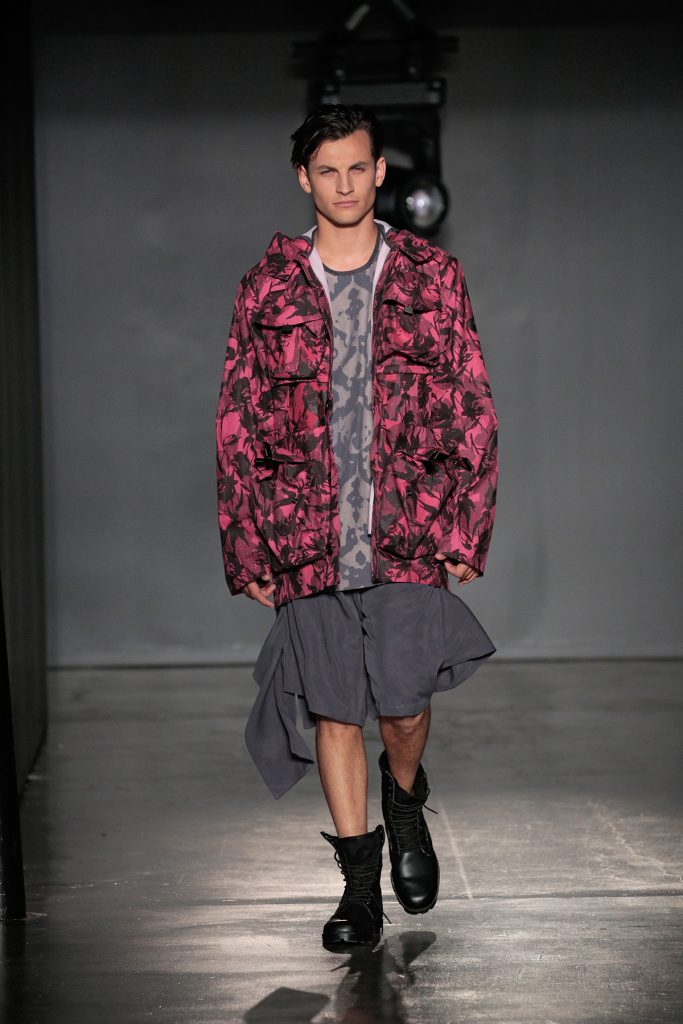 Just back from a trip to her native India, Namrata took time out to answer Fashion School Daily questions about her academic career and professional goals.
FASHION SCHOOL DAILY: Where are you from and what drew you to the Academy? Where did you do your undergraduate work?
NAMRATA BHANDARI: I am from India and was raised in Mumbai. I have a B.F.A. degree in Fashion Design from the National Institute of Fashion Technology (NIFT) in Mumbai. Growing up in India, a land of textile wonders, I guess I inadvertently developed an immense love for the tactile quality of textiles from a very young age. I was fascinated by pattern and surface design.
After completing my undergrad I worked as an Assistant Designer at Linarika (a RTW womenswear label) in Mumbai. By then I had begun to develop a strong desire to take some time out and dedicate myself to learning the craft of textile design, especially printed textiles. The Applied Textiles course at Academy of Art University seemed like the perfect answer.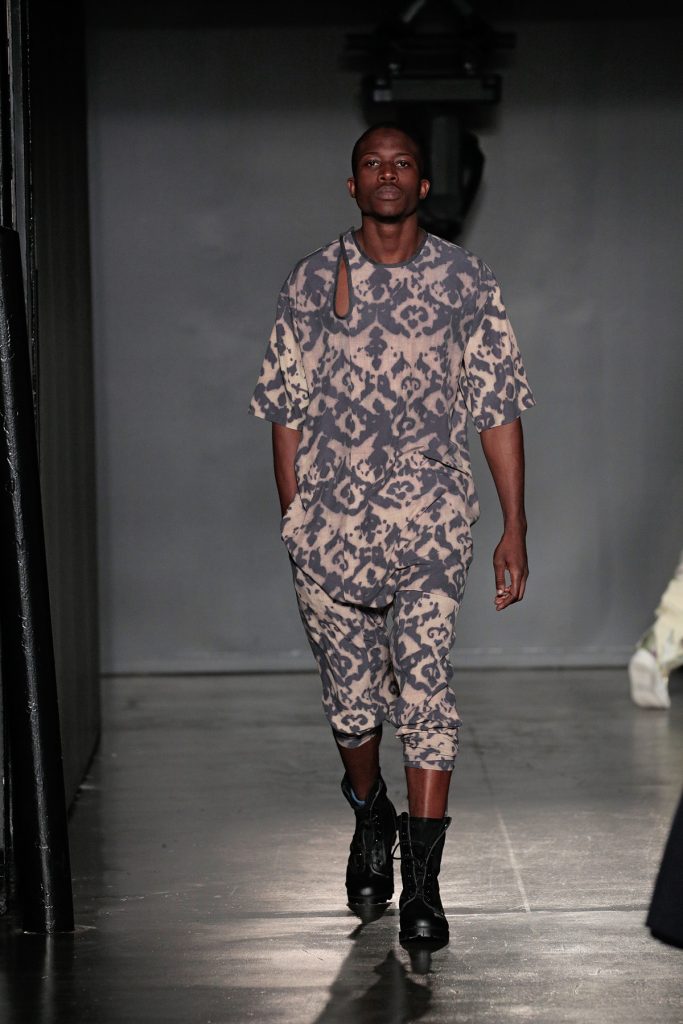 FSD: What was the adaptation process like coming to San Francisco and Academy of Art University? What were your most important takeaways about living here?
NB: The biggest change I experienced coming to San Francisco and the Academy of Art University was the amount of creative freedom allowed to students. My undergraduate studies were much more closely monitored and were much more commercial in their sensibility. At Academy, we were allowed to exercise our imagination and creative exploration to the best of our abilities. While this was exhilarating, it was also intimidating at the same time. It took me some time to gain confidence and trust my judgment.
FSD: Which instructors influenced you the most?
NB: The instructors that influenced me the most were Assistant Director of Textiles Rhona MacKenzie and Full-Time Faculty Jennifer Jeon and[Director of Fine Art and Printmaking Carrie Ann Plank.
Rhona taught me to trust my own gut. Today, I feel I am confident about my skills, instincts and taste (concerning print design) because of her feedback, critique and insistence on making up our own minds and standing by our decisions.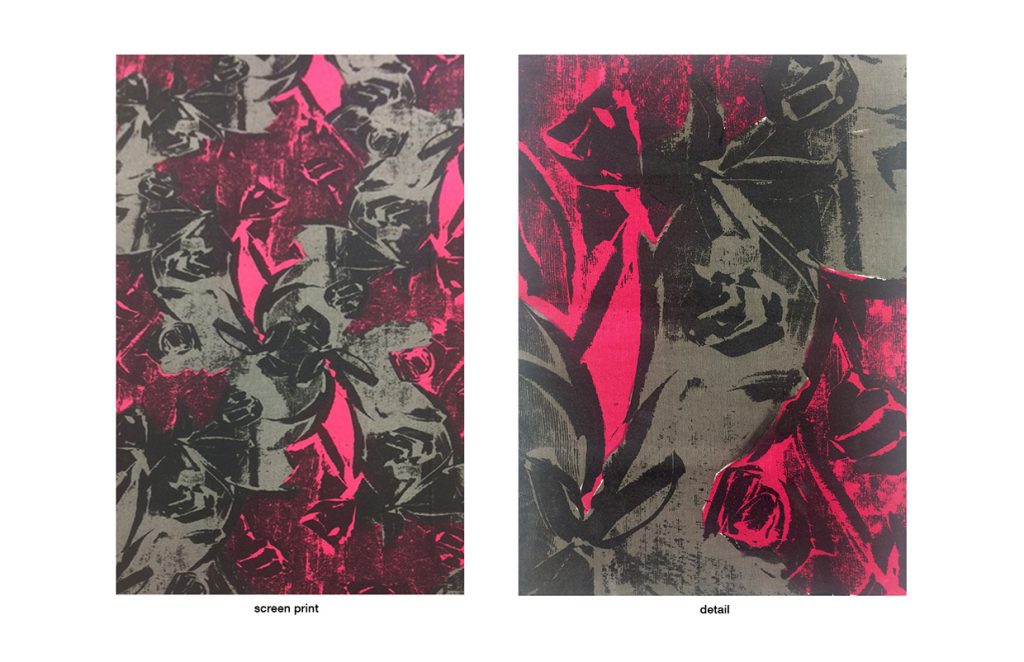 FSD: Tell us about your collaboration with Justin Moreno. What was the inspiration? How did the process work? What was it like to have it shown at the Spring Show, and what kind of reception did you get there?
ND: For my thesis project I collaborated with BFA Fashion Design student Justin Moreno in creating a menswear collection.
The inspiration for the collection came from a photo series by United Kingdom-based photographer Jessica Fulford-Dobson which documents the girls of Skateistan, a program that helps young Afghans learn to skate and brings them back to school. These photographs show little girls in their beautiful, bright, flowing clothes learning to skateboard – in a country where it is considered taboo for women to ride bikes!
I was deeply moved by the courage, strength, resiliency and grace exhibited by these young girls, and equally struck by the visual exuberance of the photographs. Through my textile designs I wanted to capture the freedom of expression, the rebelliousness and the courage to go after one's desires portrayed so emotively in the photographs.
The entire process began with research and ideation. We then moved on to exploration of ideas and possibilities and swatch development. Finally, the execution of printing yardage with selected designs. I really enjoyed working on this collaboration with Justin. We were on the same page the entire time and we both had similar visions of how we wanted this collection to be. We bonded very well creatively and that helped a great deal.
It was extremely gratifying to have the collection presented at the Spring Show. I was able to realize my print designs into actual garments and I learnt a lot while working on the collection. The collection was received really well at the Show, and it just made everything worth it.
FSD: How did the hiring process work at Anthropologie? How did you hear about the opportunity? What will your responsibilities be for them?
NB: This entire process began with a campus interview. Urban Outfitters, Inc. came on campus in the last week of February where they conducted personal interviews with a bunch of interested students. At the end of the interview, the recruiter asked me to work on a print project for Urban Outfitters based on a brief I was provided with. The recruiter got back to me saying that she passed on my project to the Urban and Anthropologie team.
The Urban guys thought it was a little more sophisticated than what they were looking for but the Anthro guys really appreciated it. After that I interviewed with an Anthropologie senior print designer over Skype. Following that, they asked me to come over to the headquarters for an in- person interview with the entire design team. A week later they called back offering me the position!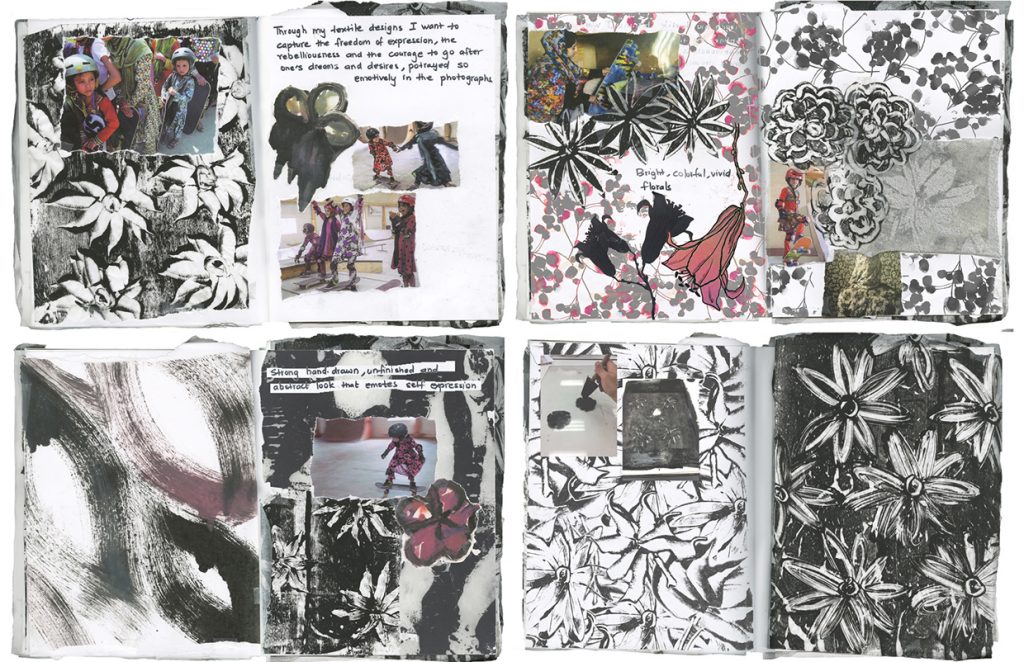 My main responsibilities will essentially involve supporting the print designer in the creation, development, and execution of print artworks appropriate for the Anthropologie customer.
FSD: Who is your major style/design inspiration?
NB: I find inspiration in history and tradition. It is the idea of attempting to decipher or understand the past from today's perspective that inspires most of my work. I then interpret these inspirations through my own perspective and try to translate these visual experiences to visual imagery appropriate for print design. The one trendsetter/forecaster I unfailingly follow is Li Edelkoort and her blog trend tablet.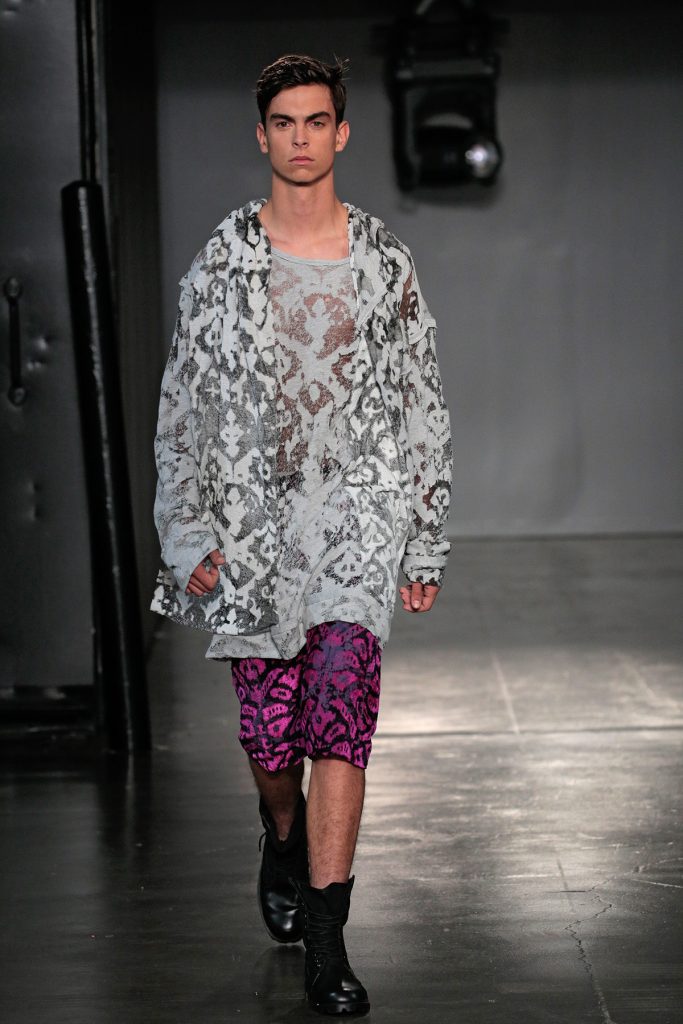 We look forward to hearing and seeing more of the work she is doing for Anthropologie and beyond!
Namrata's portfolio can be viewed online.