Many of us from the School of Fashion are here in New York prepping for tomorrow's show at Bryant Park (don't forget to watch the live webcast).
Some of us decided to take a break from prepping and join fashion in their night out. Of course, the streets were hustling and bustling with fashion lovers in Manhattan and Edith (one of our PR gurus) spotted someone very special at the Manolo Blahnik store: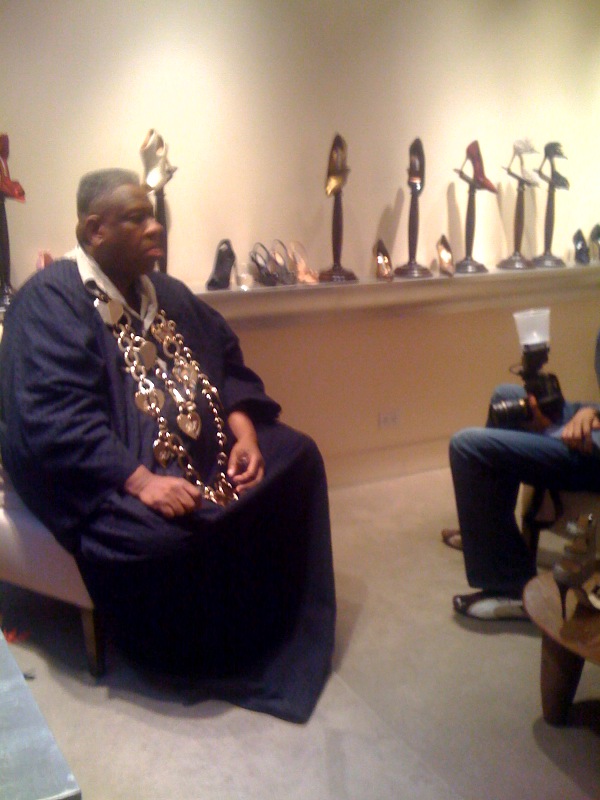 Yup. That's Andre Leon Talley in one of his signature…um…looks.