It will be a week to remember – and one not to forget those who have been lost – at  an unusual Day of the Dead memorial. Other events in store include getting off your cell phones to meet other "awkward'' strangers, checking out the Vintage Fashion Faire in Alameda or heading out to Treasure Island for some unforgettable sounds.
Enjoy!
Tuesday
A Promise Not to Forget: Dia De Los Muertos Exhibition
Time: 12:00PM -7:00PM
Cost: Free
Merging traditional Mexican altars and contemporary art at SomArts, the 17th annual Day of the Dead honors those whose lives have been lost and the inevitable full circle of life and death. A Promise Not to Forget invites the community into a creative space to encourages viewers to imagine a world without violence. This year, the exhibition is dedicated to the victims of the Pulse Nightclub in Orlando as well as three local beloved artists: Silvia Parra, Cynthia Wallis, and Martha Rodriguez.
Wednesday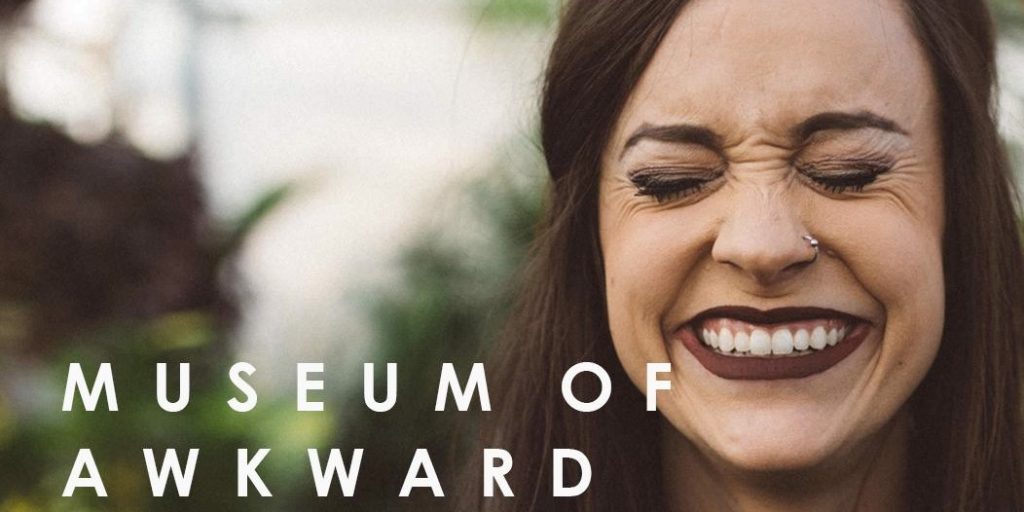 Museum of Awkward
Time: 8:00PM
Cost: Free
Join fellow awkward strangers at a night of celebration of the experiences that make us blush, but also connect us as humans. From text exchanges to live performances, this exhibition will have you feeling awkwardly alive (and maybe a bit sweaty!)
Thursday
Dana Hart-Stone | A Western Trip
Time: 11:00AM-6:00PM
Cost: Free
In his third show at Brian Gross Fine Art, Dana Hart-Stone showcases six paintings that demonstrate his continued study of vintage imagery and patterning. Using vivid colors, intricate patterns and vintage images, Hart-Stone creates an intentionally ambiguous story in each painting  inviting  viewers into both personal stories and the collective American West history.
Friday
Black Light Encore Show
Time: 7:00PM – 10:00PM
Cost: Free
When the lights turn off, the art turns on! Alameda's Studio 23 will host the 3rd annual Backlight Art Show & Outdoor Night Market. There will be everything from body painting by Alana Dill to live black light and abstract painting. Enjoy good music, free glow in the dark goodies, and a night of UV-activated art.
Saturday
Fall Vintage Fashion Faire
Time: Friday 6:00PM-10:00PM; Saturday 10:00am- 5:00PM
Cost: Friday $10; Saturday Students with ID get a 2-for-1 Discount or $5
With over 50 booths, the Fall Vintage Fashion Faire in Alameda is the largest vintage fashion faire yet! Dealers will showcase timeless fashion from Victorian eras to the vibrant 80's with everything from men's and women's clothing and jewelry to textiles and accessories. Buy tickets to this timeless event in advance here.
Sunday
Treasure Island Music Festival
Time: All day
Cost: Varied; Tickets range from $105 to $335.
Treasure Island Music Festival celebrates its 10th Anniversary in a big way this year. With a new location and a killer lineup, this is the year to be at TIMF. Festival goers will hear everything from Saturday's headliner, Ice Cube, to Sunday's headliner, Sigur Rós and everything in between. One or two day passes can be purchased here.
Text by Emily Higginbotham.