By Prachedes Germano, MA Fashion Journalism
It was an assignment for the class 'Creative Concepts for Fashion' which brought MFA Fashion Design graduate Milijana Delic the main idea of her thesis collection, titled Interpretation of the Body: Human/Automobile. Delic was given a roll of blue masking tape and asked to create a fashion concept with it. The designer decided to use the roll of tape to draw an old BMW car on the classroom wall and transferred it to fabric.
The Serbian designer developed the collection in partnership with her brother, Milos, an Industrial Design student at Academy of Art University. Milos helped with the automotive background, sharing some thoughts about building a car and molding shapes, while Delic put these ideas together in clothing. The draping and the molding itself had a unique process of transposing automobile design into clothing. A close-up view of the garments reveals the layers and distinctive details on creating and adapting from a car to the human body. Imagine car windows being transformed into cutouts for the arms or shapes that bring volume to the clothing, particularly on the hips. It is almost like peeking through a window to see what is inside; although, in this case, there are more layers of fabric or exposed human skin.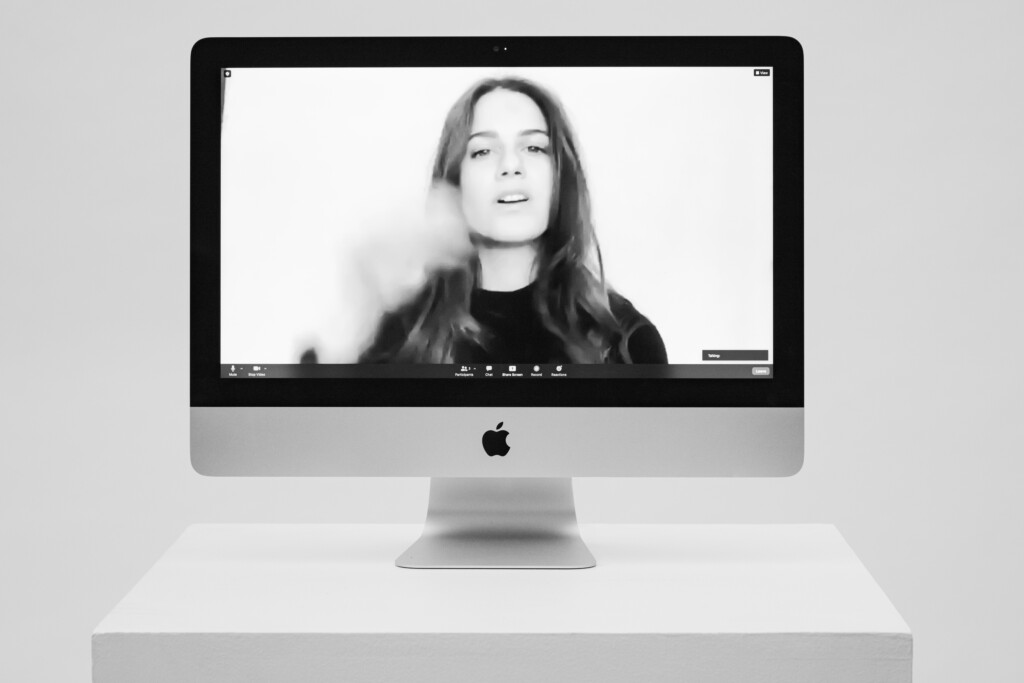 Tunics with a mix of bright colors, zippers half-opened creating unique silhouettes, and dresses with 3D shapes incorporated into the fabric or used as a fabric, bring a feeling of sensuality, a mixture of luxury and sport. "Many automobile designers get inspiration from the woman body," Delic explains. The shapes, the hues, the contrast between materials and colors with unmasking cutouts are intriguing, a sensation of opening a car's front hood and finding out what parts make up the engine.
The materials used include carbon fiber – an active fabric that can be cured, silk with a bio-based resin made of corn, and Polar Tech, a wind-resistant and waterproof material often used in outdoor activewear clothing. Delic played with the fabrics, always relating them to cars and shapes that reference the industrial world. Part of a fluid silk cape was transformed into a sort of shaped transparent armor across the chest, reminiscent of a windshield.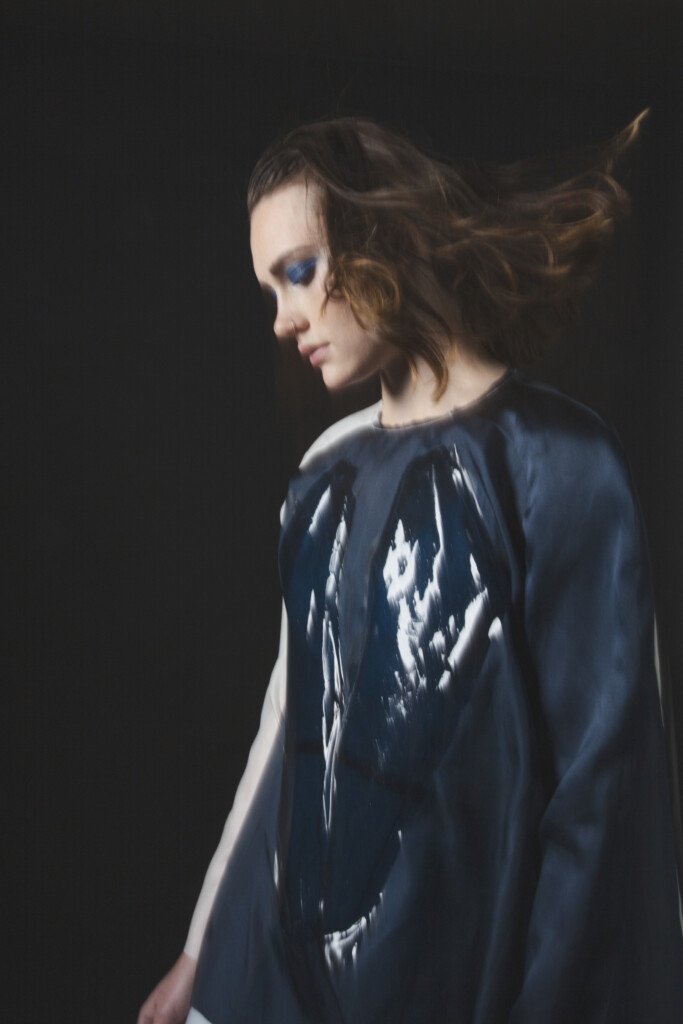 One essential part of the collection came from a car cover made from a fabric called Tyvek also used in the medical and construction industries. In a sustainable vision, however, the designer collected the covers from dealerships and developed her looks with them since they are typically used once and then thrown away. Both the fabric and zippers from the covers were recycled to be a large component in Delic's collection, resulting in a sporty aesthetic.
In September 2020, Delic won the CFDA Geoffrey Beene Design Masters Scholar Award, a $25,000 scholarship for graduate students pursuing a degree in fashion design, after submitting her work for this collection. This first collection from Delic reflects what she believes in, her aesthetics, and her "geometric brain" in a more structured thinking process. She concludes, "This collection is who I am as a designer. It is an extension of my personality showing how I think and put things together."