Midterm pressure? Worry not! Keep yourself motivated this week with some stress-free events that you can attend alone or with your friends! The best way to tackle big projects is by breaking them down into smaller tasks and scheduling productive and fun breaks in-between.  And keep in mind, #SpringBreak is just around the corner!
Monday, March 13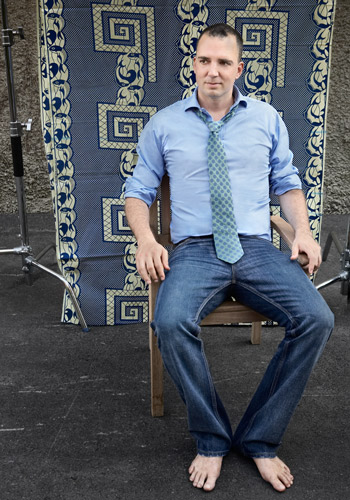 The Five-Year Plan: Creating an Artist Career Path with Alex Burger
3 pm – 6 pm
Cost: Free
Pursuit of career as an artist takes courage and confidence to heed the calling of self-expression. Begin your workweek with an engaging two-part workshop by an award-winning author, screenwriter, and playwright Alex Burger. First, you will envision a best-case scenario future and a path to get there. Then, explore practical tools to survive and thrive as an artist in a challenging or downright hostile environment. Come ready for a fresh perspective and a new start!
Tuesday, March 14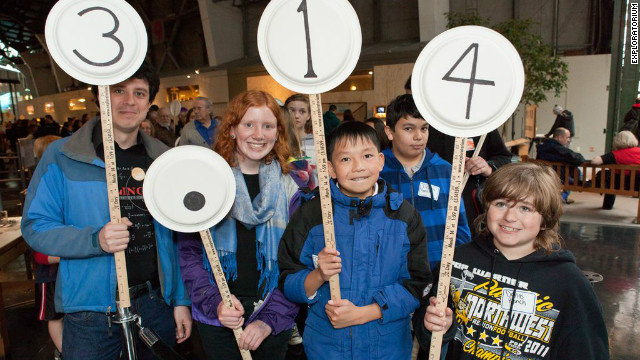 30th Annual Pi Day | Exploratorium Free Day
All Day
Cost: Free
Easily the best date to visit the Exploratorium is March 14th. The 30th Annual Pi Day is an international holiday celebrating the never-ending number π (3.14159…). Revel in the spirit of wonder that endears the sciences to the public. The Exploratorium will facilitate π-themed activities, rituals, pranks, and serve plenty of pie. Find out what's so special about this famous mathematical constant and take your (decimal) place in the annual march to the Pi Shrine!
Wednesday, March 15
Clinton Park: Apparel Studio Tour
11:30 am – 12:30 pm
Cost: Free
Thinking of launching your own fashion brand? Considering other career paths in the fashion industry? Make your way to the production studios of San Francisco's denim label, Clinton Park. This guided tour will highlight knowhow on fashion design, brand development, and garment manufacturing. Feel free to ask the brand's founder Steven Heard any questions you might have about making it in the apparel world. Check out their website here.
Thursday, March 16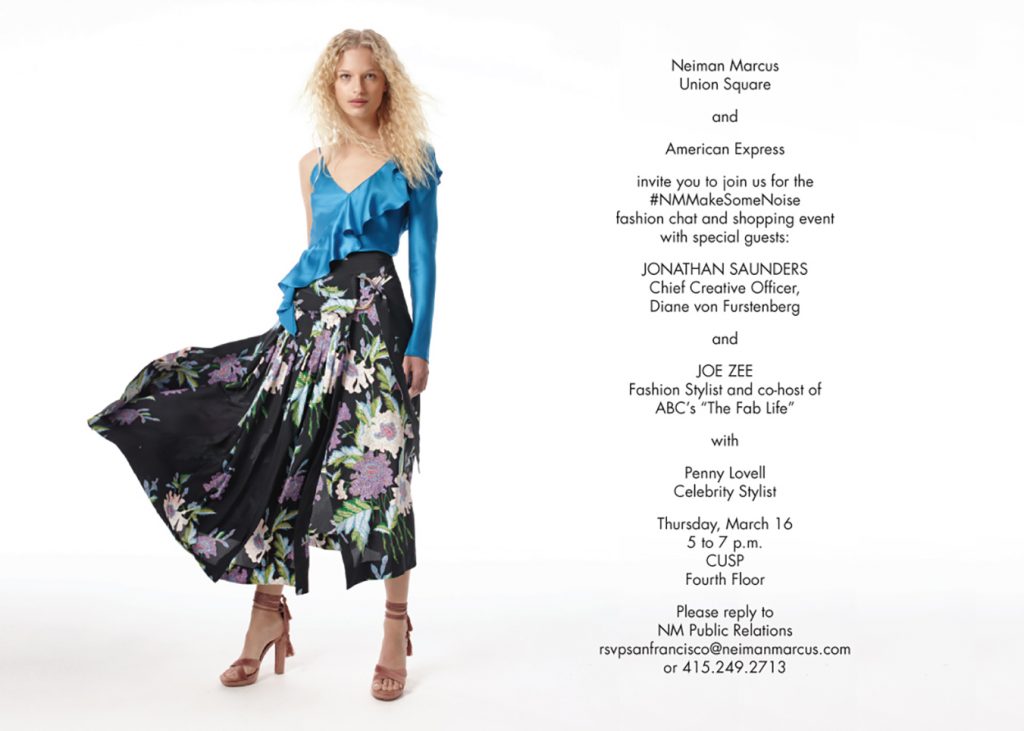 Neiman Marcus Fashion Chat with Jonathan Saunders of DVF and Joe Zee
5 pm – 7 pm
Cost: Free
How fabulous can an ordinary Thursday evening get?! Neiman Marcus and American Express team up to give it their best shot with the #NMMakeSomeNoise initiative. The event features industry insiders, a runway show and exclusive limited-offer shopping opportunities. This time special guests are Jonathan Saunders, Chief Creative Officer of Diane von Furstenberg, and Joe Zee, Fashion Stylist and co-host of The Fab Life on ABC. All participants will have a chance at winning a $100 gift card!
Friday, March 17


Bayview Underground Pop-Up
5 pm – 7:30 pm
Cost: Free
Take a quick break from studying all week and indulge in a Friday night out on the town! Head over to the Bayview Opera House for a social evening featuring the best in local foods and crafts. The Pop-Up Market will have DJs from Soul Time! (to help fundraise for KPOO) and live music by La Clandestina, a popular Latin-fusion band. It's your prime chance to explore Bayview in good company, so bring your friends or make new acquaintances!
Saturday, March 18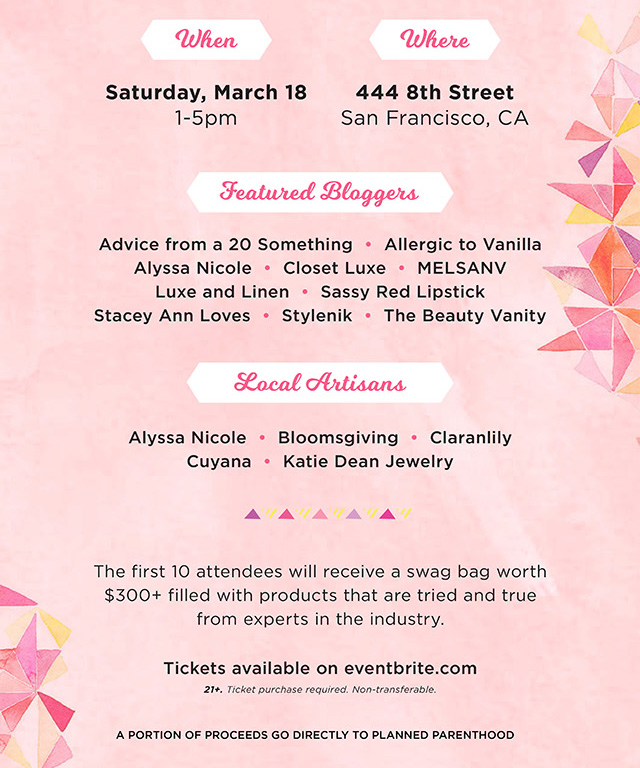 Femme Fair: Shop Your Favorite Bloggers' Closet!
1 pm – 5 pm
Cost: $15
In honor of Women's History Month, a group of extraordinary women are hosting a unique shopping and networking experience that's guaranteed to show up in your Instagram and Facebook newsfeeds. Avoid missing out, get in on the action! Meet local artisans and "raid" your favorite bloggers' closets while grooving to YONCÉ. Strike a pose at their selfie station and give-and-take a note at the Wall of Empathy. First 10 attendees will receive a swag bag worth $300+! Check out sneak peeks at @femmefair

Sunday, March 19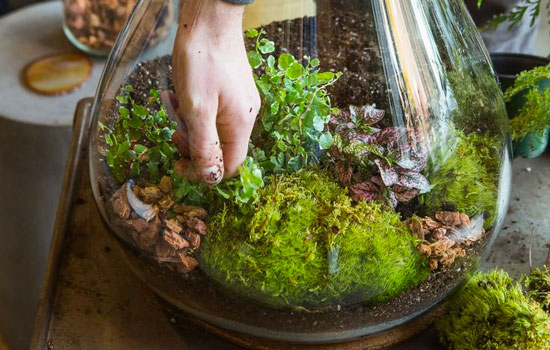 Terrarium Art at The Willows
4 pm – 8 pm
Cost: $40
Terra is a Latin word for earth. The term may be ancient, but the art practice it inspires is contemporary and wow-hot! Join Aerin Sizelove to create terrarium planters. Explore a new type of gardening, discover suitable plants and alternative gardening materials for making your own living art installations. Spring never looks so inviting and promising! Admission includes plenty of snacks and beverages. Come nourish your green thumb!